Car Buying Online: A Step-By-Step Process
Social distancing rules out the traditional showroom experience, but the good news is the car buying process can be completed almost, or in some cases entirely, online.
Step One: Research

ing and Pricing a Vehicle
It's important to know what you need in a car. Researching and identifying what kind of vehicle you want and making a list of must-have features and relevant specs makes the buying process easier when it comes time to talk with a salesperson. All of this can be done online by reading reviews, comparing listings, and visiting dealer and manufacturer websites.
Once you know what kind of vehicle you want, it's a matter of finding the right one at the right price. Dealer websites and third-party listing sites like Carsforsale.com are invaluable resources in normal times and indispensable under current circumstances. There you can compare prices and, with the help of vehicle history reports and photo galleries, assess the condition of vehicles.
Step T

wo

: Virtual Showroom
Once you've identified a short-list of possible candidates for your new vehicle, it's time to contact dealerships for virtual walkaround. Using the video conferencing software of your choice (Skype or Facetime for example), a dealer can show you around the vehicle, highlighting features and (if it's a used vehicle) even giving you a detailed look at the engine compartment and undercarriage. Most dealers will be happy to accommodate you, and you'll probably end up with a more thorough look at the vehicle than you might have gotten in person.
Step

Three

:

Completing

Paperwork

& Taking Delivery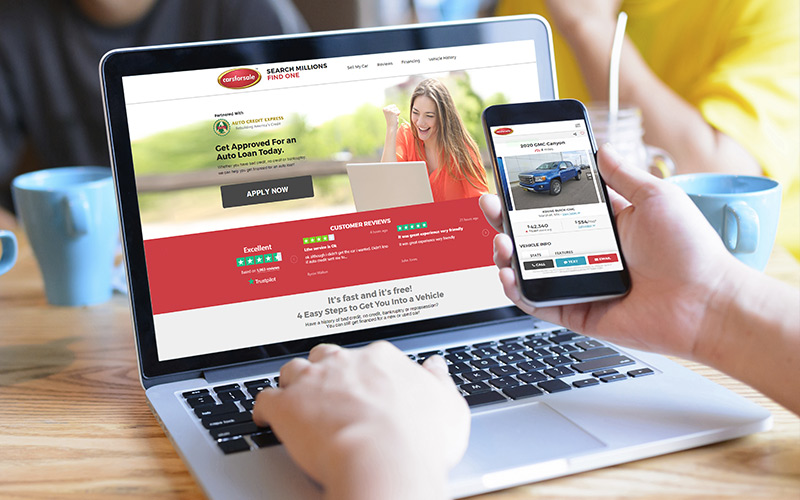 As with the rest of the process, applying for financing, through the dealer or your local lender, can be completed digitally. Many dealers and banks have online forms you can fill out to apply for a loan. Let dealers know if you've been preapproved for a loan, as they may be able to offer a better rate.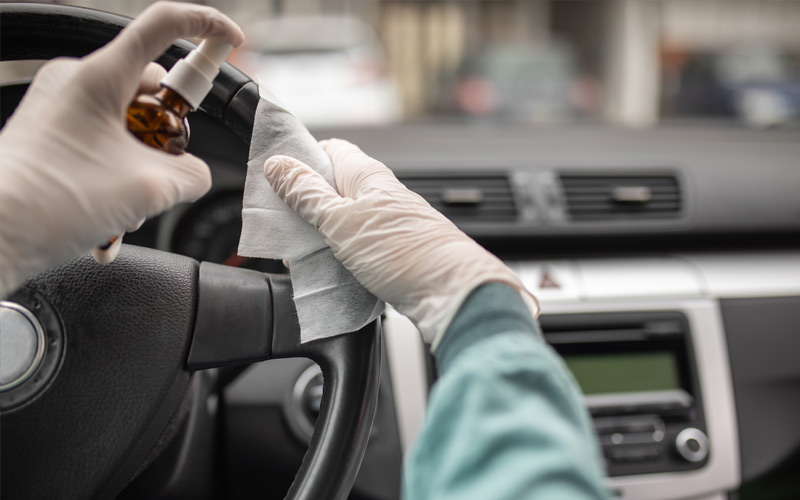 To ensure the safety of their customers and employees, many manufacturers and dealers are offering at-home delivery services that follow social distancing best practices and align with CDC recommendations. These include limiting or eliminating face-to-face interactions between customers and sales staff and thoroughly cleaning and disinfecting vehicles prior to, and as part of, the drop off process.
Dealers using Carsforsale.com, among other platforms, allow you to complete final transaction paperwork digitally, without having to meet in person. Make sure to inquire about digital paperwork and no-contact delivery options with your dealer early in the process.