Hit or Miss Features
As we would expect from VW, especially when it comes to reimagining a cult classic – the new ID. Buzz comes with some unique styling – but we have to wonder if these unique design features will be a hit or a miss?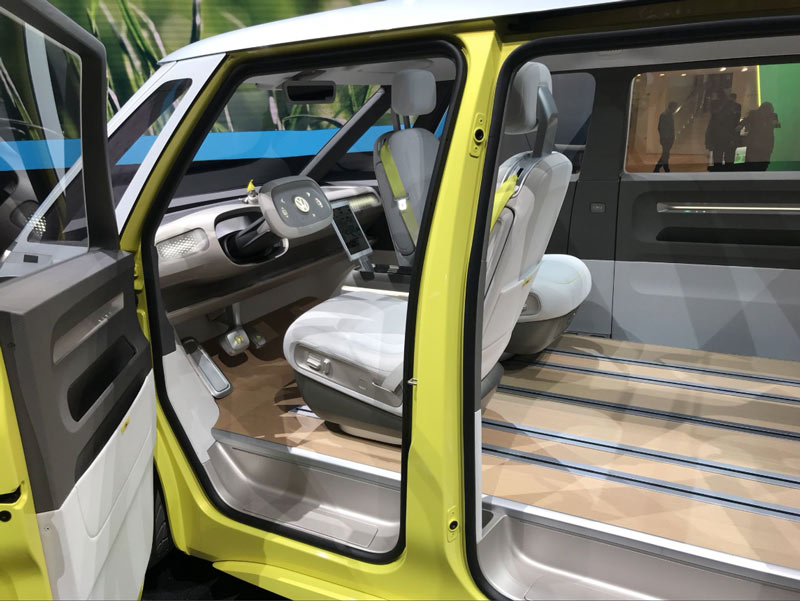 For starters, Volkswagen has designed a new steering wheel to add a more futuristic flare. Although it's a unique piece inside the vehicle, there may be some unwanted problems that stem from it. The oblong steering wheel is so different from today's steering wheel design that it could cause some problems. With a one-touch PRNDL under the hands of the driver, you might wonder how easy it is to shift from, say, drive to reverse while scuttling down the road. Not only that, but in test-drives shown across the web, it seems like ten and two is the only way to go. You may not be able to turn the wheel with just one hand anymore, which may be safer, but doesn't exactly deliver on a relaxing drive.
As far as autonomous driving is concerned, VW has designed the steering wheel to sink back into the dashboard once in autonomous mode. While this futuristic feature is innovative and may make for a relaxing drive in the years to come, what does it mean in case of an emergency? How does it work if a driver needs to resume control to avoid injury? These are some concerns that Tesla has with their autonomous driving software and it's something VW may look to address before to releasing the vehicle in 2022, especially if the steering wheel is no longer usable in autonomous mode.