Tesla Cybertruck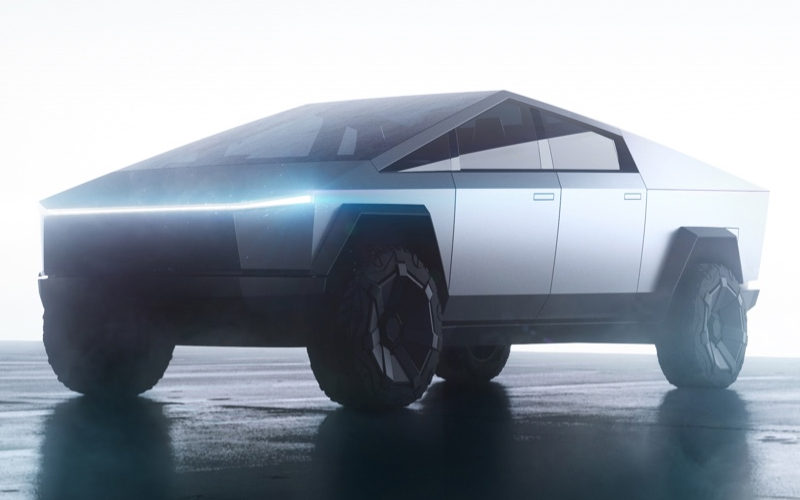 The Tesla Cybertruck certainly captured the automotive world's attention when it was unveiled in 2019. It's angular, stainless steel body panels set it apart from every other truck (as well as pretty much any other vehicle on the road).
The single-motor truck is configured as rear-wheel drive, the two- and three-motor models drive all four wheels.
According to Tesla, the single-motor base model will achieve a 250+ mile range and be rated at 7500+ lbs. of towing capacity, all at a starting point of $39,900.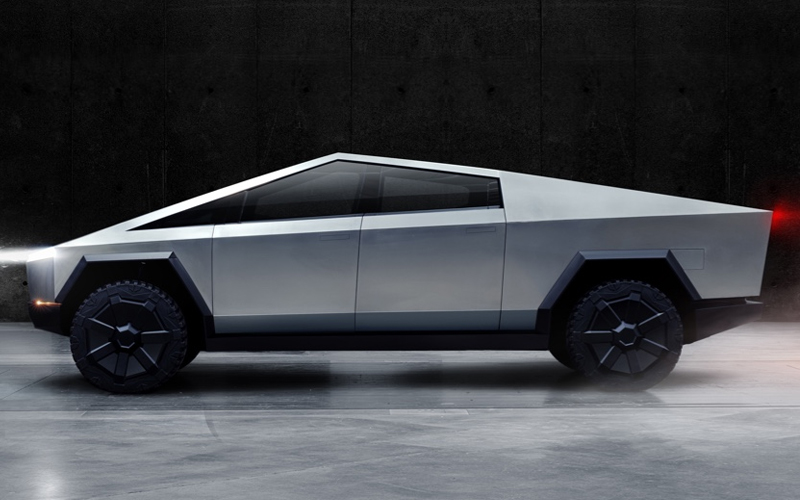 The Cybertruck will seat up to six people. Its 6.4-foot long cargo bed features a slide-out tailgate that doubles as a ramp to load motorcycles and ATVs. Clearly, Tesla isn't going after the commercial business with such an abbreviated bed.
All three Cybertruck versions feature an adjustable air suspension system that can be raised or lowered on the fly with up to 16 inches of ground clearance. Couple its suspension with its 35-degree approach and 28-degree departure angles, and the Cybertruck could be an exceptional off-roader.
Tesla estimates that the Cybertruck will go on sale late in 2021.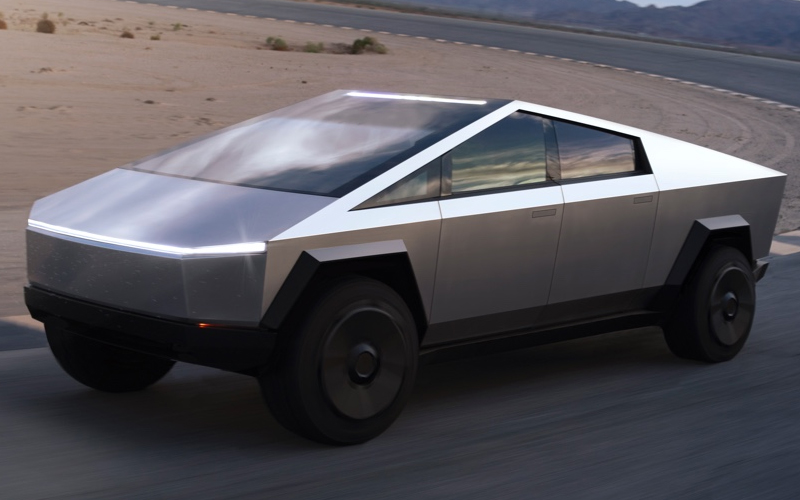 Tesla also claims that the $69,990 top-of-the-line, three motor version will accelerate to 60 mph in just 2.9 seconds, reach a top speed of 130 mph, tow 14,000 lbs. and travel over 500 miles without recharging. Probably not all on the same charge.
Tesla tells us the single motor version will feature a 250-mile range, with the dual-motor hitting 300 miles.