Auto Buying Advice – 10 Helpful Car Buying Tips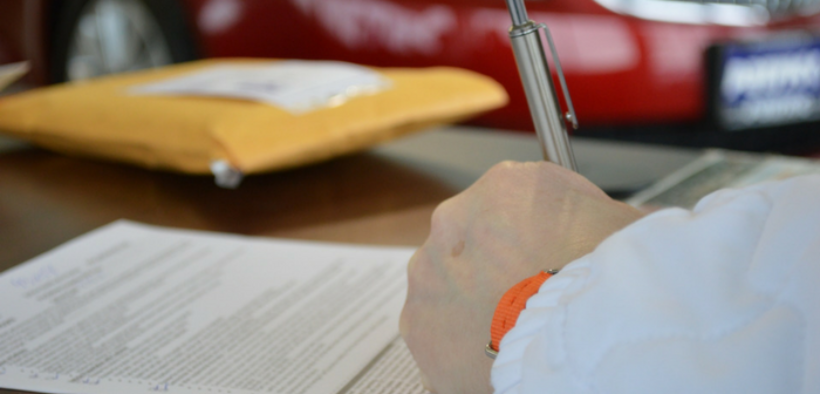 Car buying has a way of producing huge levels of both stress and excitement. Whether it's poor planning or a less than favorable negotiation, there are a variety of issues that can arise. That's why we've collected 10 of our favorite pieces of automotive buying advice. Whether it's your first set of wheels before you head off to school, or that dream sports car you've always wanted, these car buying tips will help you get the best deal on a new or used car.
1. Come to negotiation with a firm price in mind
Don't let anyone persuade you to spend beyond your means. Car buying negotiations are less scary if you eliminate the possibility of succumbing to a price you can't afford. If you can't make a deal with the seller, there will always be more vehicles on Carsforsale.com.
2. Give it a hard test drive.
With laws, regulations, and safety in mind, test the limits of the vehicle. Put the pedal to the medal on the highway to test acceleration. Try doing a few rapid stops to make sure the brakes are firm. Listen for squeaking noises, feel for vibrations in the steering wheel, and make sure the stop doesn't feel spongy.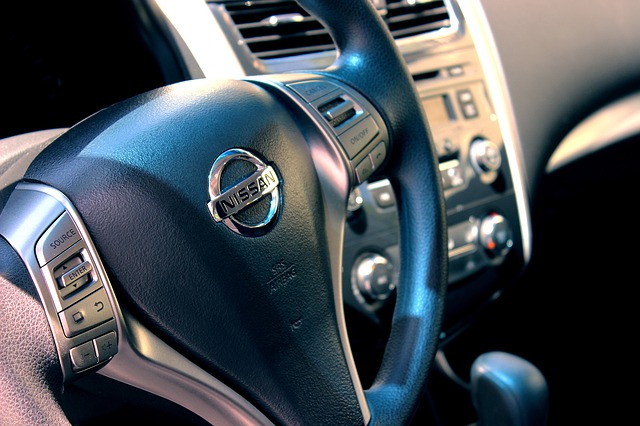 3. Check the oil yourself.
Carefully touch the dipstick, then feel the oil between the fingertips. If you feel significant grit, an oil change may be overdue. If the oil wasn't properly maintained, you should probably consider a different vehicle. Sometimes oil change intervals can be found in the vehicle history report. If not, ask the seller if they are aware of oil and other maintenance.
4. Don't just rely on mileage.
Car buyers are almost always looking at mileage when buying a used car. This is important, but you should also ask about the past primary use of the prospective vehicle. 100,000 miles of city driving is much harder on a vehicle than 100,000 miles on the highway. Also, aggressive driving can age a vehicle beyond what miles suggest.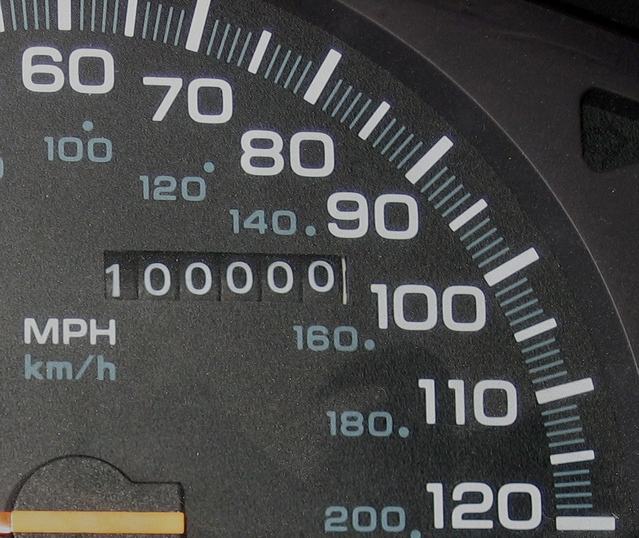 5. Conduct the "penny Test" on every tire before buying.
Anyone can complete this car buying tip. Stick a penny in the tire tread, head down. At least some of Abraham Lincoln's head should be covered, or the vehicle probably needs fresh tires. In addition to tire age, make sure the tire is wearing evenly. If tread on one side looks taller than the other, the vehicle's alignment might be off. If a used car has brand new tires, the seller could be hiding an alignment issue.
6. Bring a friend.
Having a friend or family member to help you consider your options is extremely helpful, especially if that person has some additional automotive knowledge. Another pair of eyes and ears is priceless.
7. Budget smart.
Don't forget costs like insurance, maintenance, gasoline, registration, and depreciation when determining your car-buying budget. Most people spend their entire budget on the car itself, when other expenses are inevitable.
8. Consider timing.
Waiting until the end of a model year may reduce selling price of a new vehicle. Deals may be easier to find at the end of the month, as salespeople are looking to meet monthly goals. The same concept applies to making deals toward the end of business hours.
9. Do your homework.
Look at the pricing, mileage, and more on all vehicles in your area on Carsforsale.com before you head to the dealership. This will help you get the best deal, and negotiate more effectively.
10. Take your time.
Buying a car is a big purchase! Don't rush into anything. Salespeople are going to try to close the deal before you leave the dealership. That's their job. Just make sure you don't close until you are confident and ready. Patience is essential for finding the best deal when buying a car.
Bonus Tip: Don't fall in love
This is a common mistake. If the seller knows you're determined to buy the vehicle, you lose all negotiating power. Even if the vehicle is incredible, don't point out everything you love. Point out the issues and pain points first to give you some ammunition during negotiation.
Ready to put these car buying tips to the test? Check out the best deals on vehicles for sale near you on Carsforsale.com.