No longer relegated to the realm of science fiction, self-driving cars are the hot topic in the automotive industry today.
From tech giants like Apple and Alphabet's Waymo to GM and Mercedes-Benz, companies inside and outside of the car world are racing to create fully autonomous self-driving vehicles. Tesla's self-driving tech, perhaps misleadingly named Autopilot, has made big news, both good and bad.
1. They Are Already

On

The Road
While some companies only have concept self-driving vehicles, many companies are already testing the technology on public roads. This comes in three forms, fully autonomous test vehicles like Waymo's, semi-autonomous tech like Tesla's Autopilot, and third, driver assistance features. That third form might surprise you, but yes, your car has autonomous driving features, however rudimentary. Features like lane keep assist, adaptive cruise control, and automatic emergency breaking are all separate technological benchmarks that will eventually be integrated into autonomous driving. Check out the SAE International's breakdown of autonomous driving levels here.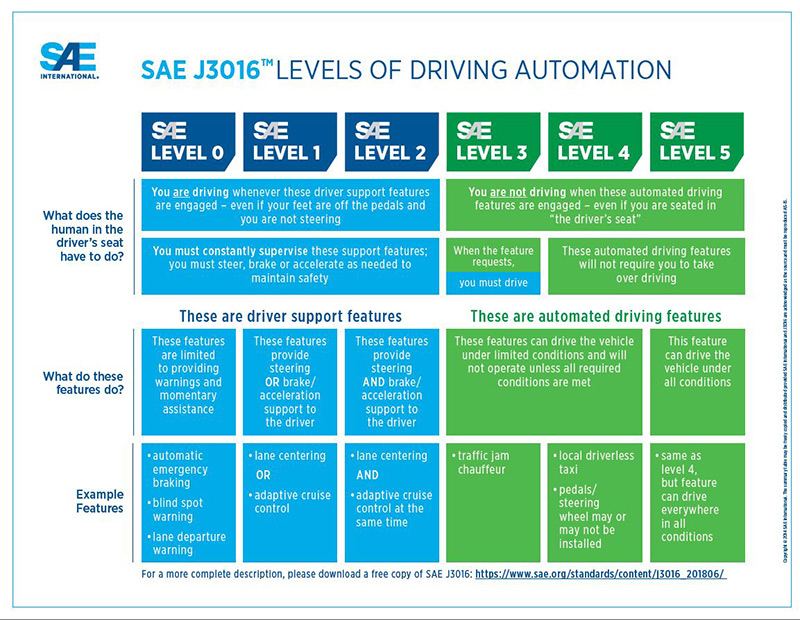 How these various forms of self-driving are being tested and implemented carry different regulatory considerations. In the case of fully autonomous test vehicles like Waymo's driverless car, prototypes are being field tested on public roads. In fact, the California DMV is in the process of approving light-duty commercial vehicles (think trucks and delivery vans) for self-driving on public roads. Recently, GM unveiled their plans for a self-driving shuttle bus. Safety and legal liabilities are just the tip of the legislative iceberg when it comes to autonomous vehicles.
Semi-autonomous tech, like Tesla's Autopilot, offers hands-free (not attention free!) driving. And while the company says that drivers are responsible for maintaining attention and preventing accidents, a number of high-profile accidents where people may have been misusing the technology underscores the need for public education on the current limitations of the technology. Tesla's latest addition to its self-driving tech was an over-the-air update that allowed owners to "summon" their parked car. Within 24 hours the internet was full of videos of driverless Teslas getting into parking lot fender-benders. This sketchy instance of beta-testing new tech on public roadways highlights the need for additional government oversight.
All levels of autonomous technology are being rigorously tested to handle all sorts of unique road situations, from construction zones and railroad crossings to cyclists and pedestrians. Currently, companies are racing each other to tackle the difficult hurdle of foul weather navigation (rain, ice, and snow).
2. They Look Amazing
Some autonomous cars are being built on standard vehicle bodies from carmakers like Lexus and Audi, but others are completely unique. From cute small cars to vehicles that look like they came from a science fiction novel, there are some awesome new cars being developed specifically for autonomous use.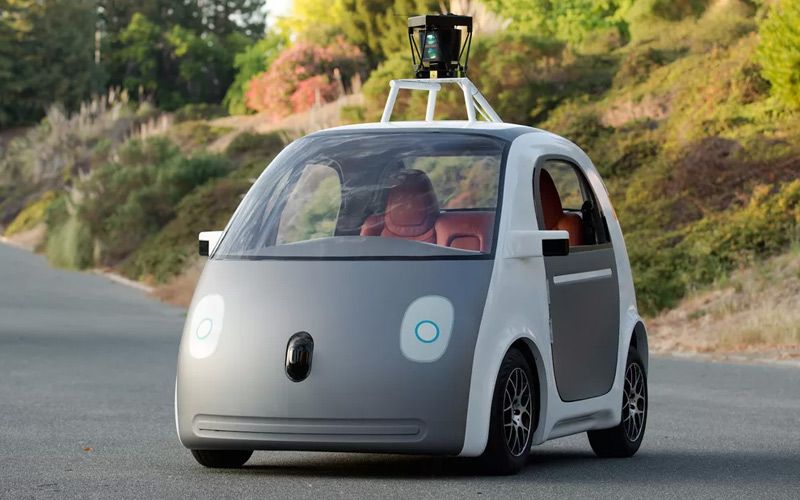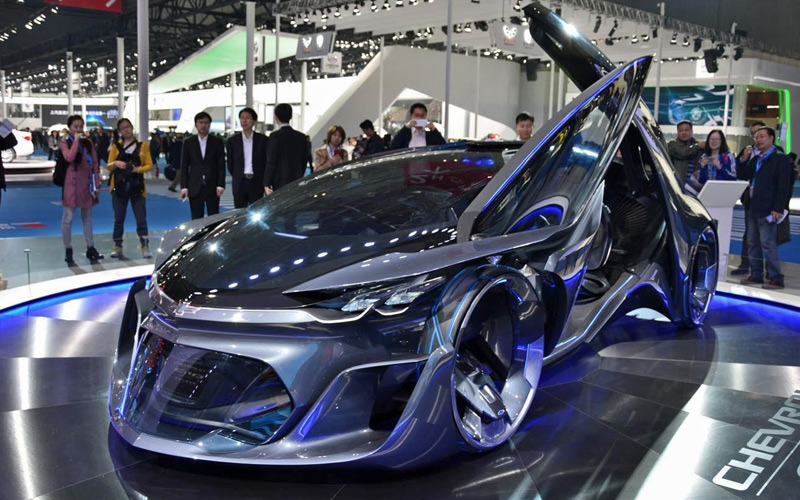 Chevrolet FNC Concept – digitaltrends.com | Shop Chevrolet on Carsforsale.com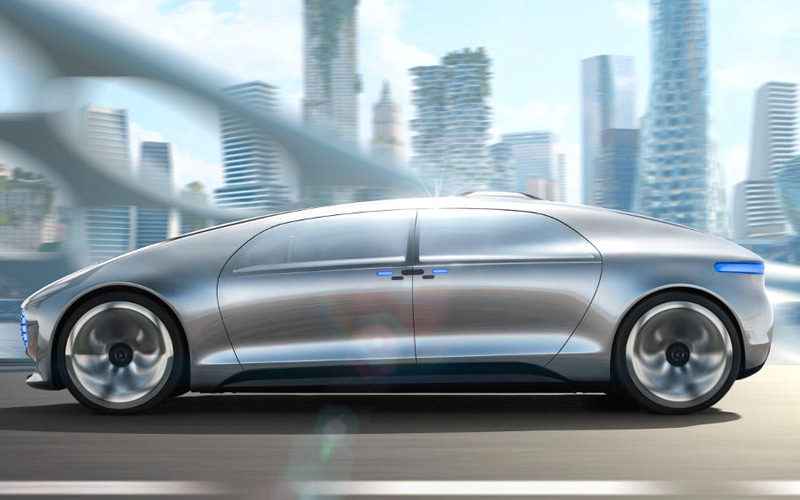 3. We Still Have

To

Wait
There are many hurdles to jump before these vehicles are in production:
Legislation
There are currently 29 states with legislation relating to autonomous vehicles. With technology of this complexity and intended ubiquity, a variety of governmental bodies in the US (on both the state and federal level) will have a hand in shaping the regulation of self-driving cars.
Public Trust
Americans continue to express reservations about autonomous vehicles. According to a Reuters survey conducted in 2019, over two-thirds of Americans said they wouldn't buy a fully self-driving car. Slightly less than that number said they wouldn't pay extra for the capability, and of those who would pay, only 40% said they wouldn't spend more than $2,000.
Affordability
Like with most new technologies, the price could be steep at first. Carmakers are trying to develop this technology so that it is affordable to the general public, but this may be challenging. Currently, Tesla's Autopilot feature tacks on between $6,000 and $7,000 dollars. Driver assistance features run the gamut from standard, like in the case of Subaru's Eyesight package, to eye-wateringly expensive, like Porsche's panoply of options, each adding thousands to the final price.
Rate of Change
Despite these hurdles, carmakers are making bold claims about the arrival of self-driving cars. Opinions are mixed as the rate of adoption. In April of 2019, Tesla CEO Elon Musk was promising full self-driving end of that calendar year and a fleet of robo-taxis to come not long after. And though we rolled into 2020 without this prediction coming to pass, Tesla's stock evaluation (currently over $500 per share and the highest of any auto maker) indicates that a whole lot of folks have drunk the autonomous cool-aid Musk has been serving up.
On the flipside, VW executive Alex Hitzinger said in a recent interview that level-5 (fully autonomous, no steering wheel) vehicles may never arrive. But, as head of VW Autonomy, Hitzinger isn't as pessimistic as that might sound. He believes that level 4 autonomy (no mind/attention) will arrive, and soon. Volkswagen's electric I.D. Buzz, slated for 2025, is being developed with level 4 as its target.
4. Multiple Companies Are

In

The Game
Here are some of the key players in the world of self-driving cars.
Some tech companies have created their own division to develop the technology themselves, while others have made major investments in companies already well into development. These include:
Tesla isn't the only car company with semi-autonomous driving, these car companies also offer these features:
Cadillac

Mercedes-Benz

Tesla

Nissan

Volvo

Audi

BMW

Kia

Porsche
5. Self-Driving Cars Will (Hopefully) Reduce Road Accidents and Fatalities
Would you trust a self-driving car? Let us know in the comments below.
Eventually, autonomous cars would be equipped with vehicle to vehicle communication, meaning cars will send location, speed, and other data to each other. Self-driving cars are being programmed to drive conservatively and current diver assistance tech often err on the side of over, rather than, under reaction. The first public testers of the Google Car report that the car has timid driving style that feels very safe.
According to the NSC (National Safety Council) approximately 4.5 million people suffered serious injuries in car crashes in 2018, another 40,000 lost their lives. Ultimately, the goal of self-driving cars is to dramatically reduce this number.
Editor's Note: This post was originally published in June 2015 and has been completely revamped and updated for accuracy and comprehensiveness.