What makes a good car vacuum?
Over the years, there have been many versions of car vacuums – especially one-piece handheld models. The problem with small one-piece vacuums is lack of power, versatility, and inability to effectively reach and clean every vehicle area. Sure, they're convenient to hold, but they don't have the suction power in the end.
In comparison, as powerful as your home floor vacuum might be, it can't maneuver in and around the inside of your car. Likewise, a beater brush that works for home carpet won't fit in an averaged size vehicle footwell. But this doesn't rule out a home vacuum as an option, and you may already own one.
Before we start, let's look at some criteria on how we're judging the best car vacuums. We're looking for:
A one-piece portable vacuum housing
Flexible hose attachment
Various tool attachments like a soft brush, crevice tool, and small carpet agitator brush
Lithium battery if possible or corded household plug at least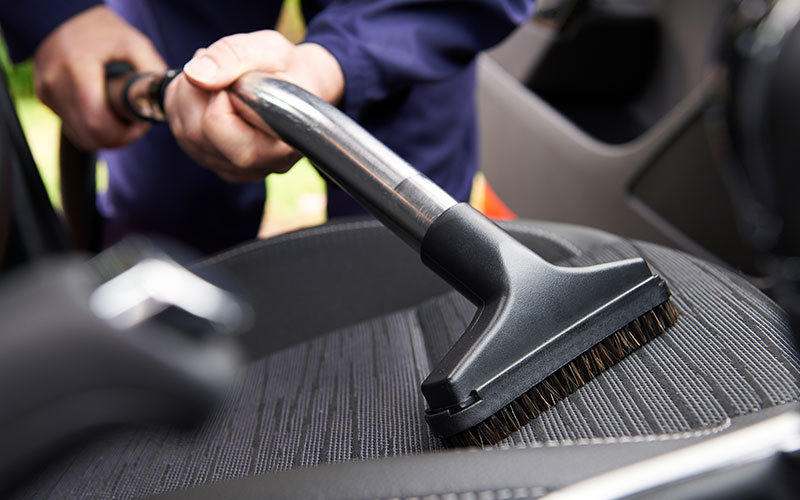 Now a word about those small, battery-powered, handheld vacuums you may be considering. In transparency, since we've bought and thrown away our share of handheld vacuums, our recommendation in buying those is "don't and say you didn't." They generally do not have the power needed to do the job and will, if anything, just rearrange the dirt.
It's also possible that you're considering a wet/dry shop-vac, which isn't a bad idea if you have a garage and can justify the cost. Shop-vacs are great at vacuuming up everything from water to debris and will work wonderfully as a car vacuum. If you can use it for other chores around the house, then you will appreciate the purchase. Let's look at some vacuums to keep your car clean.