What is the Difference Between Coupes vs Sedans?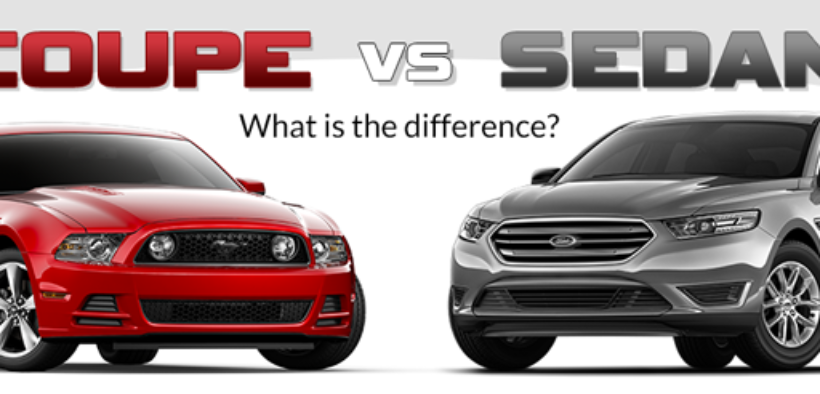 What IS the difference between a coupe and a sedan?
The answer may not be as simple as you'd think. Traditionally, people would believe that the answer is easy: coupes have two doors while sedans have four doors. However, car enthusiasts know that the correct answer has become increasingly complicated over time.
One of the biggest wrenches in this theory is that more and more car manufacturers have been calling their various models "four-door coupes." This development alone makes the entire classification confusing.
Four-door coupes are legitimate, just like two-door sedans are legitimate.
First of all, readers should know what an "Automobile Pillar" is. Pillars are the vertical supports of an automobile's window area. Most vehicles have three or four pillars, labeled A, B, C, or D-pillar. Previously, people could identify coupes by their lack of a B-Pillar, serving as a clear divider between the front seats and rear seats.
To answer the grand "Coupe vs. Sedan" question, we're going to give you some typical characteristics of both Sedans and Coupes, followed by the final technical difference between the two car types.
Coupes:
Generally, closed-body style, two-door cars
Generally, two or four seats (only two seats in the rear, as opposed to three)
Commonly described as "sporty"
Sedans:
Generally, closed-roof style, four-door cars
Generally, comfortably seats four or five passengers
Generally, the fixed B-pillar is noticeable between the front windows and rear windows
Commonly described as a "spacious, family" car
Now, let's get technical.
The above characteristics are what the average consumer may think of for a sedan or a coupe. There are exceptions to every guideline listed above. However, there is one TRUE distinction between a coupe and sedan. Are you ready?
Coupes have less than 33 cubic feet of interior space.
Sedans have 33 cubic feet, or more, of interior space.
That's right. The volume of the interior, alone, is the true difference between a coupe and a sedan.
This hard fact will not stop car makers from labeling a car a "coupe" whenever they would like to suggest a "sportier" appeal for their vehicles. There are plenty of companies who break this rule. For example, the Cadillac Coupe Deville is technically a two-door sedan. Even with the technical difference in place, the words "Sedan" and "Coupe" will continuously be used as marketing terms for manufacturers to reach out to their targeted audience.
What type of car do you prefer: Sedan or Coupe?