Switching Sides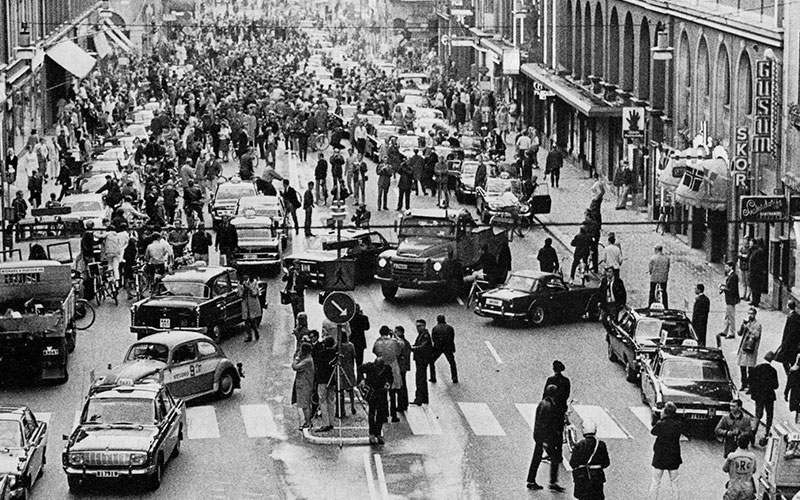 The United States and Canada aren't the only countries to make the switch. With so many neighboring countries already driving on the right side of the road, Sweden made the switch in September 1967. That switch was a hard sell to the people of Sweden, though. Many Swedish citizens didn't want to make this switch to the right, but they were already driving left-hand vehicles imported from the U.S. It's not uncommon to find classics, like the Ford Thunderbird, Ford Mustang, and Chevrolet El Camino, on Swedish streets still today.
The day Sweden switched over from the left to the right was a day known as "Dagehn H Day." The "H" stands for "Högertrafik," which translates to "right-hand traffic." Driving left-handed vehicles on the left side of the road caused a lot of confusion, so, after that public persuasion campaign, the reluctant switch to the right side of the road was made permanent.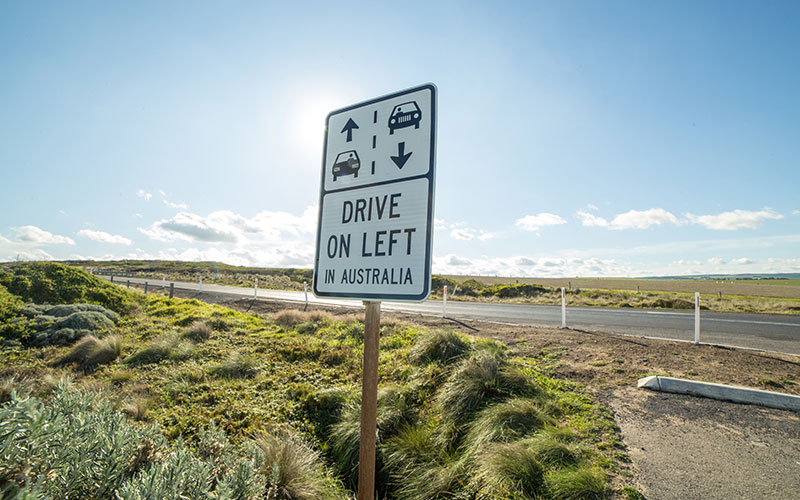 That is, of course, just one story from one country that switched. Several others have changed sides, one way or the other, in recent years. Samoa, a former colony of Germany, switched from the right side of the road to the left in September 2009. The reason, again, has to do with the cars they drive. They import from Australia and New Zealand, both of which drive on the left side of the road. In order to import those vehicles and lessen traffic issues, they conformed to Australia and New Zealand's way of driving.
The most recent country before that to switch was the former nation of South Yemen. In January 1977, South Yemen transitioned from driving on the left side of the road to the right side of the road. The traffic laws exist, but aren't always enforced, so you may run into both instances there!