The Definitive Guide to In Car DVD Players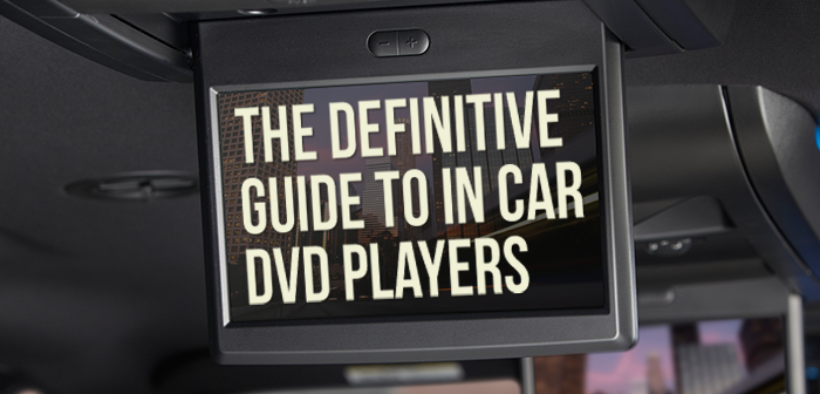 Family road trips are so much easier with a reliable in car DVD player. Car DVD players have the ability to remove all occurrences of "Are we there yet?", and greatly reduce the risk of violent exchanges between siblings. Are you ready to transform the back seat of your vehicle from a war zone into an entertainment center? It's Tech Tip Tuesday at Carsforsale.com, so let's dig into everything you need to know about car DVD players.
Aftermarket vs. Built In Car DVD Players
Do you like your car but wish it had a DVD player? There are thousands of aftermarket DVD players available. Many of them are designed to install permanently into the vehicle. If you are considering an aftermarket option, be sure to only purchase from a reliable seller and confirm compatibility with your vehicle. Also, it's important to remember that aftermarket parts don't always add to the resale value of your vehicle. In some cases, they can even reduce resale value.
Built in DVD players are permanently installed in the vehicle by the manufacturer. Although they are usually more costly, with these you can be sure the DVD player was designed specifically for your vehicle and it should function properly as soon as you hit the road.
Car DVD Placement
Overhead
These are very common in minivans, and are generally used to only display one movie at a time. If the kids can agree on one movie, these are a great option. More recently, some carmakers offer a large overhead DVD screen that can play two movies in split screen, or one movie in full screen.
Head Rest Mount
These screens are located behind the passenger and driver's seat head rests. Many times they work together to play one movie in the whole vehicle. Other head rest mounted car DVD players offer the ability to play a different movie on each screen.
Portable
Many families will purchase a portable DVD player or tablet and an aftermarket car mount for that DVD player. These are often more affordable than an in car option. Portable DVD players are also flexible for use outside of the vehicle, but it may be troublesome finding a car mount specifically designed for your vehicle. Portable DVD players usually don't utilize the vehicle's sound system, therefore the sound is often much lower quality.
Infotainment/Dashboard Mount
These are usually located high over the center dash. Many infotainment systems will also play DVDs and/or Blu-Ray discs. As a safety feature, many dashboard DVD players will not play DVDs unless the car is in park to prevent driver distraction.
Want to learn more about infotainment centers? Check out our infotainment center breakdown.
Center Console
Ford, GM and Chrysler all offer a center console DVD player in some larger sedans. They are placed on the rear of the center console for back seat viewing. These can often be stored away easily, but are more vulnerable to damage because of their location near the legs and feet of rear passengers.
Sun Visor Mount
Rather than a mirror on the back of the passenger-side sun visor, there's a small screen. Sometimes the viewing angle for these is awkward, but the design is concealed and convenient.
Car DVD Player Alternatives
As Wi-Fi car connectivity becomes increasingly popular, families with Wi-Fi enabled vehicles will often choose to use smart phones or tablets and simply connect to an online streaming service for movies. This generally works well, but often requires a newer vehicle and monthly charges.
Carsforsale.com's Favorite Car DVD Players by Body Style
Vans:
Chrysler Town & Country
Since 2012, the Chrysler Town & Country has offered a standard DVD player. Most carmakers tack on a significant price increase when adding this technology, setting the Town and Country ahead of the competition.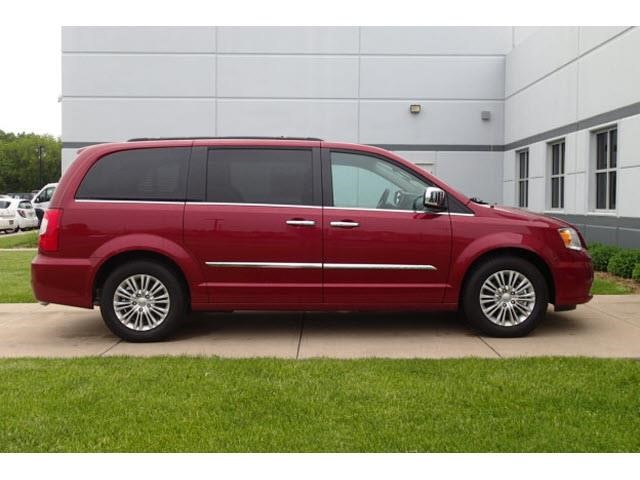 Honda Odyssey
In 2002, the Odyssey had the first factory-installed DVD system. The 2015 Honda Odyssey now offers the ultra-wide screen we mentioned earlier. At a whopping 16.2 inches, you can watch one movie or two at a time. It is also HDMI compatible for other gaming and media systems. This tech will increase the total vehicle price, but it is one of the most impressive car DVD players available.
SUVs:
Chevrolet Equinox
In the 2015 Chevrolet Equinox, you can add two head rest mounted DVD player screens for and upgrade for less than much of the competition. Two wireless headphones are included for independent listening. If you have two children with very different movie tastes, the Equinox is one of the least expensive built-in options available.
Chevrolet Suburban
Chevrolet sweeps the SUV segment for best DVD players. The 2015 Chevrolet Suburban offers second and third row Blu-Ray/DVD. The 8-inch LCD screens are ceiling mounted and store away cleanly when not in use. If you have a big family or you're driving the whole soccer team, the Chevrolet Suburban's entertainment set up will allow all 5 rear passengers to easily enjoy a movie at the same time!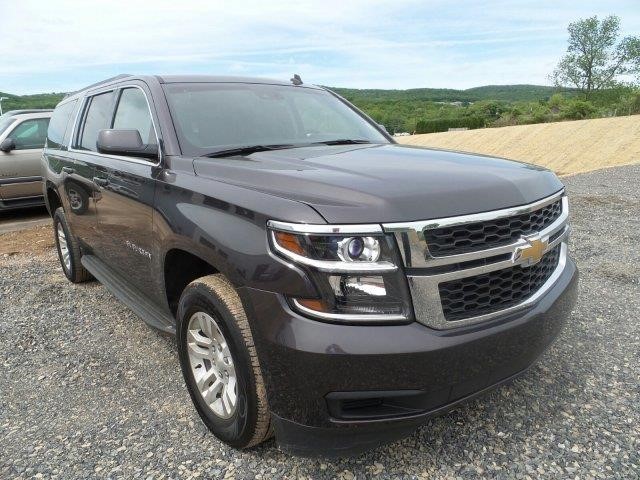 With the rampant evolution of vehicle technology, the options and pricing will continue to shift dramatically over the years. We hope this guide will make selecting a vehicle with a DVD player a little less stressful. Do you have a vehicle with a DVD player that has worked well for you and your family? Let us know about it in the comments below!