On the Road
Both Hands on the Wheel
Driving with your knees on the highway? Trying to eat a French dip in traffic? Just … don't. Maintain your hold on the wheel with both hands as much as possible. Even when driving a manual, shift and then reposition your hand on the steering wheel.
Monitor Your Blind Spots
In addition to keeping these in mind you can purchase blind spot mirrors or spring for the blind spot detection system when purchasing a new car.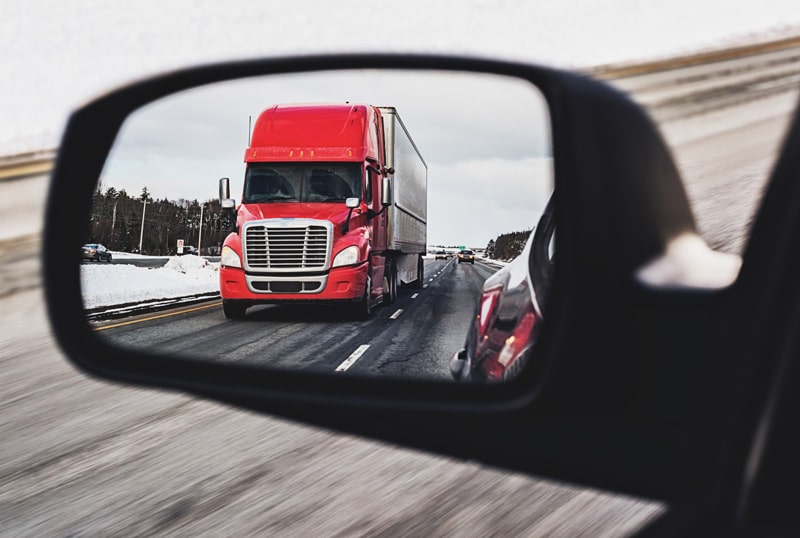 Slow Down
Some of our favorite advice from dear ol' dad was to imagine an egg underneath the accelerator. Applying gentle pressure is all you need to get where you're going. Speed limits are not arbitrary, they're indicators of a safe range of speed for a given roadway.
Slow Down in Turns.
Many accidents and rollovers are caused by drivers failing to take this somewhat obvious advice.
Never Tailgate
The distance between you and the vehicle in front of you are determined by your speed (and science!). So, again, slow down as you'll need to factor in not just the actual stopping distance of your car but your natural lag in reaction time, which can as much as double the distance you'll need to stop safely. Speed to stopping distance (in car lengths) breaks down as follows: 20mph=3 car lengths, 30mph=6, 40mph=9, 50mph=13, 60mph=18, and 70mph will require a full 24 car lengths!
If you're tailgated, slow down and, if possible, allow the other driver to pass you. Never slam on your breaks. Break checking may leave you in a neck brace.
Drive Rested
Studies continue to show that driving while sleep deprived is on par with driving drunk. If you're feeling drowsy pull over in a safe area and take a nap.
Drive Sober
There's really no excuse here. It's one or the other, never both. So have fun and let someone else do the driving.
Focus on the Road
Never text, eat, place phone calls, or do any other dumb thing while also piloting a 1,000lb+ hunk of metal at speed.
Practice "Situational Awareness"
Keep your head on a swivel. Always know where other vehicles are on the road and what pedestrians are up to on the side of the road.
Assume Everyone is an Idiot
They'll be less likely to disappoint you. Other drivers might not be taking as much care as you are. That's why keeping alert to their potential miscues and oversights can save you from an accident.
Use Your Turn Signals
Make sure other drivers are aware of your intentions.
Use Your Head When in Reverse
Don't just rely on mirrors and the rear-view camera when backing up, turn around to make sure you haven't missed anything.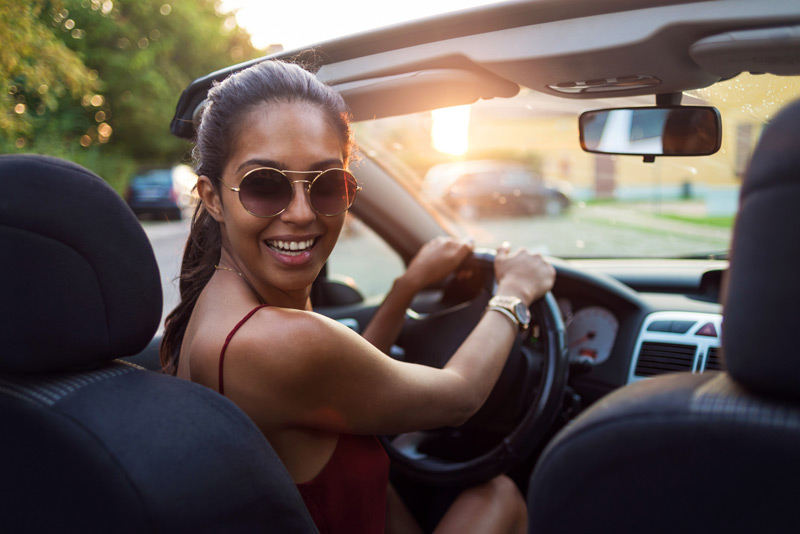 Practice the 3 Ps When Merging
Be patient, polite, and plan ahead. Few road maneuvers have led to more instances of road rage than improper merging. The last "P" is probably the most important of all. Be aware of where you need to be long before you get there and act accordingly.
Keep Your Eyes on the Horizon
Looking far ahead gives you precious seconds to respond to road hazards. Rely on your peripheral vision to alert you to any danger.
Dim your Brights for On-coming Traffic
Also, follow the center line if on-coming traffic fails to dim their brights and you're having trouble seeing. Also give them a flash of your own brights; many motorists simply forget to turn theirs off. Common curtesy ain't so common after all, eh folks?
The Passing Lane is for Passing
If you're being extra cautious and driving slower than surrounding traffic, do not, repeat, DO NOT do so in the passing lane. This is a significant factor in slowing traffic and can cause other motorists to try passing you on the right (another big no-no).