The Stop Sign Origin Story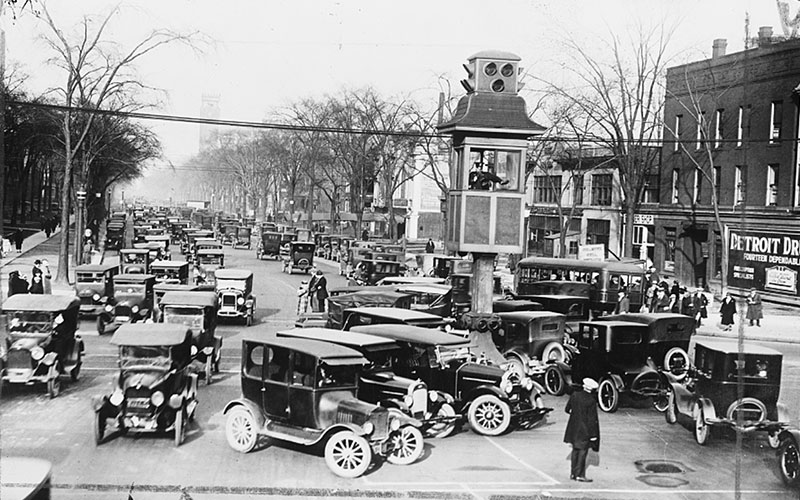 It may come as a surprise, considering how simple the concept is, that someone had to come up with the idea of a stop sign. Way back in 1900, a well-to-do New Englander named William Phelps Eno wrote an article for Rider and Driver magazine entitled "Reforming Our Street Traffic Urgently Needed" which called to the implementation of a stop sign to control traffic.
Despite Eno's suggestion, the first stop sign still wouldn't arrive until 1915 when the first such sign was erected in Detroit, Michigan. Just a year prior, in 1914, the first electric traffic light had been instituted in Cleveland, Ohio, and the first center line going back to 1911, again in Michigan.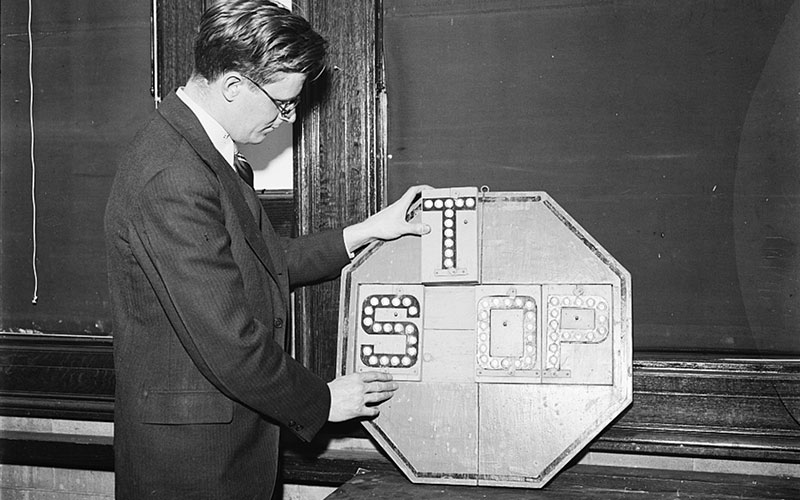 The first stop sign was a two-foot by two-foot white square with black lettering. Throughout this early period, they lacked any standardization or uniformity. But, in 1924 the American Association of Highway Officials (AASHO) standardized the stop sign's color to yellow with black lettering and a display height of two to three feet from the ground.
The octagonal shape wouldn't arrive until 1935. Instrumental in this process was the Mississippi Valley Association of State Highway Departments which had been pushing for greater standardization. Their engineers developed a peculiar theory about traffic signage that suggested that the more sides a sign had, the greater the danger indicated. A round sign, with infinite sides, indicated the most danger and was used for railroad crossings. An octagonal sign, used for stop signs, was the next level down. Diamond signs were reserved for caution warnings. And finally, square signs would be used for informational purposes such as highway designations.
Despite this somewhat shaky theory, the octagonal design was also preferred because, unlike other signs, drivers passing in the opposite direction would know that oncoming or cross traffic had a stop sign.