Amphicar, Luxury Yacht, 2-Person Pontoon – Boat Week Weird Stuff Wednesday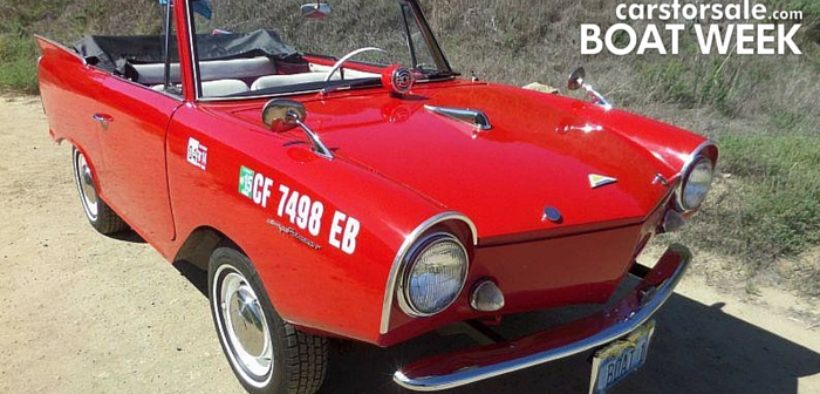 It's Boat Week at Carsforsale.com, so this week's edition of Weird Stuff Wednesday is going nautical. We're digging through the boats on Carsforsale.com to find the cool, crazy, and weirdest boats out there. This week we found an insane luxury yacht, a 2-person pontoon, and a 1965 Amphicar. So hoist your anchors for this Boat Week edition of Weird Stuff Wednesday!
1965 Amphicar Model 770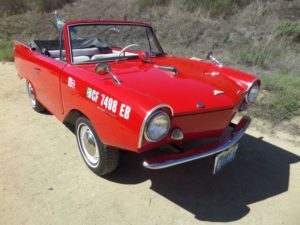 We couldn't help ourselves. We had to put at least one "car" in this article. For those who haven't heard of the Amphicar, the Amphicar could drive seamlessly from land to water. Unfortunately, a high price tag and rusty bodies led to the quick demise of this brand. A few are still around today, like this beautiful restored Amphicar. It's estimated that around 4000 of these were ever built. Original Amphicars were capable of around 7 knots in the water, and 70 mph on land.
Sea Ray 54 Sundancer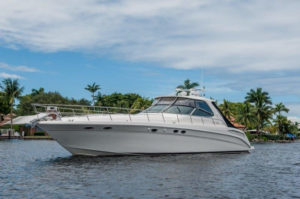 Chances are, you're not in the market for a luxury yacht. If you are lucky enough to have half a million dollars floating around to spend on a boat, this baby should be on your radar. This Sea Ray 54 Sundancer is a luxury yacht worth drooling over. It's better equipped than most hotels. We're talking Bose entertainment system, hydraulic swim platform, underwater lights, LED cockpit lighting, ice maker, refrigerator and freezer, bed, dishwasher, sink, stove, TV, and much much more. Be sure to look at the pictures on Carsforsale.com to get the full idea of how huge this yacht is.
2-Person Pontoon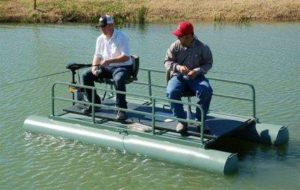 For those who can't afford the luxury yacht above, this little 2-person pontoon would be a ton of fun. Perfect for small ponds and lakes, this 2-seater would be idea for fishing, joy rides, duck hunting, you name it. It's complete with a trolling motor mount, guard rails, and wheels to easily roll the boat into the water. According to the seller, it fits in a standard truck bed.
Want your own boat? Check out boats for sale on Carsforsale.com.