It's fun to add flair to your vehicle, but not every choice is a winner. Here's some of the best and worst car stickers. Got anymore to add?
The Cheapest Way to Personalize Your Vehicle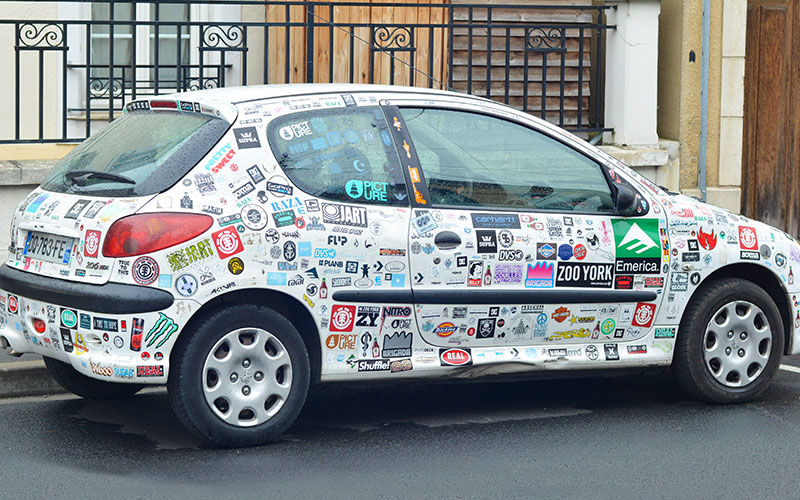 I remember getting my first car as a teenager and immediately slapping stickers all over it. Some random skateboard and paintball brands, some symbols from the Star Wars movies, and even some cringeworthy meme ones thrown in. While it didn't make that Chevy Malibu look any cooler, it made the car feel more like my own. Looking back, I probably should have held back a little on getting a bunch of "cool" stickers and invested more on keeping up on maintenance items, but hindsight is 20/20.
While I can think back and laugh at the sticker bombed mess I left on that old car, there are some people still out there driving with some terrible car stickers or decal choices. Obviously, if the owner likes what I consider a bad sticker or decal, then by all means continue to own it. Not all sticker choices I consider bad either, though. There are also some nice, subtle choices I can commend and others that I wouldn't mind putting on my next sports car to give it some panache. So, here's a list of some of the best and some of the worst car stickers and decals out there.