Winning Two Step Backfire Competitions
When it comes to winning one of these two step showdowns, there's some criteria you have to meet to win. First, those pops better be loud. Second, if it shoots flames out of that exhaust, you've got the upper hand. Third, if you can make it repeat quicker without degrading the pops or flames, do it. And lastly, be a crowd pleaser. Don't just hit the pedal when it's your turn. Interact with the crowd and encourage them cheer for your two step car the most. In the end, these competitions come down to what the people think. As far as the cars that are continually winning, there's a few ridiculous rides that come to mind.
Toyota Supra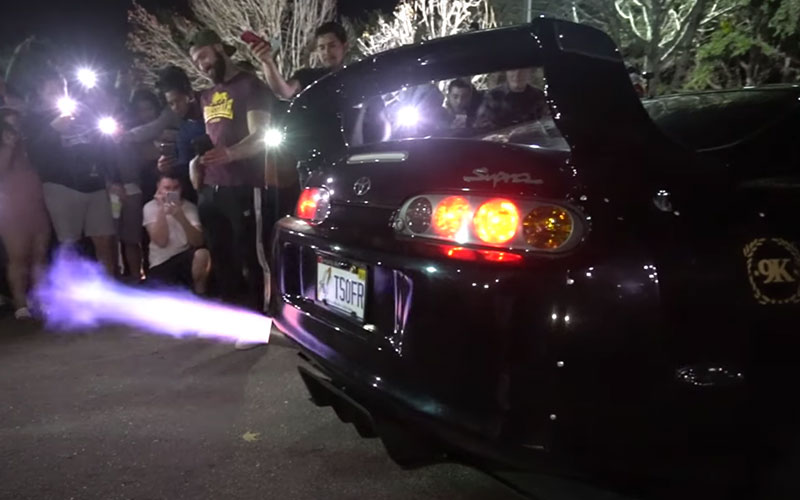 The Mk 4 Toyota Supra is essentially a classic at this point, but it shouldn't be surprising that their owners aren't keeping them stored in a garage. Examples like the Black Widow Supra continually show up to two step events and almost always wipe the floor with the competition.
Mitsubishi Evo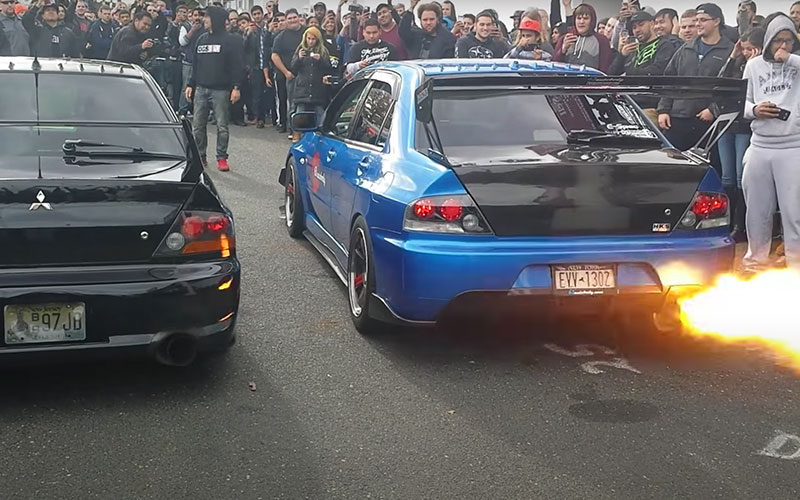 The Mitsubishi Lancer Evolution comes from a history of rally car racing, so two step launch control is in its blood. The Evos at two step competitions typically have large diameter exhaust pipes, and there are even some that redirect flames straight out of the hood.
Mazda RX-7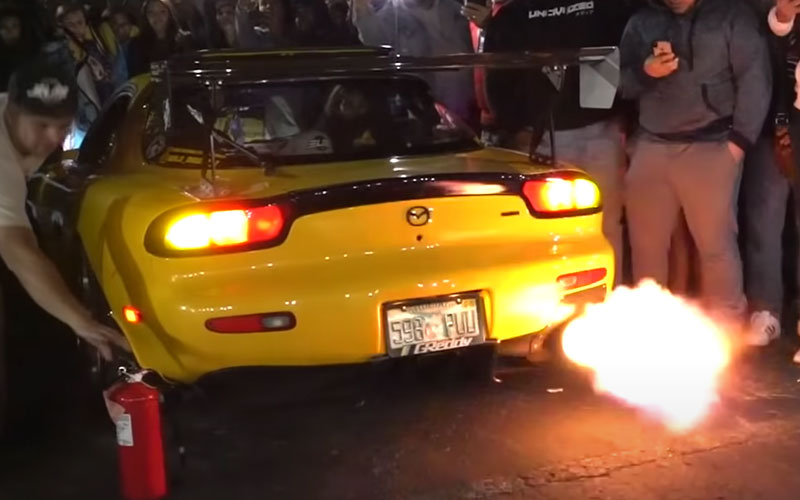 Piston engines aren't the only flame throwers out there. The Mazda RX-7 has been known to make its presence known by dropping some loud pops from its rotary powerplant. That unique engine type in the RX-7 makes for a different kind of two step presentation. Flames are almost always guaranteed and it'll spark in a quicker iteration.
Honda Civic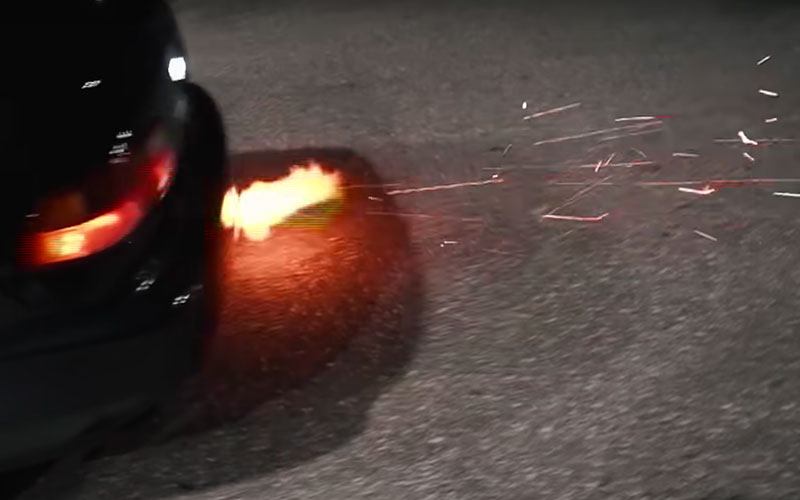 Whenever there's a tuner trend you can expect a Honda Civic to be there. These Hondas with two step setups may not always beat the cars listed before it, but they'll make sure to run that thing till it's red hot. Most of the Civics that show off their two step end in one of two ways. They either leave that tailpipe glowing and blowing flames, or they blow the motor. So, if you see a Honda Civic pull up and it pops from the two step, stick around for the show.
Volkswagen Jetta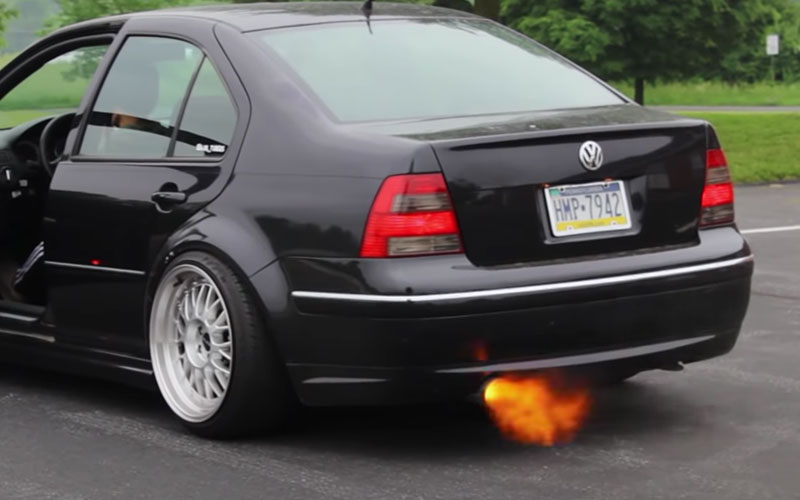 The Jetta may have found its niche in two step backfire competitions. Somehow it became a great platform for showing off two step. When this Volkswagen's 1.8T engine is tuned, adds on an aftermarket exhaust, and installs a part called a WOT box, it can really make some noise and shoot some fire. Since it carries some of the same components, the Golf GTI also makes for a good two step backfire competition car, but either work as an unassuming sleeper for these events.