Weird Stuff Wednesday – Custom G-Class, H1 Limo, Custom Wrangler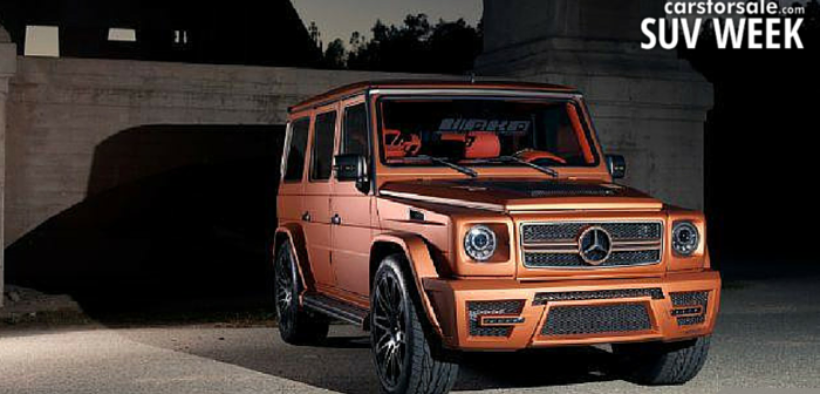 It's SUV Week at Carsforsale.com, and we've been covering the latest and greatest SUVs the auto industry has to offer. Today, we picked 3 of the most unique and incredible SUVs we could find on Carsforsale.com to feature in this week's edition of Weird Stuff Wednesday. This week, enjoy a Mercedes-Benz G-Class, a Hummer H1 Limo, and a Custom 2015 Jeep Wrangler Unlimited.
Custom Mercedes-Benz G-class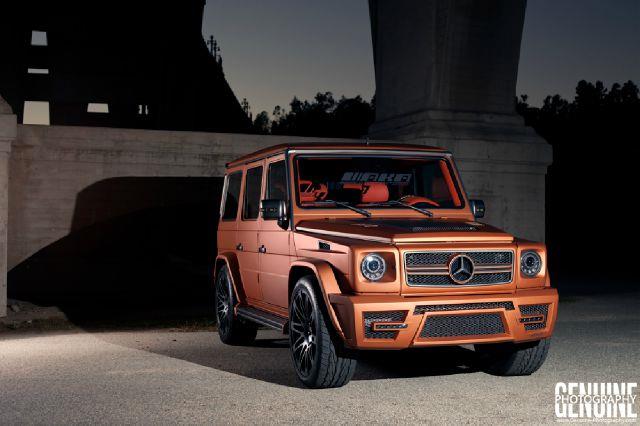 As if the Mercedes-Benz G-Class wasn't cool enough on its own, check out this incredible custom G-Class. First and foremost, it's hard not to notice the Mojave copper exterior paint with black accents. Beyond that, this custom G-Class has WiFi, navigation, bright orange leather interior, carbon accents, orange stitching, custom sound system, LED fog lamps, and more. Check out the full set of pictures on Carsforsale.com to appreciate this beauty.
Hummer H1 Limo
While we've seen Hummer limos on Weird Stuff Wednesday before, this rugged take on a Hummer limo quickly caught our attention. This limousine would be more appropriate for a safari tour than a wedding party. This lifted SUV is powered by a 6.6L Duramax V8 engine, and was built from an extended ¾ ton GM truck frame. From custom paint to custom wheels, this beast is totally unique. Anyone in this SUV will surely stand out on the road.
Custom 2015 Jeep Wrangler Unlimited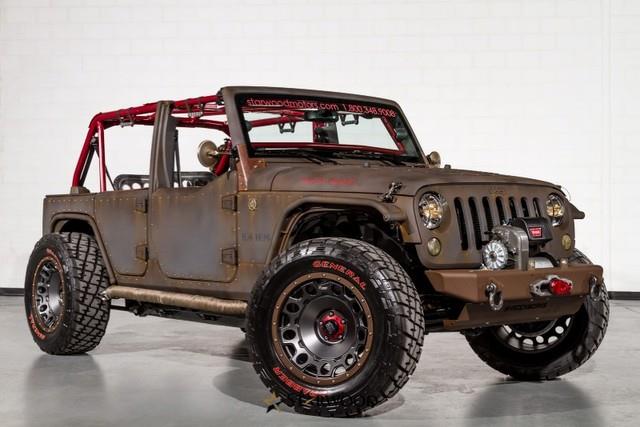 This Jeep Wrangler Unlimited is one of the most incredible Jeeps we've seen. We're not totally sure what to call it, but the mix of steam punk and post-apocalyptic design combine beautifully with bright red roll bars and accents. The exterior is impressive, but the interior design is even more jaw-dropping. Features like wood bed and tailgate, custom wooden/metal doors, rustic leather wrapping, custom metal seats, & more. This Jeep is a work of art.
See a vehicle on Carsforsale.com that deserves to be featured in Weird Stuff Wednesday? Send us a link in the comments below!