Weird Stuff Wednesday – Amphibious Ice Fishing Vehicle – Truck With Nine Bathrooms – Truck to Haul Homes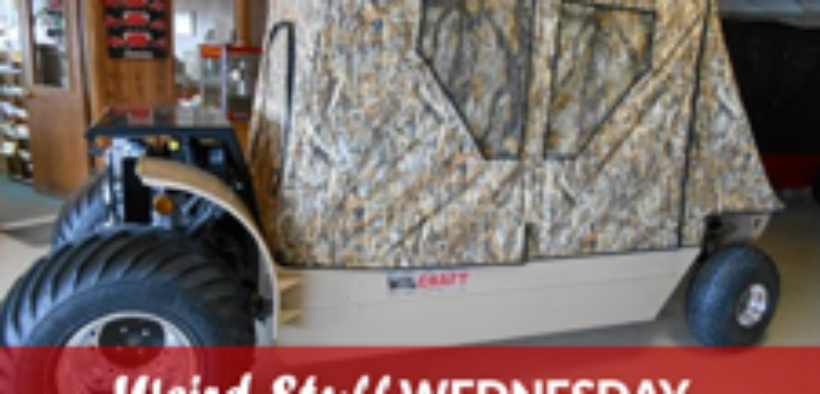 It's a short week for many due to Independence Day on Friday. However, the four day work week never seems to make the week feel any easier to get through. To help spice up your word day, we have another great edition of Weird Stuff Wednesday. During this time, we take a look at some of the more interesting and one-of-a-kind vehicles currently listed for sale on Carsforsale.com.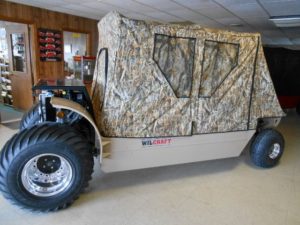 The first gem we found was this 2014 Wilcraft Base for sale in Jamestown, ND. Upon first glance, it looks like an ice fishing shack with four wheels to help it move around. Turns out, that it exactly what it is! However, this motorized fishing shanty also comes with a twist. Wilcraft, short for Water-Ice-Land craft, is designed to be the first on the ice and the last off the ice during the winter months. Each year trucks drive on unsafe ice conditions to get to the middle of the lake for ice fishing. With the Wilcraft, you can drive on the ice with confidence. If the ice breaks, great! Now you are on the open water just like you were a few months back.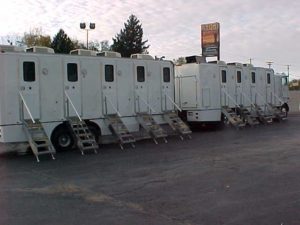 If you have ever been to a large festival or concert in the summer, you will understand the need for this 2013 Peterbilt Honey Wagon selling in St. Joseph, MO. Large crowds drinking and eating large amounts for long periods of time, mean that eventually people will have to use a bathroom; and a lot of them. This Honey Wagon takes the port-o-potty to a whole new level. Plastic bathrooms are scary at night and make it hard to see clearly once inside. Solution: a truck with nine individual classy bathrooms complete with vanity mirror, changing bench, individual sink and air conditioning unit. This is one turnkey business that pretty much does the work for you. Just roll up, set up and clean up.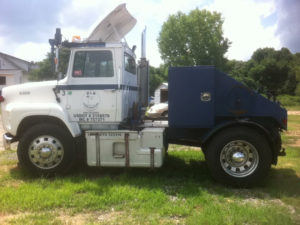 This 1990 Ford L9000 Toter available in Troutman, NC., may seem like a strange vehicle, but it has a very practical purpose. This little guy looks like the world's smallest dump truck, but is actually intended to haul large, heavy loads including modular and manufactured homes. This is not to be confused with the fifth wheel semi-trailer that is commonly used for 18-wheeler trucks. These toter trucks have very wide side mirrors to ensure the driver can see around the load he is hauling; like houses. So although it looks small now, just imagine this tiny truck carrying your parent's home down the road. The vehicle description states that this thing is a work horse. This is also great for camper trailers as you can unhook the camper and drive just the toter truck instead of taking the entire thing with you when you have an RV.