Trims & Features of the 2022 Kia Carnival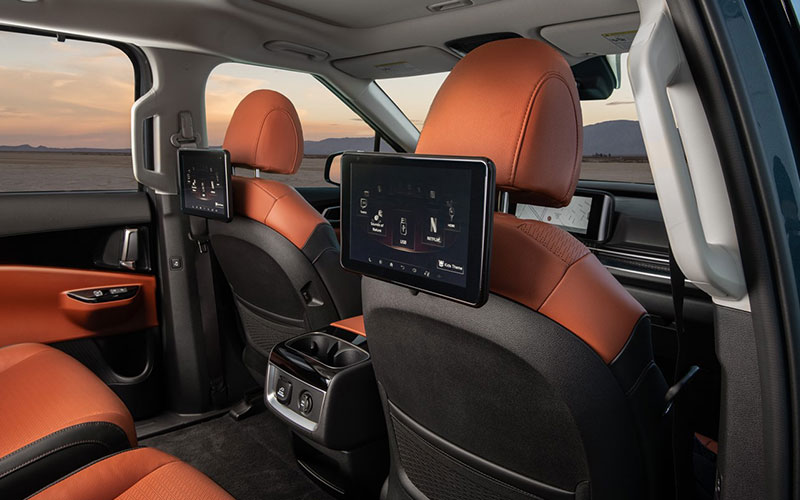 Kia has built the Carnival in 5 different trim levels. In order of expense they're listed as the LX, LX Seat Package, EX, SX, and SX Prestige. We're impressed throughout the lineup at the value for money. Base Carnivals still get great features like auto emergency braking, lane keep assist, blind-spot and rear cross-traffic collision avoidance, an 8-inch infotainment system, and standard Apple CarPlay and Android Auto. A larger 12.3-inch display is also available as is a truly remarkable second-row infotainment system. Both second-row passengers get their own tablet-style display with Netflix and Youtube already integrated.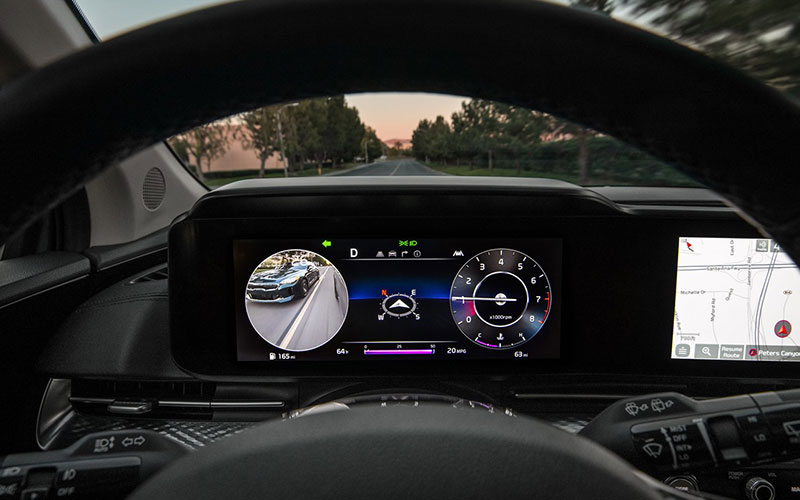 Kia doesn't stop there though. There's a button in the second row for passengers to use voice commands instead of leaving that solely up to the driver. Drivers can of course get a full view both inside and out of the Kia Carnival from their seat with ease thanks to Passenger View which shows the entire cabin on the infotainment screen as well as a 360-degree top-down view of the vehicle when parking that allows drivers to zoom in or out for a better view. One feature we really love is the exceptional blind spot cameras that in our experience are far better than the actual mirrors themselves. These come on every time you activate your turn signal and show up in the gauge cluster with a live view of your blind spot.
We're also impressed by the exceptional cargo space in the back of the Kia Carnival as well. Even with the third row in place, the back has tons of space for things. Fold the seats flat and there's more than enough room to carry multiple bags for a family of four plus some.