Starting and Driving the 300 SL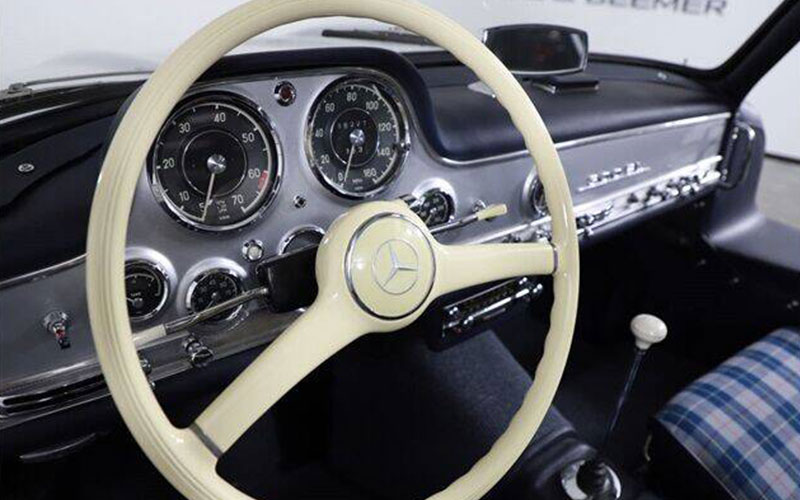 The Mercedes-Benz 300 SL was and remains a unique experience among vintage sports cars. Yes, it is certainly fast, and the inline-6's rumble is as distinctive as any that emerged subsequently, but just getting into the car, starting it, and keeping it on the road are all unique experiences that add to the character of this classic.
Getting behind the wheel of the 300 SL is no simple task. The high door sills are also wide, necessitating a multistep process for ingress and egress. The 300 SL features a folding steering wheel to make getting into the car a little bit easier. This helps, somewhat.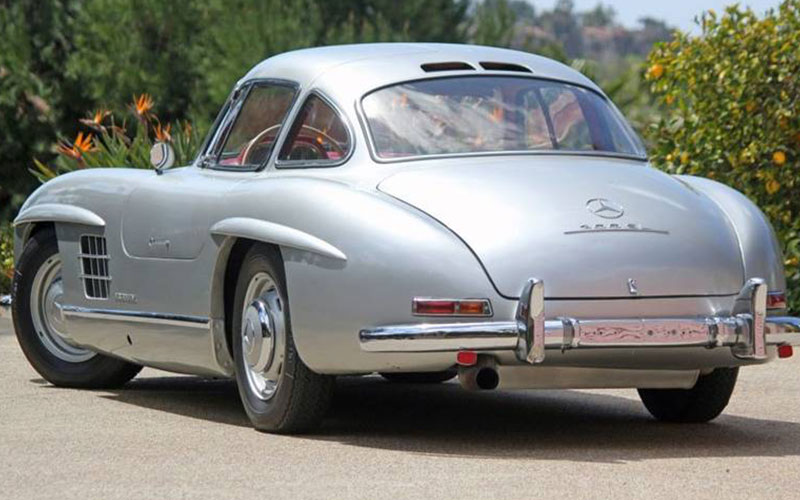 Once inside, starting the 300 SL is not a matter of just turning the key. First you insert the key and turn it part way to turn on the electrical system. From there you can start the electric fuel pump, pull the choke if it's at all cool, then allow the fuel pump to run for a few moments, and then finally you can push the key inward and turn over the ignition.
The 300 SL is no less of a challenge to drive than it was to get into or start. At home at higher rev ranges and higher speeds, the 300 SL is well mannered on the road but demanded finesse when cornering at speed. The car tended to be tail happy and called for gas through corners thanks to the swing axle rear suspension which would alter the inside wheel's camber and result in snap oversteer. But for those who learn the car's characteristics, the reward is abiding in that 4,000 rpm range for some magnificent high-speed cruising.