From Concept to Rambler Marlin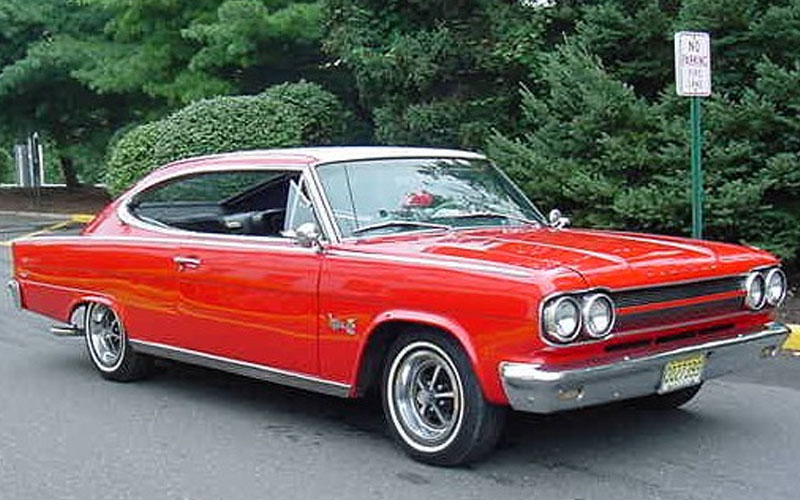 AMC took their experiences from the public perception of the Tarpon and reassessed the market to produce a larger version for a production model. AMC took the Tarpon's fastback design and elongated it on top of AMC's mid-sized Classic platform. The new vehicle was now large enough to fit six passengers inside, something that the popular pony cars could not do. AMC also outfitted this larger sports car with luxurious components and a more comfortable suspension to create personal luxury fastback, which was a niche that their competitors had left open initially.
In February of 1965, AMC debuted the Rambler Marlin as a halo car for Rambler dealerships. These initial Rambler Marlins were available with a 232 CID inline-6 engine making 155 horsepower, but a majority of models purchased carried the top of the line 327 CID 4-barrel V8 engine. The 327 made 270 horsepower and could be paired with an automatic transmission or AMC's Twin-Stick manual transmission with overdrive. AMC also provided customers with optional features like power steering, a heavier-duty suspension, limited slip differential, air conditioning, tinted glass, powered windows, a radio, and disc brakes in place of the standard drum brakes.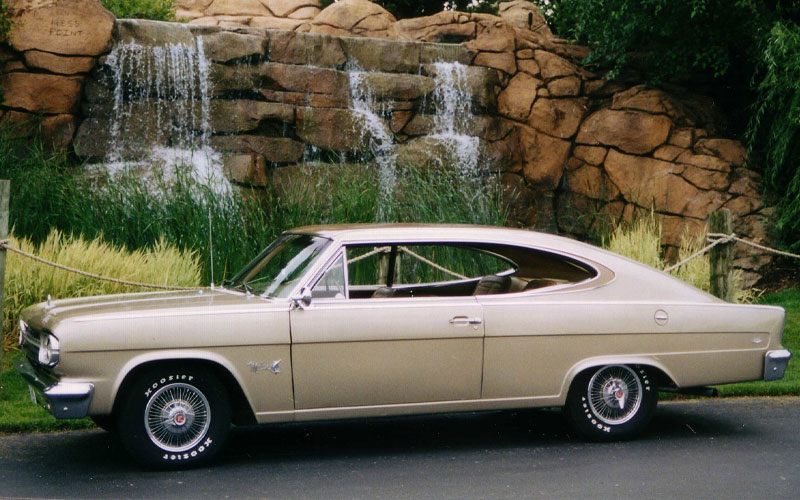 AMC were able to sell over 10,000 Marlins in the model's first year. That is, before competition heated up for the unique car. 1966 saw the introduction of the Mercury Cougar, Ford's luxury variant of the Mustang, and the all-new Dodge Charger, a similarly classed mid-size car with more horsepower. The Marlin now had direct competition and the frugal perception of the Rambler brand wasn't helping keep the car competitive. AMC made the choice to scrap the Rambler name and transition to AMC for 1966.
The 1966 AMC Marlin removed all Rambler badging from the vehicle and added an electronic tachometer to the dashboard. AMC cut the price and provided more options to customers to keep the model afloat, but the Marlin still suffered in sales. They sold over 4,500 models in 1966 before deciding to move on to the next generation of their premier fastback.