In the US, no sedan matches the Toyota in raw sales numbers. We look back through the years at all the Camry generations to find what's made it popular.
The Humble Champion
Carrying superlative titles like fastest, fanciest, or toughest usually comes with a degree of swagger. Jeep, Rolls-Royce, Bugatti have built their brands around being the best in their given domains. We associate those names with greatness and still imbue them with awe even long after they've been eclipsed by other companies and other cars. And yet the title of the most popular, best-selling, most ubiquitous car on the road flies right under the radar. Some champions feel the need to proclaim their greatness from the roof tops, but Toyota's Camry is content with letting the record books tell the tale. So, let us reflect a moment on the Camry's record of over 12.5 million cars sold in the US, an annual average of over 300,000 units sold, and over two decades as the number one selling passenger car in the US.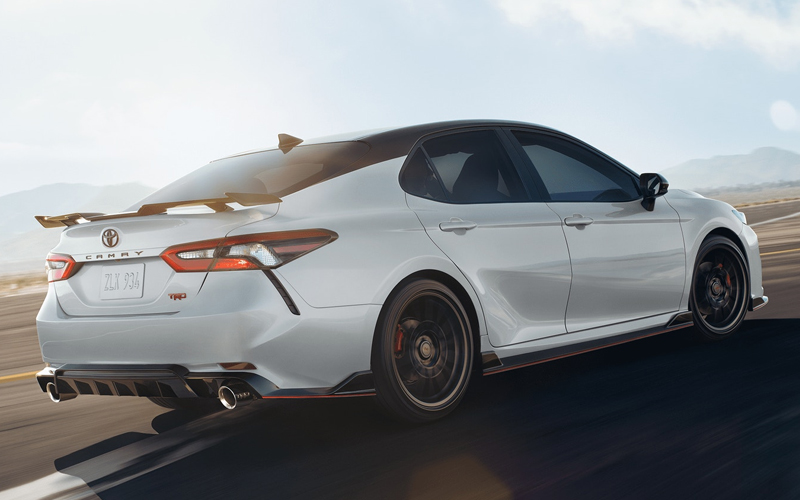 2021 Toyota CamrTRD – toyota.com | Shop new Toyota Camry on Carsforsale.com
The Toyota Camry, even in its latest and by far flashiest incarnation, won't wow the neighbors like a new C8 Corvette might. But then, curb appeal has never been the pursuit of the Camry. Instead, the humble Toyota Camry became the sales champ based on practical concerns like affordability, fuel efficiency, and reliability. For the great masses of people who just wanted to get from A to B and not worry, or really care at all, about their car, the Camry became the go-to choice. We take a look back at the evolution, generation by generation, of the most modest of sales juggernauts, the Toyota Camry.