Take the retractable hard-top designed by Karmann manufacturing. It's a marvel of engineering with seams so subtle you have a hard time telling if the SSR is a convertible at all once the top is up.
Or take that tonneau cover. It matches the body paneling, opens with the key fob, and is entirely removable if you've oversold the SSR's hauling credentials and promised to help a friend move (aw, that's sweet of you). Maybe you liked the open bed of the El Camino and wonder what the SSR is trying to hide. Well … carpet actually. Yep, the SSR's "truck bed" has carpeting and wood slats. Hence the tonneau cover.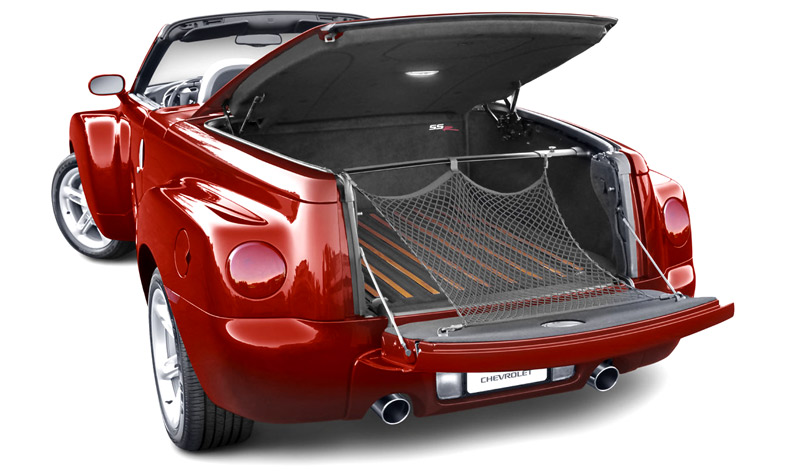 And finally, consider the overall aesthetic Chevy was going for with the SSR. If execution of intent means anything (up for debate), then the SSR's styling represents a resounding success. It's like nothing else on the road, for good or ill.