1930's – 1940's
Aircraft-Style Trailers
As travelers found their way out of the Great Depression, the RVing trend became even more popular. After World War I, large manufacturers like Ford, Winnebago, and Airstream began producing aircraft-style trailers to meet the demand for travel trailers.
During this time, trailers were more reliable, durable, and even featured electricity and running water. Airstream trailers became very popular during this time as they were the first fully self-contained trailers on the market. Families were now looking for more freedom to travel on their own time during this period and manufacturers were listening.
Check out a few of the first "aircraft style" trailers of the 1930s:
Curtiss Aerocar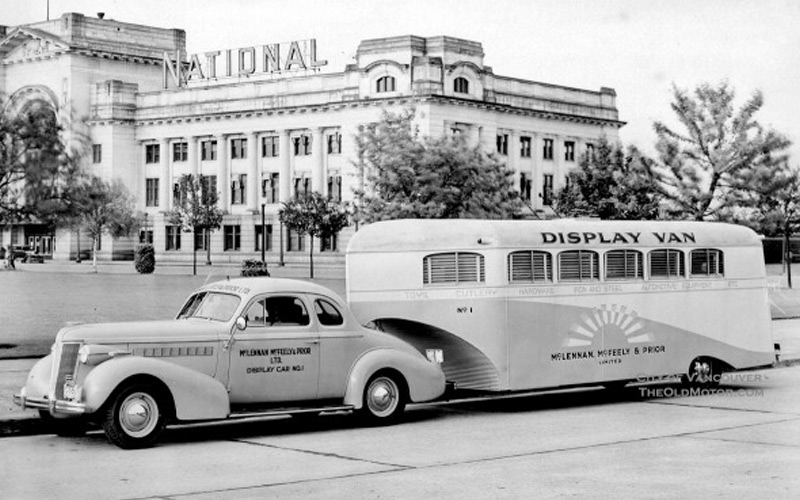 Airstream Clipper
Jungle Yachts
World War II Aluminum Shortage
After World War II began, RV and trailer manufacturing came to a halt. A shortage of aluminum during this time made it impractical for manufacturers to continue production for the public, although trailers were still made for prisons, hospitals, and the like.
RV and trailer production would resume shortly after World War II soldiers returned home from war, as families were again looking for affordable ways to travel or staying in temporary housing.