George Lucas's sentimental second film captures the cruising culture of the 1950s and '60s like none other. These are the classic cars of American Graffiti.
American Graffiti Cars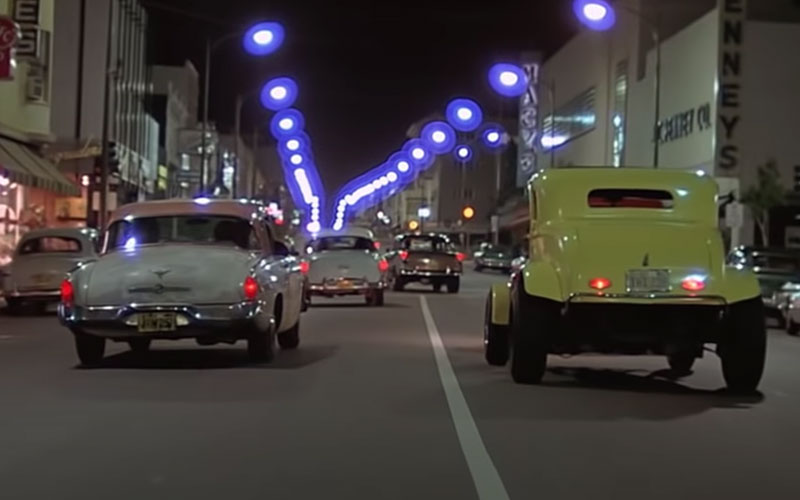 American Graffiti*, released in 1973, was George Lucas's second film. Before the sci-fi opera of Star Wars or the high adventure of Indiana Jones, Lucas made a small, sweet film about teenagers on their final night in town before leaving for college. The legend goes that after Lucas's first film, THX 1138, a somewhat inscrutable, dystopic sci-fi thriller, film school friend Francis Ford Coppala and Lucas's wife Marcia both challenged him to make a "warm and funny movie" that actually reflected his personality. Lucas, somewhat miffed, said he'd make it look easy.
The film is set in 1962 and harkens back to the days Lucas's youth spent rolling down the main drag of his hometown of Modesto, California. Steeped in nostalgia, American Graffiti is, on its face, an homage to the cars, music, and youth lifestyle of the 1950s; it also, however, an elegy to what, through the looking glass of the late 1960s, would appear to have been "simpler times." The movie makes this underlying theme explicit with then unusual use of a typewritten coda noting that Terry goes missing-in-action in Vietnam.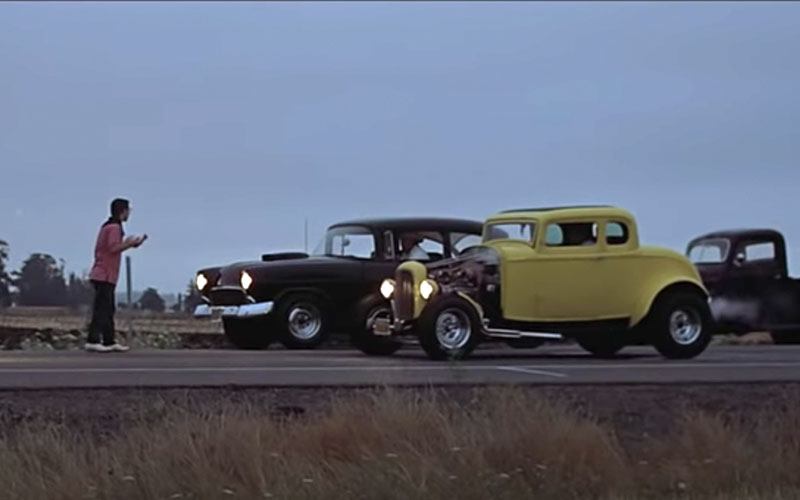 Though the movie's young cast included future Hollywood stars like Richard Dreyfuss and Harrison Ford (and in the case of Ron Howard a star director), the cars of American Graffiti take nearly equal billing. At its core, this is a movie about a specific moment in American car culture. When John, in the beginning of the movie is already wistful of a few year back, "when it took two hours and a full tank just to make one circuit," he's voicing the overall theme of the film, nostalgia for the days of cruising hot rods, sock hops, and rock 'n roll.