What Cars Are Donks?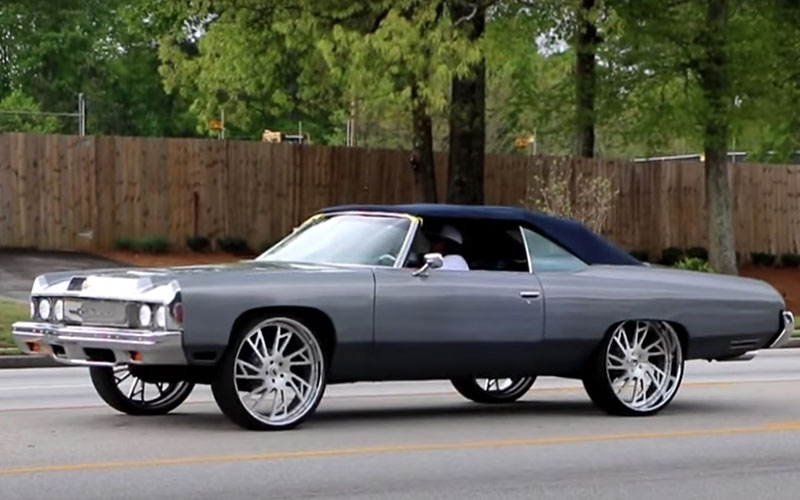 So, donks are Chevrolet Impalas or Chevrolet Caprices from 1971 to 1976, but why? These were made with GM's large B-body platform, which had similar luxury styling, features, and ride to Cadilllac models of the same time. There was also a lot of them sold and the used market was getting cluttered with them when the Hi-Riser scene started to gain traction. Why pay the extra premium for a Caddy when you can get a used Impala or Caprice on the cheap and then outfit it with more customizations to suit you? That's kind of the idea that started donks. You'd get one of these and then make sure everyone knew you could throw money around by making it a one of a kind Hi-Riser.
The Chevrolet Impala and Caprice came in plenty of different forms back in the day – coupes, sedans, convertibles, and even station wagons, but they're all considered donks. The most popular of the body styles is coined a "glasshouse". A glasshouse is a 2-door hardtop sedan that featured an extensive amount of rear window glass, hence the name.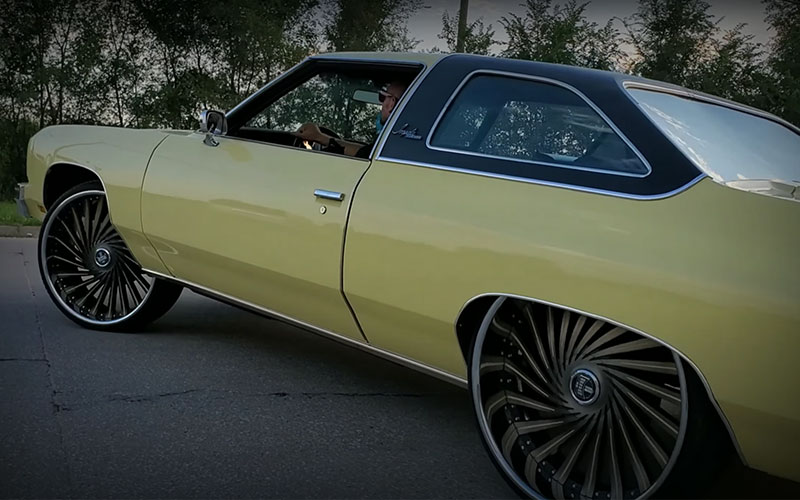 Donks also had plenty of engines to choose from, but commonly sported a big-block V8 under the hood. These Chevrolet big-blocks found in donks are either upgraded with aftermarket parts and performance tuned, otherwise they get swapped in favor of a new crate engine or even a Corvette's LS engine. Why have all the custom exterior gimmicks and huge wheels if you can't have the performance gimmicks too, right?