The world's most mysterious question: Is there a reason the PT Cruiser succeeded over all the other crossover truck/cars? Let's find out.
How to Describe the PT Cruiser, You Ask?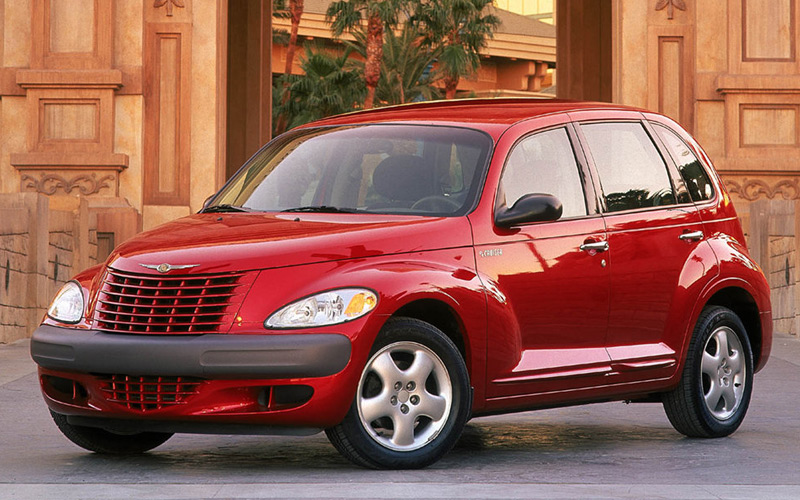 2001 Chrysler PT Cruiser – netcarshow.com | Shop PT Cruisers on Carsforsale.com
The PT Cruiser is hard to look at for many reasons, but it's one vehicle that many have chosen to drive despite its…uniqueness. With its rotund behind and its quirky frontend, there's not a great way to describe PT Cruiser without diving into all of the things that makes it what it is.
We'll not only take you through what makes the PT Cruiser a car worth driving, but also our theories on why the PT Cruiser made the cut while other automotive oddities, like the Chevy SSR and Subaru Baja, didn't.
Let's start with the basics.
PT Cruiser Facts to Impress Literally Anyone (Who Will Listen)
Originally named the Pronto Cruizer.
Fuel efficiency landed at 21 mpg combined and 24 on the highway.
Starting MSRP was roughly $17,000.
150 horsepower (or 215-230 horsepower with the Cruiser GT) to get you where you needed to go, even if it wasn't fast.
It made Car and Driver's Best 10 List the year it hit the streets (2001).
Over 1 million PT Cruisers were sold in the U.S. over its ten years of production.
The NHTSA classified it as a truck. Confused? Just you wait.
What Is a PT Cruiser?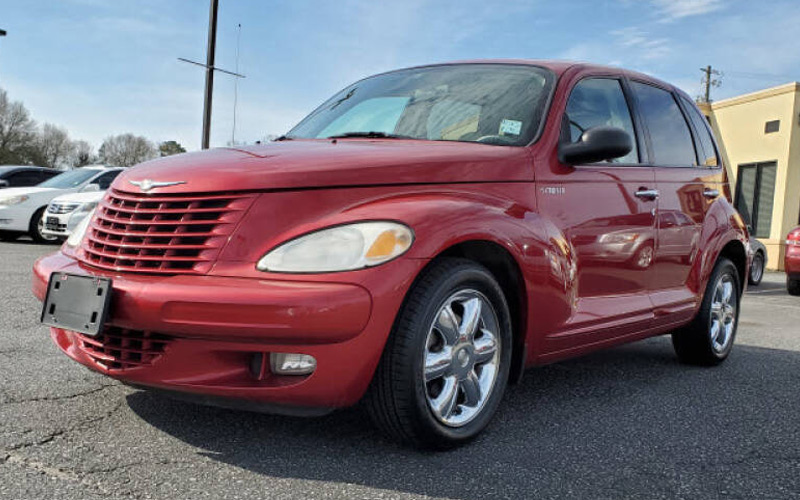 Chrysler deemed the PT Cruiser as a compact sport utility vehicle, not a truck as it's claimed by the NHTSA. But unlike the crossover SUVs we see today, the PT Cruiser is really a long version of a compact car.
The PT Cruiser is what happens when you cross a zebra with a donkey. It becomes an animal all its own. You're not entirely sure what to do with it nor do you know how to get it from point A to point B without a lot of people giving you questionable looks.
Inside the PT Cruiser
Chrysler offered several styles for the PT Cruiser including 2-door, 4-door, and convertible. The most notable of the styles is the convertible because you need the top down to really turn some heads on the street. One weird convertible quirk is the interior roll bar that's left behind as the top rolls down. This structure, though important in case of a crash, is one that you don't normally see in convertibles and it leaves you to wonder how exactly you can repurpose it while flying down the highway with the top down.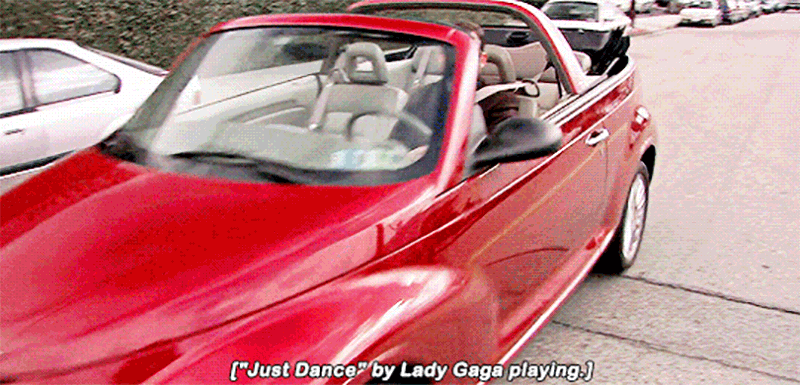 Could you hang up your dry cleaning? Or use it as a grab bar while Karen weaves in and out of traffic? So many things come to mind, but alas, we must move on.
But all jokes aside, the PT Cruiser was not only unique for its era based on its design, but also because it provided decent gas mileage and reliability. The PT Cruiser was a unique way to have both utility and affordability, if only you were up for not judging a book by its cover.
The Cruiser to Rule Them All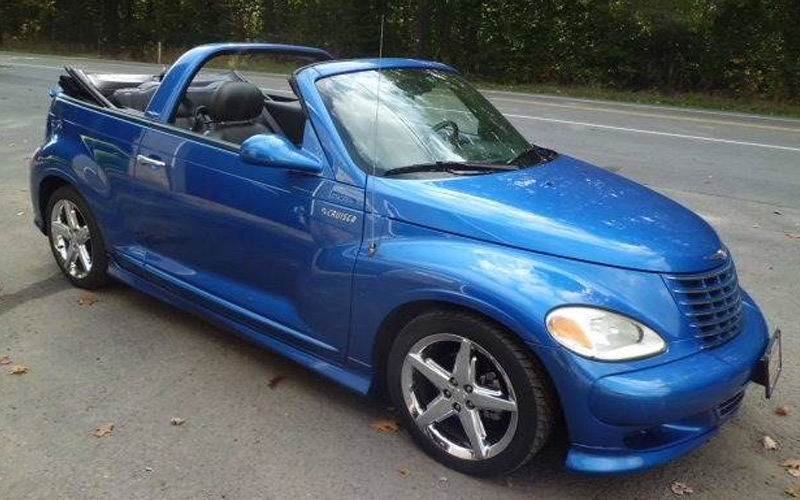 2005 Chrysler PT Cruiser GT – Carsforsale.com | Shop Chrysler PT Cruiser GT on Carsforsale.com
Among car enthusiasts, you'll hear that the PT Cruiser GT was the best version sold during its decade of production. With an optional manual transmission and 230 horsepower to give it a little more when you needed it most, the Cruiser could get up and go a little quicker than the regular models.
The towing capacity for the PT Cruiser maxed out at 1,000 pounds, but at least you had the power and torque to make it happen! Even with the GT model though, car people are still not impressed with how the Cruiser aged. Yet for some reason, Chrysler was able to sell a lot of them and you still see them on the road…
What Made the PT Cruiser a Success?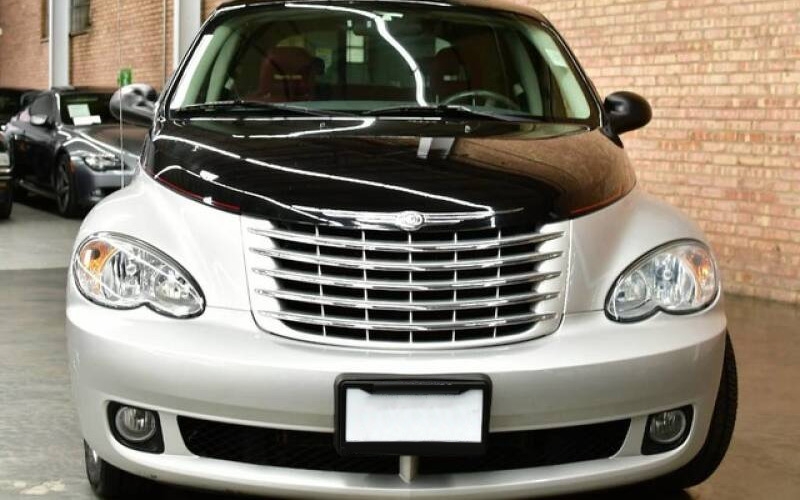 The PT Cruiser wasn't just a success based on one great thing like durability or comfort. It was all the decent things combined that gave it enough clout to sell well.
For starters, back in the early 2000s there weren't a lot of "interesting" vehicles making their way through production. The retro styling of the PT Cruiser, though not what many wanted at the time, was something that gave the PT Cruiser an edge while still pushing practicality that cars like the HHR and Prowler did not. And if it's something we've learned from many of the other wild concepts we've reviewed like Subaru Baja and Ford Sport Trac, people can't stay away from a unique looking vehicle even if it screams "Please add flames to me. It's the cool thing to do." (P.S. It's always worth it.)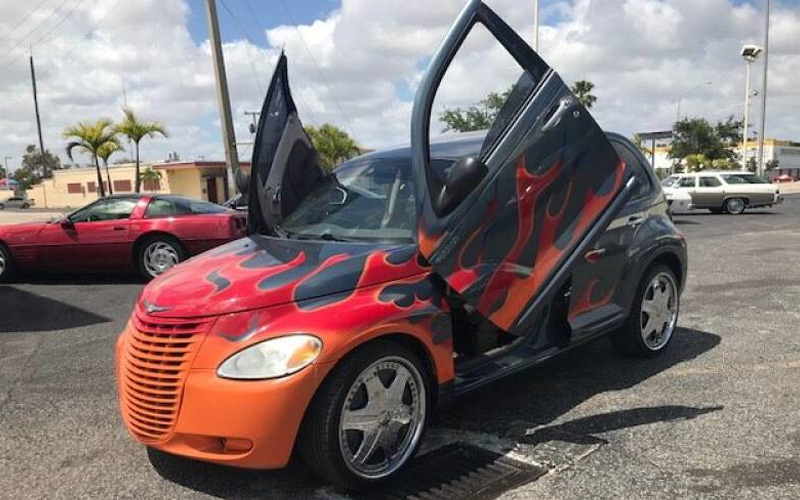 Chrysler hasn't been known for its reliability, but with an MSRP of $17,000, PT Cruiser prospects got a lot of utility for only a little cash. We know now that drivers everywhere expect their vehicles to take on multiple roles of both people carrier and cargo mover, but the PT Cruiser delivered on that before the trend of compact crossover came to be like it is today.
In our opinion and the opinion of many others, the PT Cruiser succeeded because it was practical, relatively inexpensive, and entirely different than anything else on the market. Chrysler did a great job of doing a decent job. Between the design, pricing, and trend forecasting the PT Cruiser was somehow behind and ahead of its time simultaneously. At the end of the day, no matter what PT Cruiser fans say, it's one of those cars that will go down in history as the Best Worst Car. And that should be some consolation at the very least.