GT and GT Performance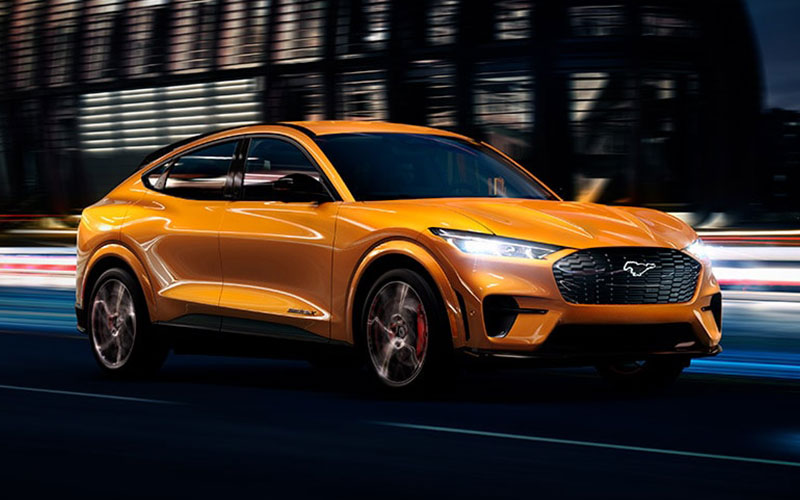 Indeed, the Mustang Mach-E GT and GT Performance Edition are slated for release sometime this summer, and the numbers are appropriately eye-popping.
First the GT, which ups the Mach-E's output from a maximum of 346 horsepower and 428lb.-ft. of torque in the Premium trim to 480 horsepower and a whopping 600lb.-ft. in the GT. The Performance Edition will sport the same horsepower as the regular GT but adds to the torque, upping it to 634lb.-ft. Both versions will feature eAWD (electric all-wheel drive) as the only drivetrain.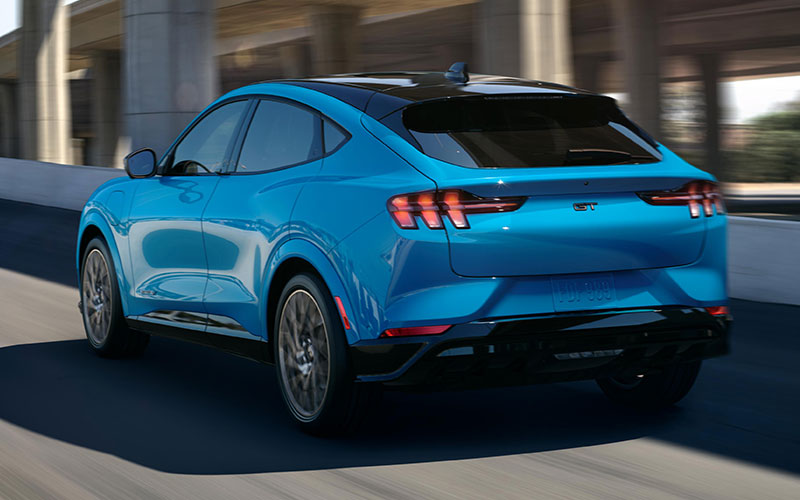 The GT and GT Performance Edition will run on the larger 88kWh battery pack. This makes them both considered "extended range" by Ford's standard. The GT is estimated to get 250 miles of range on a single charge. The GT Performance Edition sacrifices 15 miles to 235 miles of maximum range.
In exchange for the diminished range, the GT Performance Edition does deliver a quicker pace off the line. The GT already eclipses the Mach-E Premium's 0-60 time of 4.8 seconds by a full second to 3.8 to cruising speed. The GT Performance Edition shaves off two-tenths to a very zippy 3.5 seconds. For comparison sake, the "real" Mustang GT500's 0-60 time is 3.3 seconds.