The new 2021 Toyota Mirai hydrogen fuel cell vehicle is $9,000 less expensive, much better looking, and more efficient than ever before.
2021 Toyota Mirai – Rebalanced and Reimagined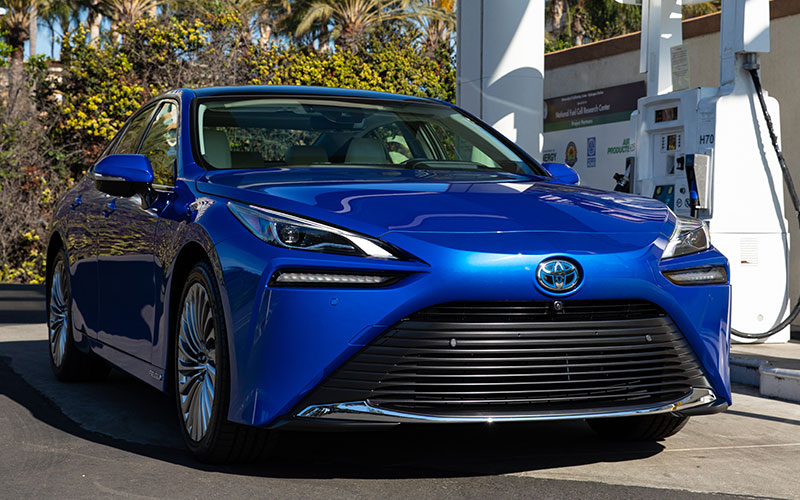 2021 Toyota Mirai – pressroom.toyota.com | Shop Toyota Mirai on Carsforsale.com
Toyota's first-generation Toyota Mirai was fighting an uphill battle from the start. First, it was powered by a fairly new and rarely used hydrogen fuel cell technology. Then there was the cost starting at nearly $60,000. And finally, it was considered by pretty much everyone to be, let's call it, "aesthetically deficient". Toyota addressed all these concerns head-on with the second generation of the Mirai, making it more efficient, much better looking, and substantially cutting the sticker price resulting in a much more enticing proposition for buyers.
All these improvements make that uphill battle a bit more manageable for the 2021 Toyota Mirai. And once price, design, and driving dynamics are all taken into account, the Mirai turns out to be a legitimate alternative to full electrics from the likes of Tesla.