Watts Upon Watts of Freedom
The initial release of the new Hummer EV won't actually happen until this time next year (and pre-orders are already sold out as of this writing). Those 2022 model year Hummer EVs will all be Edition 1 versions coming fully equipped, including 35-inch wheels, removable roof panels, "crab walk" capability, a thunderous 1,000hp rating and a price tag of $112,595. GMC says the range for the Hummer EV will exceed 350 miles on a single charge and, with 800volt fast-charging capability, be able to charge up to a hundred miles of range in about 10 minutes.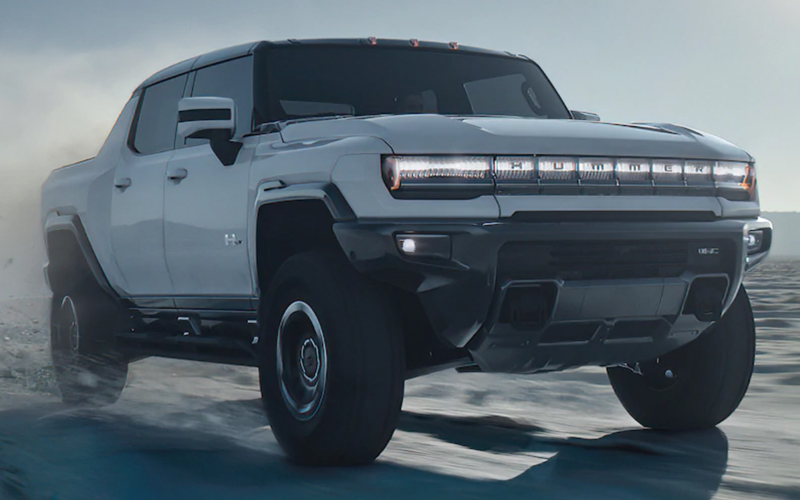 That four-digit horsepower number may sound big but that's not the only impressive stat for the Hummer EV's mechanicals. They start with three electric motors, one in front and two in the rear, each producing 250kW for a combined 750kW, equivalent to that 1,000hp number. GMC does a bit of mathematical slight of hand with the torque number, quoting a truly mind-boggling 11,500lb.-ft. But that number is based on wheel torque which multiplies the motor torque and gear ratio (13.3:1 in front and 10.5:1 in back). In actuality the Hummer EV's total motor torque will more closely align with its horsepower rating, somewhere closer to 1,000lb.-ft.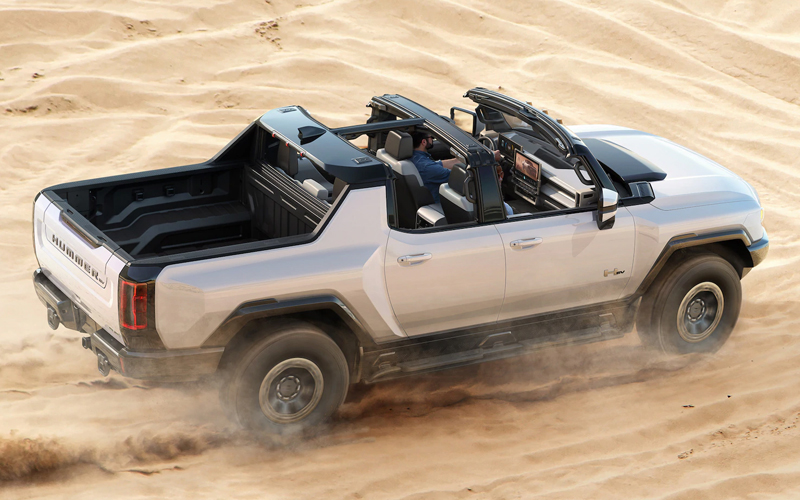 All that power translates to some serious performance. The Hummer EV's tow rating will run between 7,500 and 11,000lbs. Pretty standard among full-size trucks. What's not so standard is the 0 to 60 time of around 3 seconds. Supertruck, indeed. This sports car take-off (and that full 1,000hp number) will be accessible in what GMC dubs the "Watts to Freedom" mode, their version of the more conventional, though less colorfully titled, Launch Control you'll find in many sports cars.