Meet the one of a kind Suzuki Hustler. Coming to the Japanese markets soon.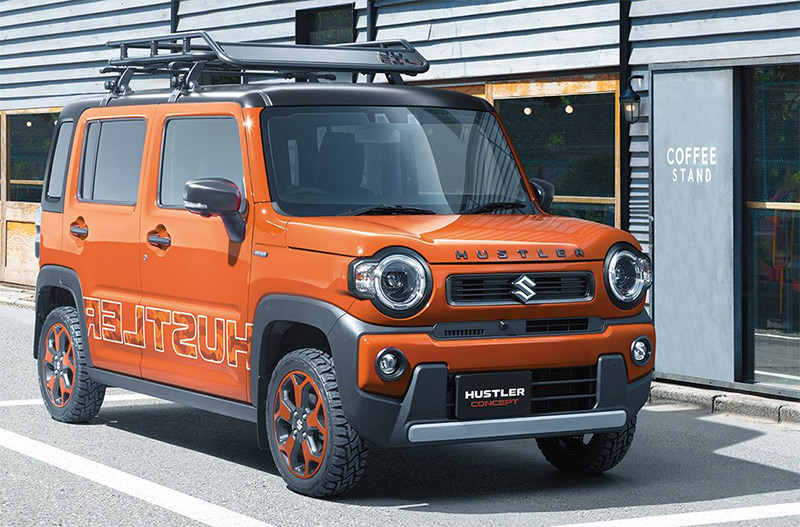 What looks like a cross between MINI's Mini Cooper and a Jeep is what Suzuki calls the Hustler. First produced in Japan in 2014, the Hustler, also know as the Mazda Flair Crossover under OEM contract between Suzuki and Mazda, this tiny SUV is just as cute as it is rugged.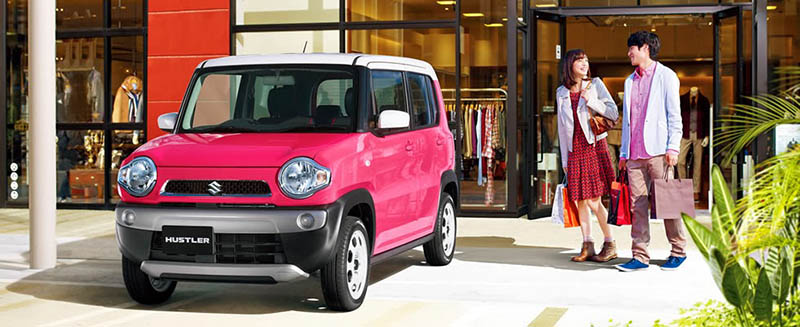 But, with all things in the Japanese auto industry, the Hustler isn't just for show and tell. This car is up to snuff for anyone who enjoys affordable adventure in the city and outside of it, too. Marketed as a utilitarian vehicle with personality, the Hustler came in 14 colors, including shades of pink, yellow, orange, and purple. With enough room inside to car camp and the additional pop-up tent, you could easily find yourself in the mountains, in the desert, or along the riverbank enjoying the great outdoors.
2020 may be the year of car innovation as electric vehicles are springing up left and right, but Suzuki decided to reinvent their Hustler to meet the Japanese markets where they are shifting in lifestyles instead. Suzuki created the Hustler originally to be the younger more-hip sibling to their popular Jimny, but now with Japanese drivers looking for more rugged vehicles, the Hustler needed a facelift both inside and out.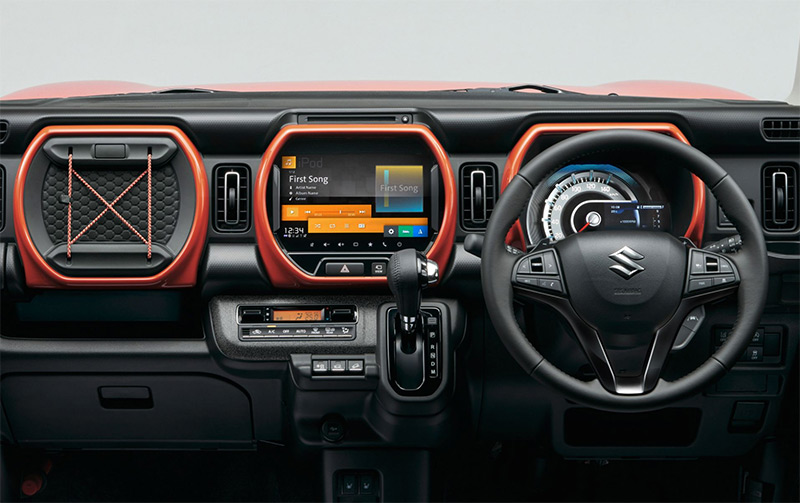 The exterior look is more boxy and rugged like you'd find on a Jeep and inside you'll find more adventure. The concept vehicle showcased camouflage floor mats and plastic flooring for an easier clean after muddy adventures. The rear seats are made with wipeable vinyl, too.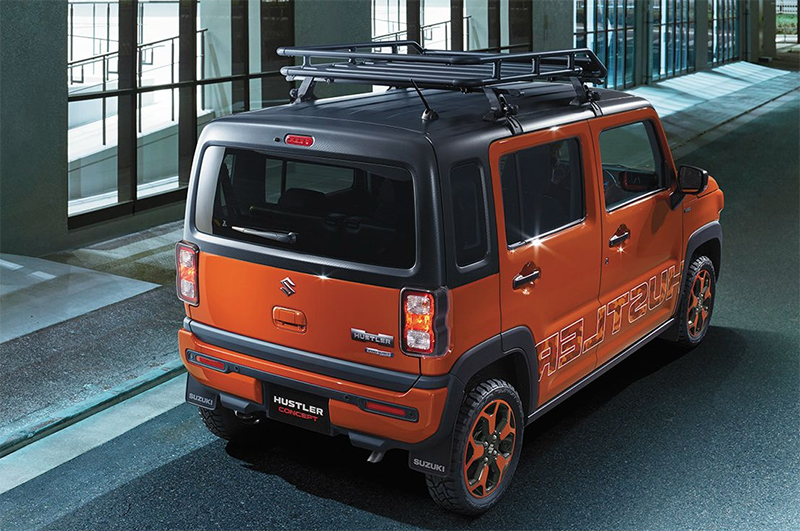 The 2020 Hustler concept shown at the Tokyo Auto Show, which has no date to be released, seems production-ready and may hit the roads in Japan soon. Much like the Jeep Renegade in size and adventurousness, we expect the new Hustler to fare just fine. Just one thing…Suzuki, can you send us one?
Thanks.
Would you drive a Suzuki Hustler? Let us know in the comments below.