Exterior Updates – BFM a.k.a. Big Friendly Mercedes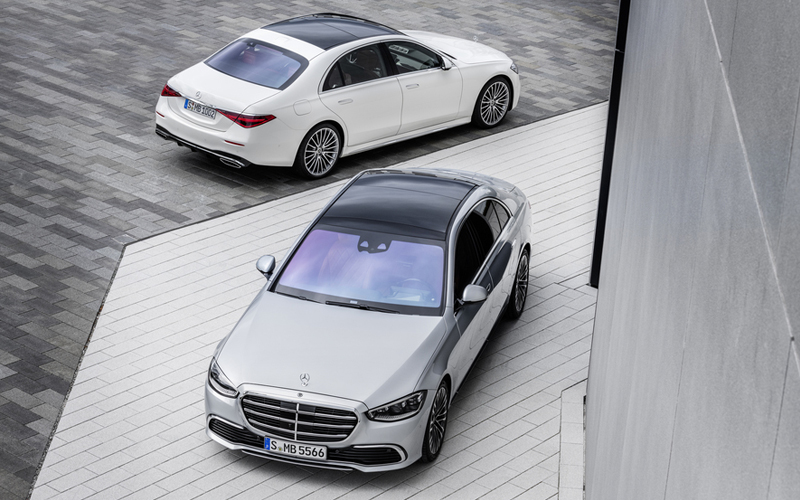 In many ways the new 2021 Mercedes-Benz S-Class looks shockingly traditional. This is a vehicle that, at least on the outside, prefers subtlety over ostentation (Mercedes leaves the latter to their G-Wagon). The S-Class gets a new platform for 2021 and with it grows slightly from the prior generation, adding one inch in length, two inches in width, and just under half an inch in height. And yet, with its high "catwalk" belt line running just below the windows and a short (and rather humdrum) rear end, the new S-Class looks less aggressive than its predecessors.
The front end gets a thorough refresh. The grille is gaping, partly because it houses sensors including a lidar system, cameras, and even microphones, all of which will be leveraged for some level of autonomous driving. The eventual target will be full Level 3 autonomy, starting in their home market of Germany and expanding from there. These systems also allow the E-Active Body Control which adjusts the suspension to roadway conditions on the fly.
The LED headlights also get an update, trading out the distinctive S-Class treble lines for dots. Trust us, this looks a heck of a lot cool than it sounds. The taillights also get revamped with three receding tiers of LED lights for a cool depth effect. The triangular design to the taillights is a bit polarizing, with some likening them unfavorably to prior generations of the Mercedes A-Class and CLA. The combination of the cool new lights and their odd shape make the updated rear end a bit of a wash.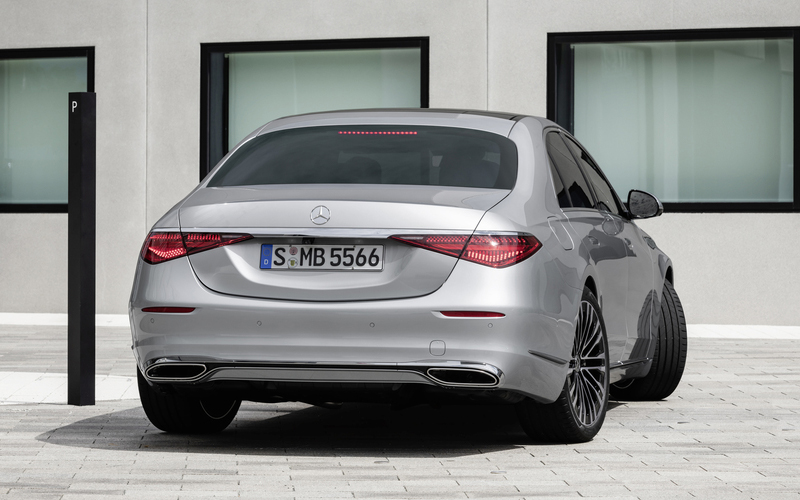 Another new flourish for the S-Class are the recessed door handles that extend and retract when you unlock and lock the doors. A pretty nifty party trick if nothing else. The tailpipes also get a little less fake this go around as the decorative tips connect directly back to the real exhaust pipes.