Prices
The new Toyota Venza looks great, sips fuel, and comes with exclusive features. So, does that mean this upscale SUV commands an upscale price? Yes and no. The Venza will start at around $34,000, right in line with the larger Highlander and about $10,000 more than the base level RAV4. At the top trim Limited, the Venza will run approximately $42,000 (the Highlander Platinum rings up at $46,000 for the gas version and $48,000 for the hybrid).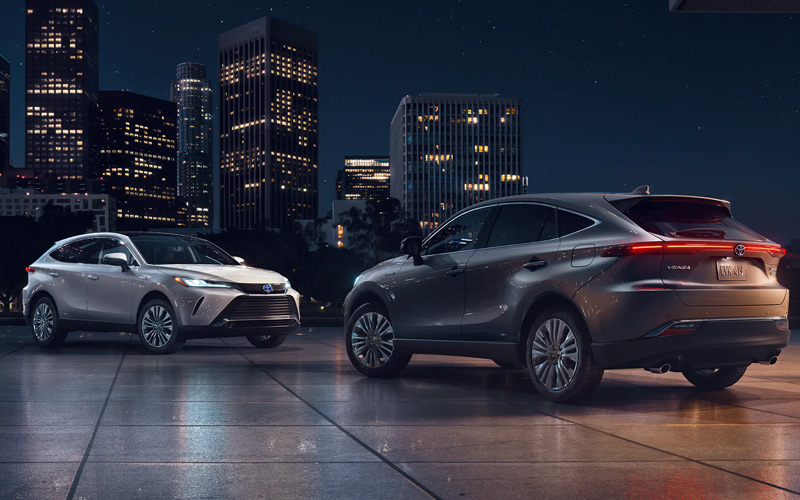 To put that in perspective, the 2020 Lexus RX 350, from which the Venza is derived, starts at just over $44,000. From the look of it, the new 2021 Toyota Venza is an excellent midway point between the RAV4 and the RX 350. Hyundai and Mazda have been working their tails off to improve their brand image by going upmarket. It would appear, in the case of the new Venza at least, Toyota is looking to do the same.
The new 2021 Toyota Venza is slated to go on sale in August of 2020.