Wary of hulking, brutish 3rd-row crossovers? Mazda has an alternative in the refined and athletic CX-9. We explore all that makes the CX-9 a uniquely exciting option.
The Drive's the Thing
Crossovers have always conceded an aesthetic deficit to the sedans they've displaced. While they might be perceived, rightly or wrongly, as "tougher" than station wagons and minivans, they've never been accused of being all that much better looking. As a company, Mazda has always had something of a contrarian streak, whether that's wanton use of rotary engines, making sports cars that don't need a ton of power to be fun, or, the case of the 2020 Mazda CX-9, producing three-row crossovers that refuse to compromise on looks or drivability.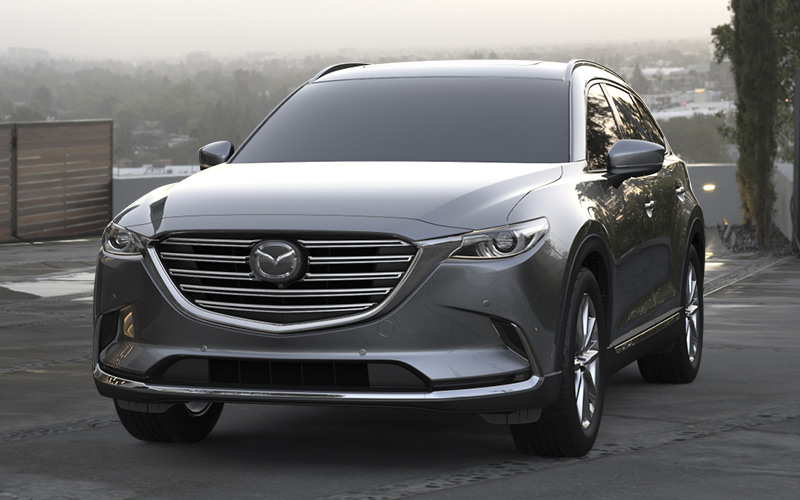 2020 Mazda CX-9 – mazdausa.com | Shop 2020 Mazda CX-9 on Carsforsale.com
When it comes to looks, the list of competitors with the Mazda CX-9 is conspicuously short. Maybe the Kia Telluride or Hyundai Palisade? Perhaps the new Highlander, depending on your taste? Even these are merely good, while the CX-9 flirts with great. Is it just that long hood, those swooping lines, or the jocular and slightly mischievous curl to the mouth of the grille? Who knows? But once combined, in Voltron-like fashion, you've finally got a crossover that looks as good as the sedan you're replacing it with.
And this doesn't even address the real story with the CX-9, which is this: it's the best handling 3rd-row crossover you'll find for under $50,000. Full stop. Things this big don't have any business being this planted around corners or feeling this torquey. To be able to say a crossover like the CX-9 is actually a pleasure to drive is a nice change of pace.