Ford has spared no development expense during the long life of the Expedition. Due to that commitment, it's set the bar for more than 20 years.
More Than an Explorer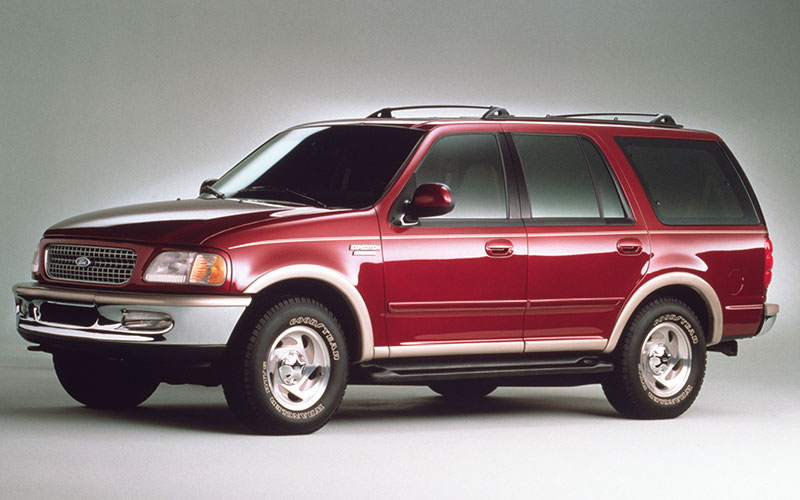 1997 Ford Expedition – ford.com | Shop Ford Expedition on Carsforsale.com
When Ford debuted the Expedition in 1996 as a 1997 model, it was a part of the most extensive redesign of its truck and SUV lineup ever. With so much riding on this dramatic step forward in design, the vehicle was developed for more than 4 years with its final exterior design frozen in 1993, long before the public had any idea of what was coming. That hard work and dedication paid off when Expedition sales were outstanding. It offered more space, more power, and more capability for a family hauler than most anything else on the market at the time. Today, it's taken those foundational ingredients and improved on them tenfold after four Ford Expedition generations.