How Does It Actually Drive?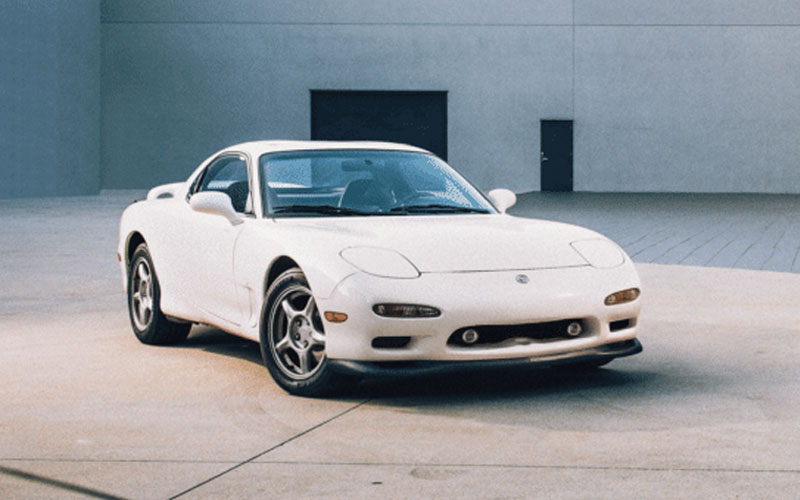 1993 Mazda RX-7 FD – mazdausa.com | Shop Mazda RX-7 on Carsforsale.com
For all that I love about the way the RX-7 looks on the outside and presents its controls on the inside, as a 6'6 person, it's not really built for me. Though after contorting my body in ways I didn't think was possible, any discomfort subtly disappeared and sheer driving pleasure took over. The sound of an RX-7 rotary engine is very different from what many might imagine from a sports car. It's raspy in a Johnny Cash kind of way. It walks softly and carries a big iron on its hip.
What's funny is how easy it is to stall this thing. Remember earlier when we talked about how the Rotary design is lighter than conventional engines with similar power? While that aids in handling and rev speed, it also means that trying to set off with any less than 2,000 RPM will result in stalling out. That's a vital lesson from the RX-7. If you're not using the upper half of the rev range you're completely missing out on everything this car is made to do. The engine is utterly joyful to rev all the way to its 8,500 RPM rev limit.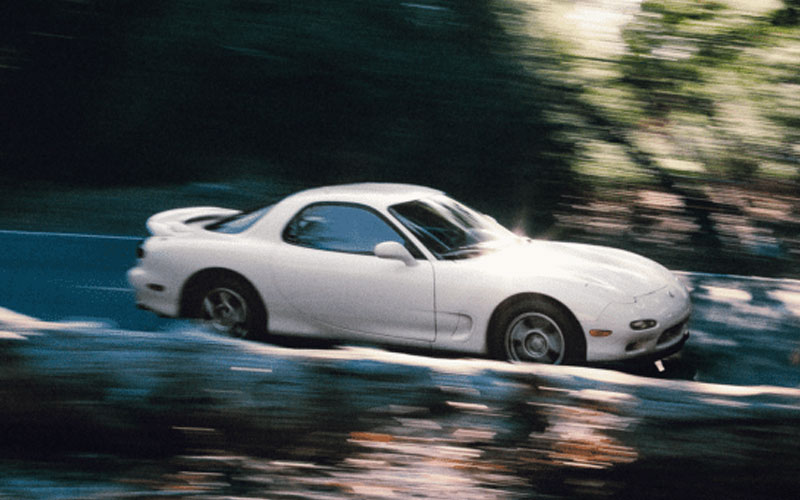 It's as you push it to that limit over and over that the true beauty of the RX-7 comes to life. It has a perfect 50/50 weight distribution from front to rear and you can feel it. When you push it into corners you get gentle body roll as the only reminder that this car is more than 25 years old. Push the throttle just a bit harder and the turbochargers feed enough power to the limited-slip differential in the rear to break up the marriage of the tires to the road surface and you get predictable drifts in the direction of your choosing.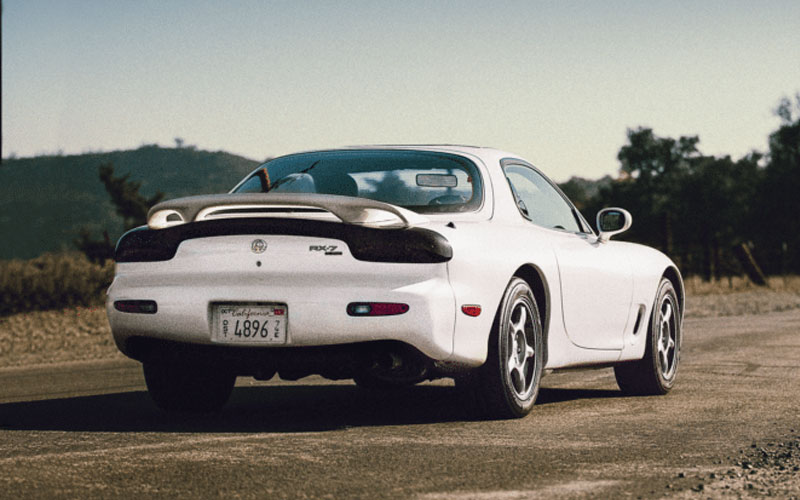 This Mazda was 1,000 pounds lighter than the rival Japanese sports cars of the day. Every move it makes is light-footed but unless you're willing to bury the throttle on a regular basis it'll never fulfill its truest potential. When you do reach that peak though, this car sings a song only Sirens can. History has taught us that the Rotary engine isn't particularly practical compared with conventional piston-powered lumps, but when you're driving this car the way it's meant to be driven, you don't care. You simply want to embrace this car for all that it is. Beautiful, powerful, nimble, analog, and deeply engaging. It's everything you've ever thought it might be and just a little bit more.