2021 Nissan Rogue Powertrain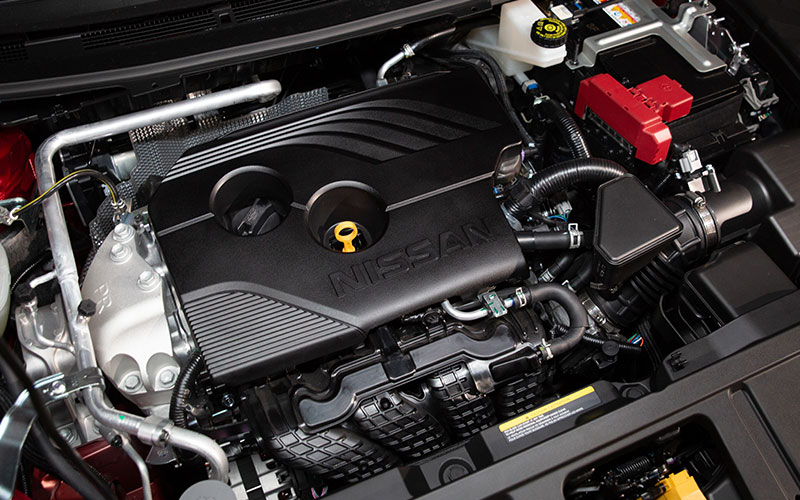 The Rogue crossover's heart is Nissan's new 2.5-liter DOHC 16-valve 4-cylinder. It pumps out the same 180HP at 6000 rpm and 181 lb-ft of torque at 3100 rpm in every trim. This power flows through a CVT transmission and into the front-wheels or optional $1400 AWD system. CVT transmissions continue to receive complaints about the odd noises and rubber band effect they have, but this updated transmission doesn't do a lousy job. The paddle shifters give you the impression you're driving a real automatic, and everything works well in most driving situations.
One of the nicer performance enhancements you'll find is behind the cup holders. It's an optional drive-mode button for all-wheel-drive that allows you to select between off-road, snow, auto, economy, and sport. Your selection determines throttle response and transmission shift points, among other things, and it's fun to play with.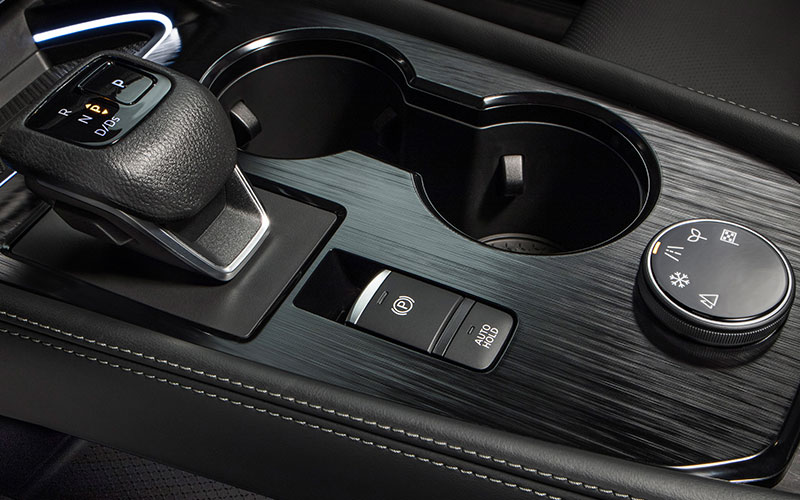 This tester left it in sport, which made the SUV feel more responsive. Downshifts are made more quickly, RPM's are held longer and kept higher, and the engine makes better use of its power. Gas mileage suffers, of course, but for spirited driving, passing, and getting on freeways, this will be your friend. Plus, you have the convenience of using paddle shifters while in drive mode for a quick pass or in full manual mode. Overall, the car is more responsive when shifting with the paddle shifters, and a little bit of your inner Formula 1 racer will come out. Sometimes you feel sporty and sometimes you want to mosey, so this is an excellent option.
However, you won't win any races. The Nissan Rogue is on the heavy side. At 180hp and 181 lb-ft of torque, it isn't exactly going to pin you to your seat in acceleration, as evidenced by the perfect condition 8.2 second run to 60. You can feel its 3400 pounds being huffed and puffed as you accelerate, but it's important to remember you're in an SUV. The engine does get louder in full-throttle applications, but this 4-cylinder is pleasing to hear. It's quiet, efficient, and doesn't draw attention to itself in everyday driving.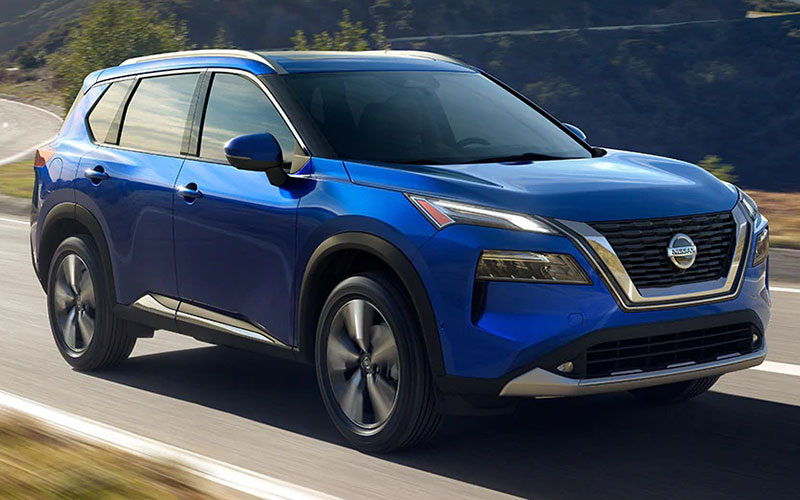 Although we love the acceleration, a vehicle's braking ability is just as important. The Rogue's ventilated discs are 11.7 inches in the front and 11.5 inches in the rear. Stopping hard from 60-0 is extremely quick and drama free. Tests put the distance at 114 feet, and that's what it feels like. To give you a comparison, the VW Atlas takes 139 feet to stop from 60mph, and Rogue competitors are in the 120 to 130 feet range. Nissan has done an excellent job with the brakes.
The 2020 Rogue steering felt disconnected from the road. So much so that you would have had more feel through a game controller steering wheel. In comparison, the 2021 Nissan Rogue's steering feels properly weighted, connected to the wheels, and even gives you road feel. We applaud whatever Nissan did to the Rogue's steering. It helps make this SUV more fun to drive.