The Final Dodge Dart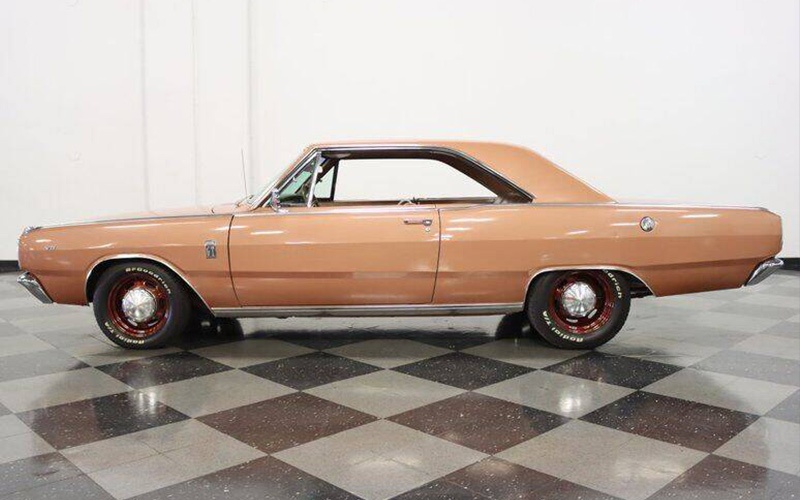 The fourth and final generation of Dodge's Dart began in 1967 with an all-new design, upgraded steering system, wider front track, and redesigned K-members that could handle larger engines. A new, dual-circuit brake system improved safety to go along with the latest federally required equipment like a collapsible steering column and additional dash padding. The station wagon was eliminated, though the 170 cubic inch slant-6 remained as the standard motor with a slight power bump. Base trim became simply the Dart while the 270 and GT models continued to sell successfully. So much so, the new Dart passed compact vehicle sales from fellow Detroit automakers Ford and GM.
A bevy of souped up V8 options showed up in 1968 lead by a 230-horse 5.2L V8 engine that replaced the 4.5L small block. The Commando was bumped by a 5.6L variant cranking out 275 horses and a new GTS model arrived with the option for a 6.3L big block. Then there was the absolutely wild Hemi Dart, which was effectively a factory-built dragster. Only 80 were made with a 7.0L Hemi V8 rated for 425 hp and 490 lb-ft of torque. Dodge noted their ability to do the quarter mile in 10 to 11 seconds at 130 mph while simultaneously insisting the little screamer was strictly for sanctioned drag racing.
Minor grille and trim updates were applied in 1969, but a more extensive refresh in 1970 helped the Dodge Dart more closely resemble the full-size Dodge lineup. The convertible was discontinued this year and the Swinger nameplate first appears on the 2-door hardtop as the most premium option with front disc brakes, a heavy-duty suspension, and bumblebee stripes. Also in 1970, the base 170 CID slant-6 was replaced by a 198 CID variant with the option to upgrade to 225 CID.
Dart Demon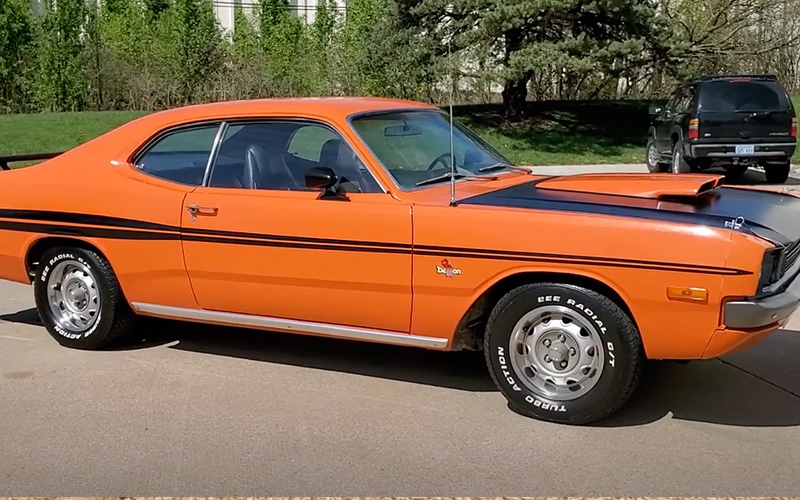 The following year, Dodge got a hold of Plymouth's Duster and performed classic American badge engineering to produce the Dodge Dart Demon. Sporting a cartoon devil holding a pitchfork, this predecessor to the modern Challenger Demon featured a blackout hood, 340 CID power plant, and 4-speed manual. By 1973, the Demon named was dropped in response to Christian groups' complaints about the name and devil character. Overall, the Dart Demon sold far fewer units that it's cousin Duster, which is reflected in current collector car values of this unique V8-powered variant.
Government Intervention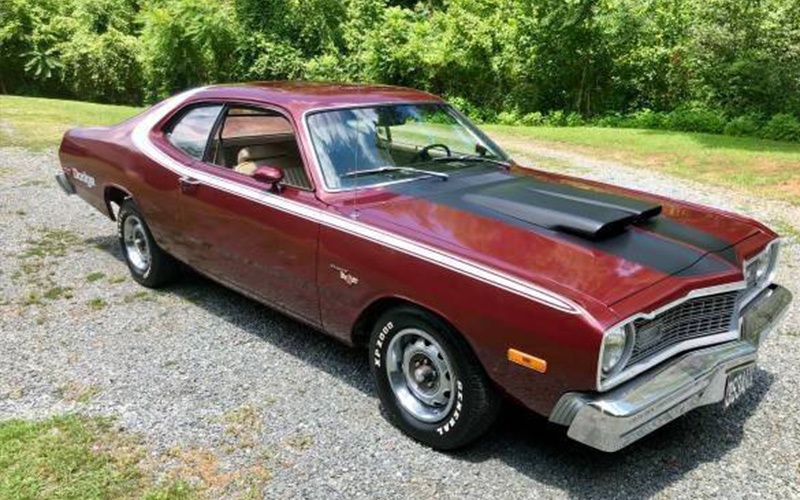 It was also in 1973 that the huge front bumpers instituted to comply with new federal safety regulations made their way to the Dart. Additional measures on this front included side-impact door beams and new emission control devices. A new, spool-type engine mount was put in use that limited engine roll to 3° and a "Quiet Cab" package brough extra sound deadening insulation and exhaust quieting measures. A quirky "Convertriple" option was also available this year that came with a folding rear seat offering ample storage and metal sunroof making it three-cars-in-one, a station wagon/convertible/compact according to the marketing department.
Federal regulations continued to evolve and required a large rear bumper be added to the Dart in 1974 to meet new impact standards along with a combined shoulder-lap safety belt. The theme continued in 1975 with catalytic converters added to certain models, a newly reinforced roof fitted on 2-door hardtops to meet crush requirements and an improved energy-absorbing steering column added across the lineup. At this point, the 225-ci slant-6 was the standard motor and the 360-ci V8 continued to be fitted on top-spec Dart Sport models.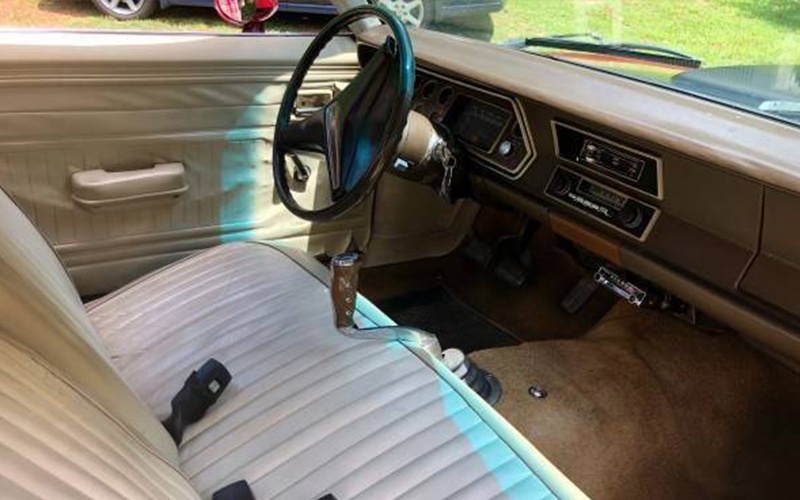 1976 marked the final year of the original Dodge Dart with little fanfare. Front disc brakes became standard equipment to meet more stringent US federal requirements, a new steering wheel design broke cover and a new, foot-operated parking brake was equipped. By spring of 1976, the Dart was gone, replaced by the Dodge Aspen.