We explore the innovative and awe-inspiring luxury features that make the new 2021 Rolls-Royce Ghost one of the best luxury cars in the world.
Defining "Wow Factor"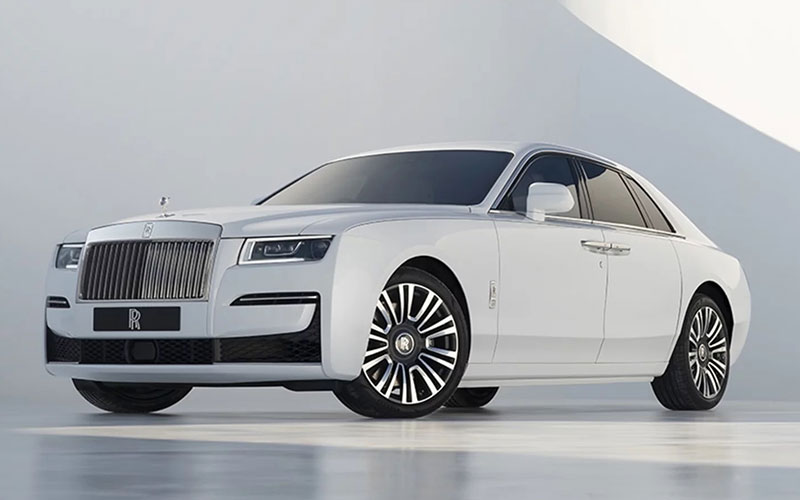 2021 Rolls Royce Ghost – press.rolls-roycemotorcars.com | Shop 2021 Rolls-Royce Ghost on Carsforsale.com
In case you missed it, the Rolls-Royce Ghost got a major overhaul last year for the 2021 model. Gone are the BMW 7 Series underpinnings. In their place Rolls-Royce has shifted their entry-level uber-luxury sedan to their own, company specific platform (shared with the larger Phantom and the Cullinan SUV). According to the famed coachbuilder, the only holdovers were the Spirit of Ecstasy hood ornament and the signature umbrellas.
Visually, the new Ghost is stunning while avoiding the gaudiness (garishness?) of sportier luxury options (I'm looking, snobbishly, at you Lamborghini Urus). The clean, reserved look of the Ghost neatly articulates the company's description of the design philosophy behind the Ghost, which is "post opulence" in their parlance. And yet, the Rolls-Royce Ghost by any objective measure is still plenty darn opulent. In fact, so much so we thought the best way to understand this exceptional automobile was to explore all its amazing luxury features.
Sure, it's got massaging rear seats and a quiet interior, but that's all par for the luxury course. But the features below are what makes a Rolls a Rolls-Royce.