2023 Tesla Model S

Powertrain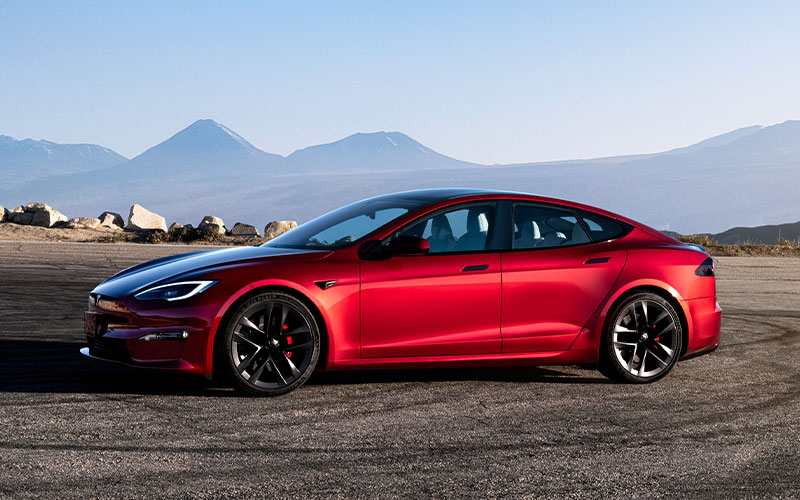 The Model S was perhaps the very first four-door electric vehicle to prove that speed could still be on the menu. The 2023 version continues that trend with two offerings that are both sincerely quick and that's probably an understatement.
The base Model S comes with two motors and all-wheel drive. It develops some 670 horsepower and accelerates from 0-60 mph in just 3.1 seconds. That's just .2 seconds slower than a base Chevrolet Corvette.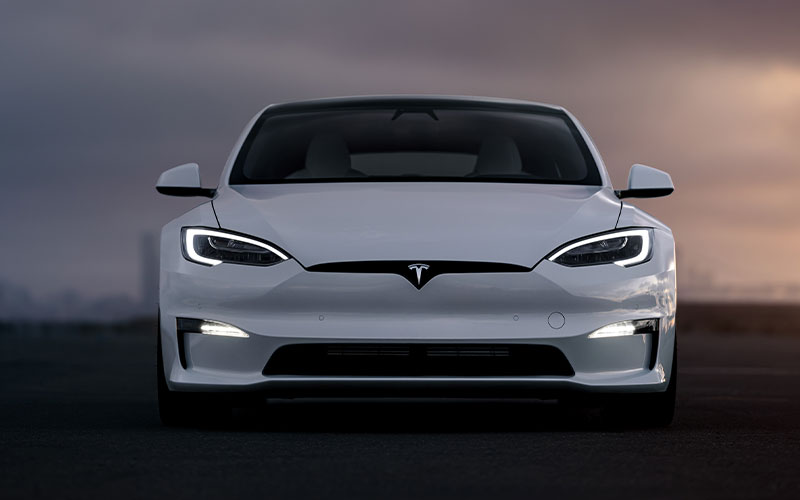 Tesla also sells the Model S Plaid with three motors and an upgraded battery pack. It develops no less than 1,020 horsepower and some 1,050 lb-ft of torque. On a prepped surface it'll do 0-60 mph in 1.9 seconds so long as you delete the first foot of rollout.
That makes it quicker than any other American car on sale right now. In fact, the only production car you can buy that's quicker in a straight line is the Rimac Nevera with a price tag in the seven-figure range. All of that being said, it's worth noting that the Model S feels great to drive in almost every situation.
It's not particularly nimble given its weight but it's still predictable and easy to drive passionately. The one big drawback is that it could use much larger stock brakes. The base ones can get overworked quickly.