2022 Toyota Corolla Cross Powertrain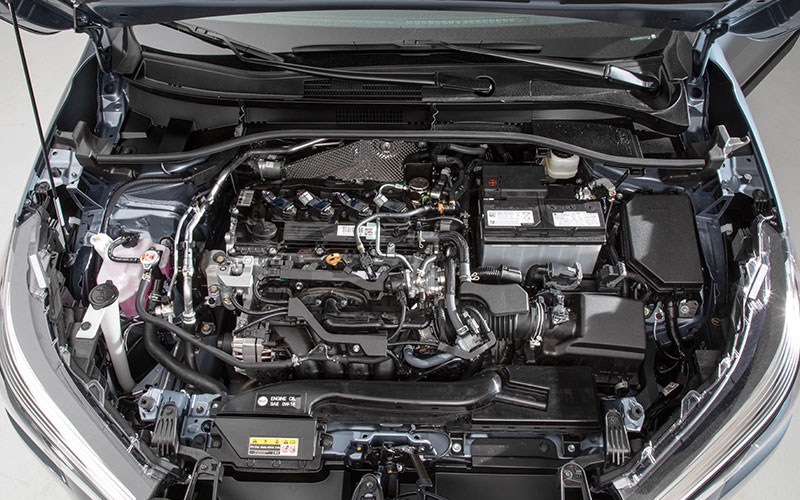 Regardless of which trim we talk about, the Corolla Cross comes with a 2.0L 4-cylinder engine producing 169 hp and 150 lb-ft of torque. It's paired with a continuously variable automatic transmission (CVT). A hybrid powertrain option is supposed to be coming in 2023, but, for now, it's just the one option. Front-wheel drive is standard with the Corolla Cross, but all-wheel drive is available for an additional $1300.
The powertrain puts on an OK performance, but it's not dynamic. It's a little pokey. It's not a dealbreaker, but the Corolla Cross just doesn't accelerate in a big way. Now, that's OK if it's not being used for constant highway or interstate driving. Then it will get the job done, but it could stand to have a little more oomph to it. Maybe the hybrid powertrain that is in the works for the 2023 Toyota Corolla Cross will be more refined with a little more power to it.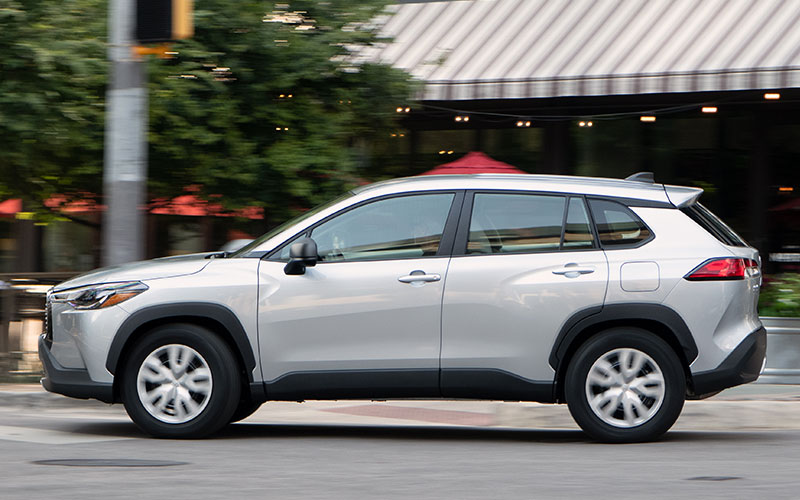 The Corolla Cross can tow up to 1,500 pounds, so it'll handle a personal watercraft being taken out to the lake. Or a small trailer for work purposes. It could feel like a bit of a struggle, but, again, it should get the job done.
When it comes to handling, the 2022 Toyota Corolla Cross does well. There's good grip around curves. It's a smooth ride, taking on bumps without passengers feeling the brunt of them.