How Airbags Have Gotten Better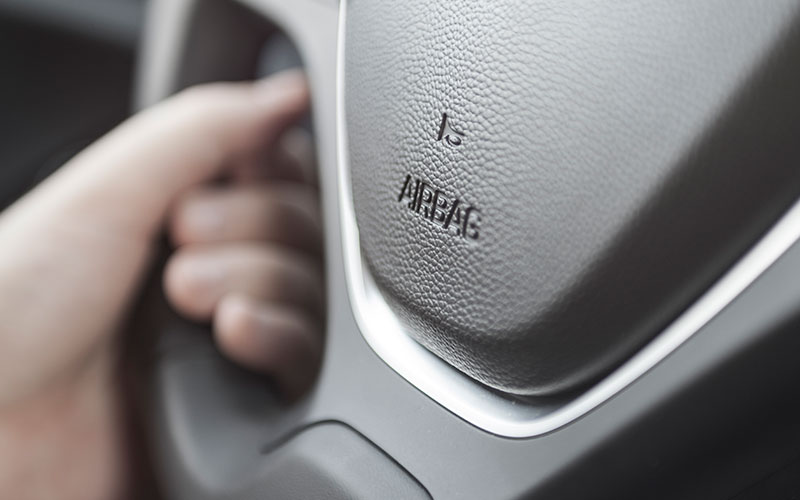 Modern, advanced airbags have implemented algorithms to adjust triggering based on crash circumstances. Taking into account factors like occupant weight and posture, seatbelt use, and distance from the airbag, they can modify how the deployment happens. Multi-stage inflators can deploy less forcefully in moderate crashes versus very severe impacts. These adaptive airbag systems can also adjust the pressure within the airbag to increase or reduce the force exerted on passengers.
Standard front airbags are located within the steering wheel and behind the passenger side dashboard. These areas operate like doors, designed to tear open under the force of the airbag being inflated very rapidly. These are intended to restrain occupants in the event of a frontal or head-on collision. Of course, accidents can happen from any side of the car at a variety of angles. So, airbags have evolved to provide a broader safety net.
While not required equipment, side curtain airbags have become more commonplace. Typically, they are mounted up high and run the length of the front and back door. Upon deployment, they create one long inflated curtain. The idea is to protect passengers' heads from hitting the vehicle pillar during a side or angled, overlap impact. Side torso airbags may also be used to specifically protect the pelvic and lower abdomen region of occupants.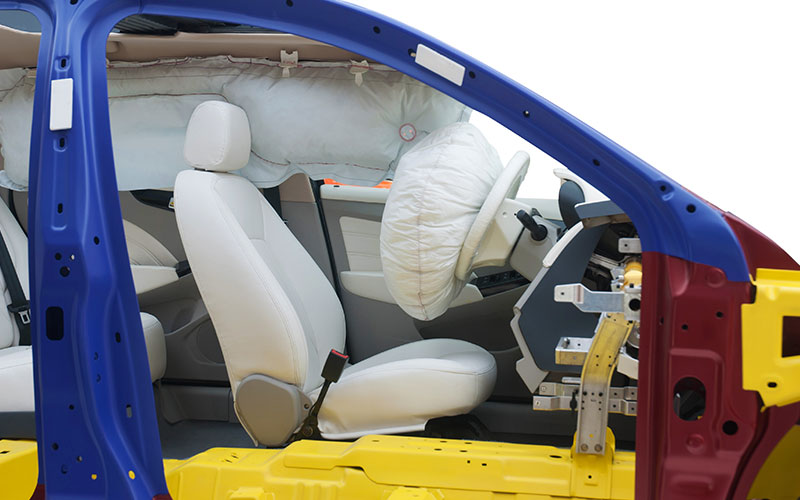 A variation of the curtain style is a rollover curtain airbag. If the vehicle rolls, this type of airbag will cover a larger percentage of the windows and remain inflated longer. Intended to keep occupant heads cushioned, rollover airbags also serve to prevent ejection from the vehicle. SUVs and pickups are more likely to have these as their higher center of gravity makes them more prone to rolling during a crash.
Seat belt airbags, which reside within the belt, are designed to distribute force across the bag and avoid rib cage or chest injuries. For compact cars, a rear shield airbag can be used to inflate across the back and protect occupants' heads in the event they are rear-ended. Volvo offers an exterior, pedestrian focused airbag. When deployed, hard areas like the A-pillars and hood edges are covered by airbags to limit the severity of injuries in pedestrian accidents.