How often should you change your oil?
Neglecting regular oil changes over long periods of time can lead to damaged engine components. The old recommended interval between oil changes was 3 months or 3,000 miles, but times have changed and so has oil. With the emergence of synthetic options and special additives, oil has increased its longevity allowing oil changes in the vicinity of 5,000 to 7,500, depending on brand specifications. Going even further is full-synthetic oil. Vehicles running full-synthetic are capable of going 15,000 miles before needing to be serviced.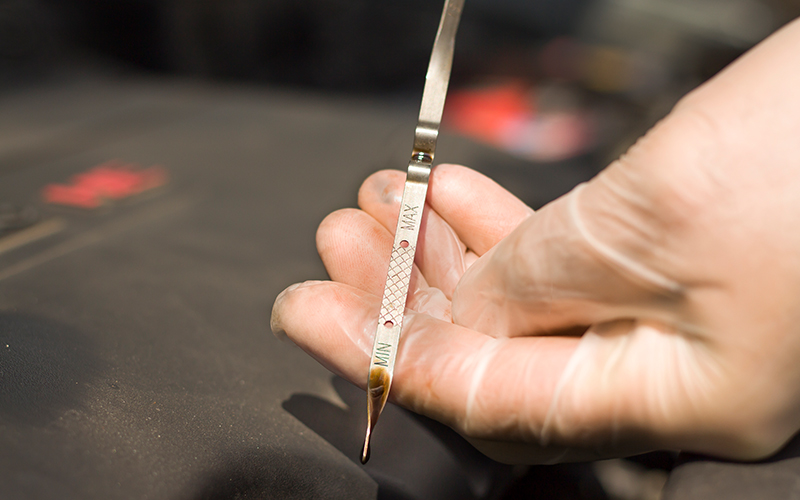 One way to check if you need an oil change is to pull out your dipstick and check if your oil looks gritty and dark. Also, listen to your engine, if it's running louder than normal, this means there are moving components rubbing together due to poor lubrication. If your car is newer, you may have a built-in oil sensor that will alert you when it is in need of an oil change. This sensor typically goes off earlier than the recommended miles but serves as a warranted reminder in the upkeep of your vehicle.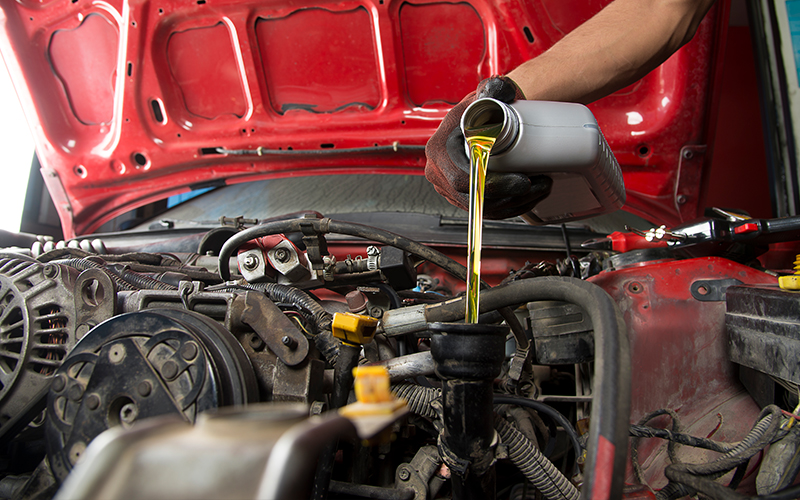 You also will want to look at changing your oil according to seasons if you're not running synthetic. Conventional oil has different viscosities to handle different temperatures better. For example, 5W-30 is thinner for winter while 20W-30 is thicker and runs better for summer. This again is helped by multi-grade or multi-viscosity oils as they have special additives to help the oil flow thin at low temperatures and thicker at warmer temperatures. Be sure to read more about oil in our How to Change Your Oil Made Simple article!