How Often Will I Need Brake Pads?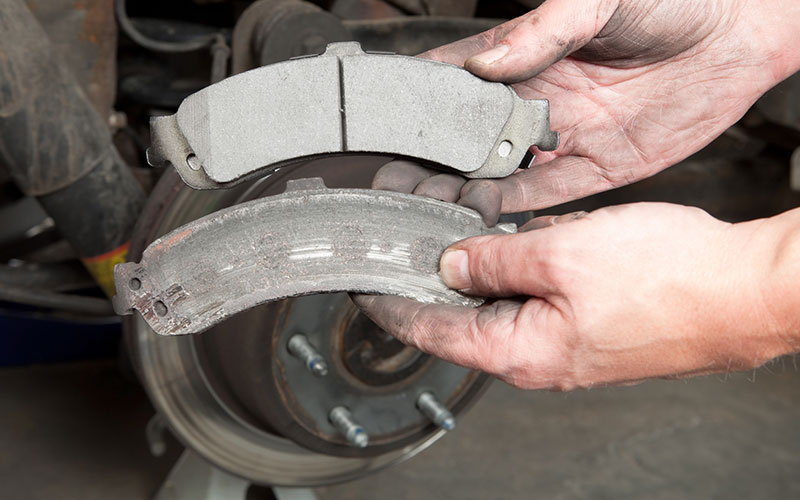 Brake pads wear down just like tires or oil. To that end, they'll need to be changed somewhat regularly but they can last multiple years based on a number of factors. Those factors include how much you use them, what material they're made from, and the condition of your brake rotors.
The best practice is to check them a few times each year to determine how thick they are. Some cars come with brake pad sensors that will alert you when it's time to change them out.
Once a brake pad is less than 4mm thick it's recommended for replacement at most automotive repair shops. Keep an ear out for the sound of squealing or squeaking too. That can be an early indicator that there's very little life left in your brake pad.
The sound of metal on metal comes after that and indicates that the rotor might be toast too. Don't let it get that far because pads and rotors are an expensive fix. If you hear a squeal, get your brakes checked.
Just like in the case of oil changes, if you happen to track your car at all you might need to check brake pads more often. You can even upgrade them to aftermarket brake kits should you so desire.