Getting Rolling In a Car With a Stick Shift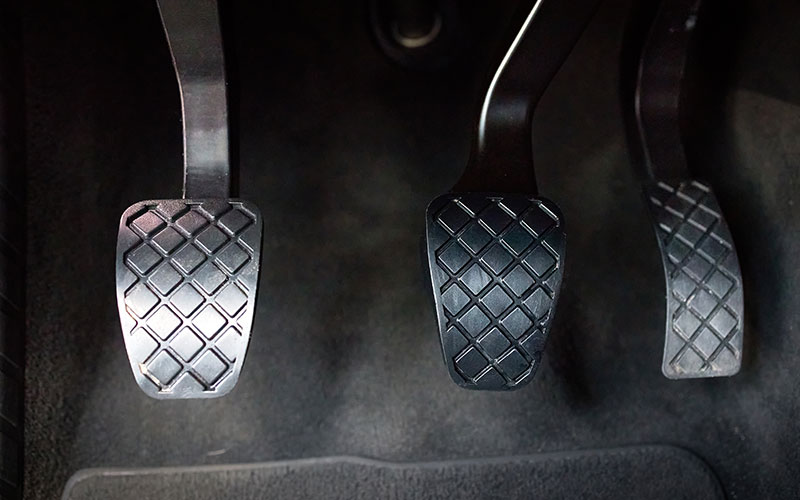 Practicing on a flat surface with someone who can drive a manual transmission is the best way to start learning yourself. Before starting the car, get familiar with the gear pattern. Try to memorize where each gear position is without having to look at it. Doing so will increase your ability to change gears on the real road without having to look down. Get comfortable putting the gear shift into neutral too because you'll use that position often.
Now take a little time to get a feeling for the resistance that the clutch pedal provides. Using a manual transmission skillfully requires subtle manipulation of the clutch pedal so understanding where the mid-way point is, how forcefully the pedal pushes back against your foot, and where it bottoms out will be key to smooth driving.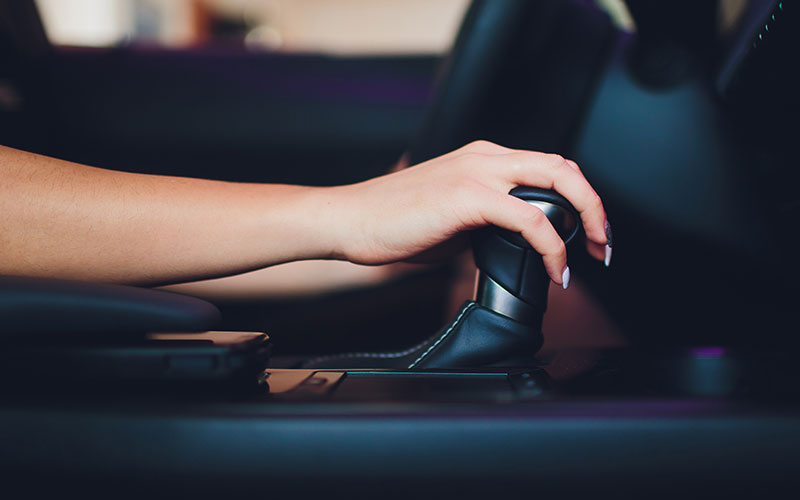 To start the drive make sure that the car is in neutral. Most modern vehicles require the clutch pedal to be fully depressed before they'll start. Push the brake pedal in fully with your right foot. Turn on the ignition. Here's another good chance to use the clutch pedal a few times just to see how it feels once the car is on. It's also a good time to practice on the accelerator by finding out how much pressure will get it to rev up. Most cars can set off from a stop with about 2,000 to 3,000-RPM.
When you're ready to go push the clutch in completely and put the car in first gear. Take your right foot off of the brake and very gently release the clutch pedal as you put increasing pressure on the accelerator. When you stall the car just remember that you'll need to add more pressure to the accelerator next time. If the car sprints away from the stop or bucks quite hard you might be feeding in too much accelerator. It's also possible that you need to release pressure from the clutch more smoothly.