Pick Your Cleaning Solution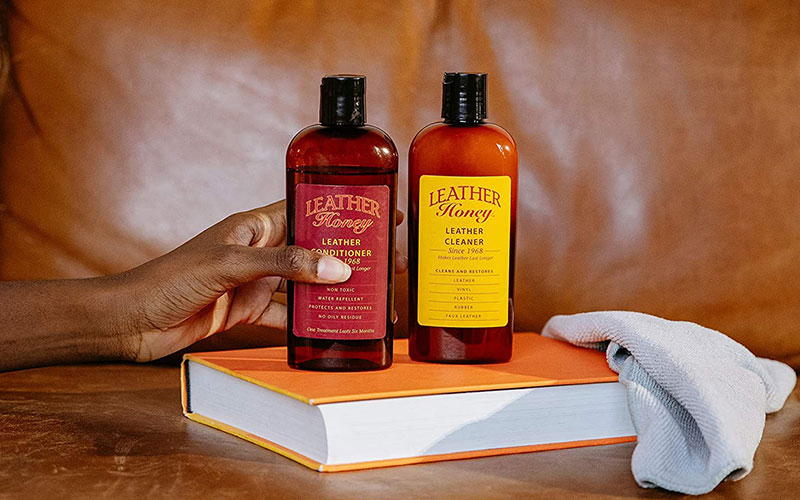 First things first. Before getting to the cleaning, supplies are needed. Number one on that list is a cleaning solution. Some people make their own solutions using warm water and a variety of other options, including: vinegar, dishwashing soap, or olive oil. Other people suggest toothpaste, lemon juice, nail polish remover, or baking soda to remove specific stains.
I've always used a commercial cleaner. When buying a cleaner (or making any other kind of purchase these days), it's important to look at the reviews, ask friends or coworkers what they use, and compare prices. That old saying, 'you get what you pay for,' can sometimes be true, so springing for the higher quality solution can result in leather upholstery with a little more luster.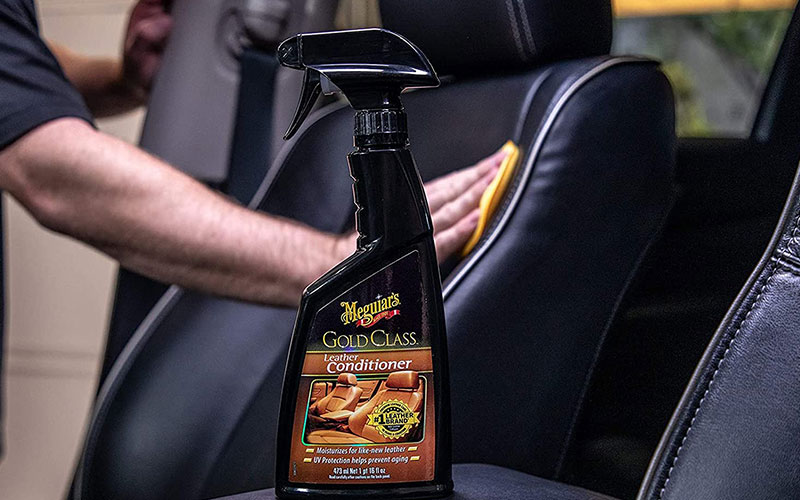 Whether making a solution or buying one, avoiding non-toxic ingredients, ammonia, and bleach is important. Those things can discolor and damage leather.
There are any number of cleaning products available to purchase for a little bit of leather seat care. Leather Honey is a brand that has received a lot of positive reviews. It has a 4.5 star rating with over 13,700 on Amazon. This one costs about $17 for an 8 oz. bottle. A combined cleaner and conditioner pack from the Chemical Guys runs about $20 on Amazon. Meguiar's is on the cheaper end, with a 16 oz. bottle selling for just under $7. Meguiar's has a Gold Class option as well, which goes for $12.46. An Armor All spray is probably the lowest you'll find at $5.79 for 16 oz. on Amazon.