Fall is coming, but that doesn't mean camping has to come to an end. Car camping is the new fall trend.
The air is getting chillier and tent camping isn't what it used to be. A brisk evening in the great outdoors can be relaxing but come morning you may find yourself stuck inside your sleeping bag until the sun warms up the day.
But camping doesn't have to lead to frozen toes and a sniffly nose! Car camping is an option that many want to explore, but don't know how to make it happen comfortably and affordably.
In this guide, we're going through all the best cars for car camping, as well as some tips and tricks to make camping in a small space easier and fun!
Best Cars for Car Camping
You can camp in almost any car, but should you? These are the best cars for camping.
Nissan Xterra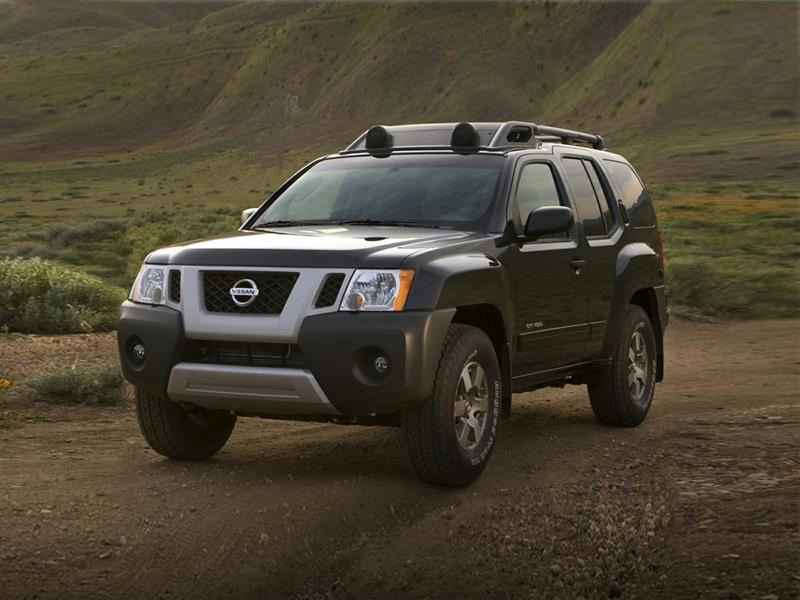 Though you won't find any Nissan Xterras brand new, this vehicle offers car campers ample room for sleeping, but also unique storage compartments for storing snacks and headlamps in bungee type pockets near the backend. The backseats lay completely flat which offers the perfect space for building out a bed with under-bed storage. And you'll still have plenty of headroom!
Land Rover Discovery II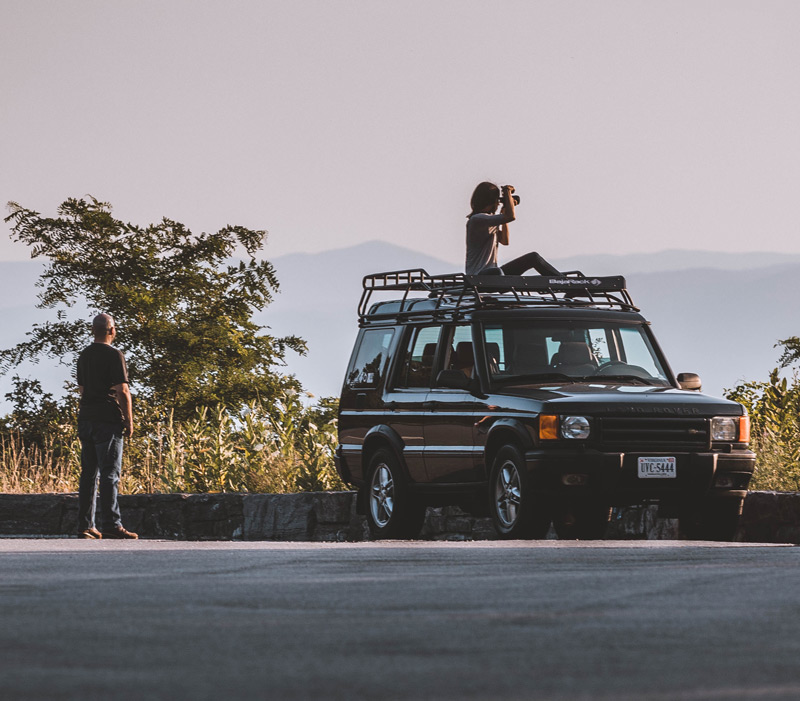 Though Land Rovers may seem overpriced, the Discovery II models are priced just right for a camping vehicle. With tons of space inside and out to customize, this decently priced overlanding vehicle makes a great camping partner if you want to carry gear and spread out at night.
Practically Any Subaru SUV or Crossover
Subaru is known for adventure and car camping in a Subbie is always a good time. The Subaru Outback, Crosstrek, and Ascent are all great contenders for camping for one or two people, and possibly a dog. Here's the breakdown on each to see what Subaru is best for your camping needs.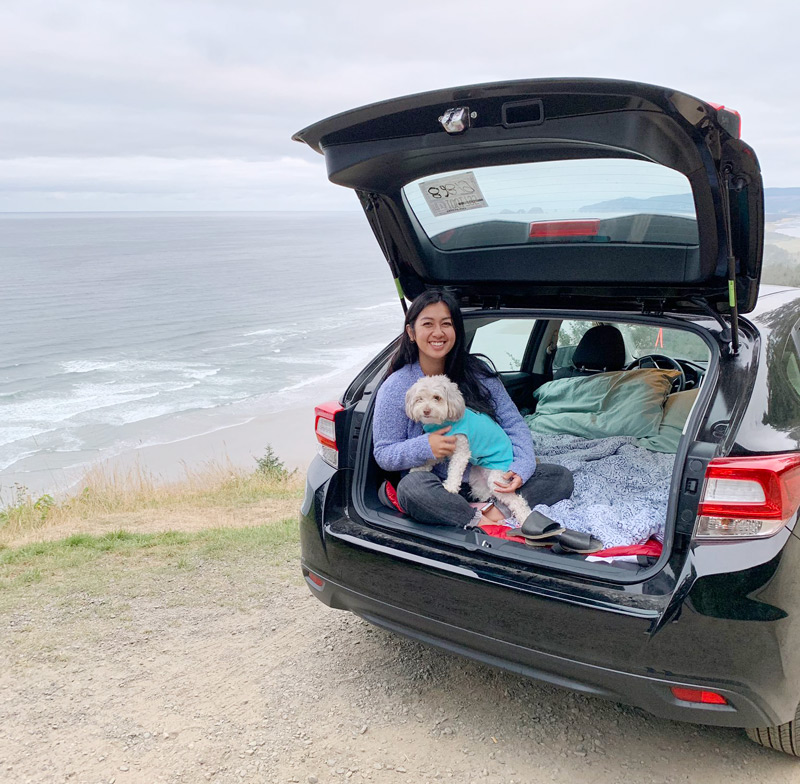 Subaru Crosstrek
The Subaru Crosstrek is an excellent choice for those wanting a more affordably priced camping car. The Crosstrek, though it is smaller than its other family members, still offers enough room for two people to sleep comfortably side by side. It has a light towing capacity of 1,500 lbs., so it may not be your first pick if you plan to tow any heavy equipment.
Subaru Outback
The Subaru Outback is going through a complete redesign in 2020, but it's still the Outback we know and love. With a roomy cabin for snoozing and hiding out from the rain, you can curl up in the Outback and stretch your toes just a bit. The Outback is one of the classic off-road Subbies and has superior off-roading capabilities than the Crosstrek. The Outback is perfect for one or two people and possibly a furry friend, too!
Subaru Ascent
The biggest of the Subbie family is the Ascent. This SUV offers passenger space for the whole family and gear. It can tow up to 5,000 lbs. for bikes or ATVs and its roof rack was designed for rooftop tent camping, too. The Ascent is a great family camping car as you can fit two people inside and even more with a rooftop tent.
And while the options for car camping are endless, we're going to dive into some tips and tricks to help you get your car camper set up in no time.
What to Do Before You Car Camp
But wait! You can't camp in your car unless you're prepared, just like you can't camp without a tent and sleeping bag. Prepping your car for camping can be as simple as you want it to be or slightly complex.
1. Figure Out What You Need.
Camping in your car gives you a lot of flexibility, but you may need to sacrifice some gear if you don't have a ton of space. You'll most definitely want a pillow and sleeping bag. If you want to get a little more luxurious, grab a sleeping pad and some twinkly lights. You'll also want to have a good place to store food, water, flashlights, etc., to sustain you from dawn to dusk.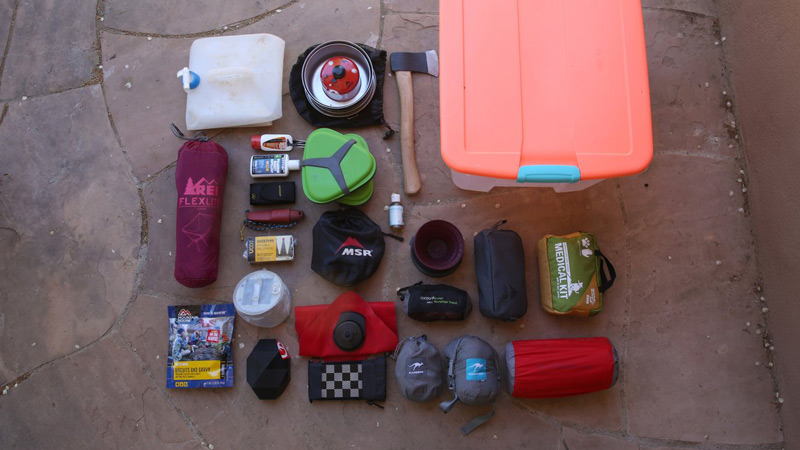 The best way to figure out exactly what you need is to make a camping list of what you usually take and pare down enough to make it easy for you, your camp mate, and your gear to live comfortably in between four wheels.
2. Break Out the Toolbox.
If there are things you can't live without, you may want to get out your toolbox (and keep one handy!). Making a platform for a camping bed that allows for under-bed storage can be helpful if you need to bring gear to conquer your next adventure. You may find that you need to install a roof rack for gear or find that you want a built-in stovetop for outdoor cooking.
3. Organize Your Camp Car.
Once you figure out what gear you need, you may have a better idea of what layout you want when car camping. Building storage or boxing up relevant items inside your vehicle can be handy when you are fumbling around in your vehicle at night beneath the Milky Way with just a headlamp.
Here are some examples of what other car campers built for themselves to make life on the road organized and easy.
Best Outfitted Rigs for Car Camping
Here are some examples of what other car campers built for themselves to make life on the road organized and easy.
Hotel Prius

Car camping may be trendy, but it doesn't have to be pretty. Look at Hotel Prius for a prime example. With box storage, curtains for privacy, and a little bit of wiggle room on the sleeping pad, you have the perfect place to crash for the night.
Tacoma Storage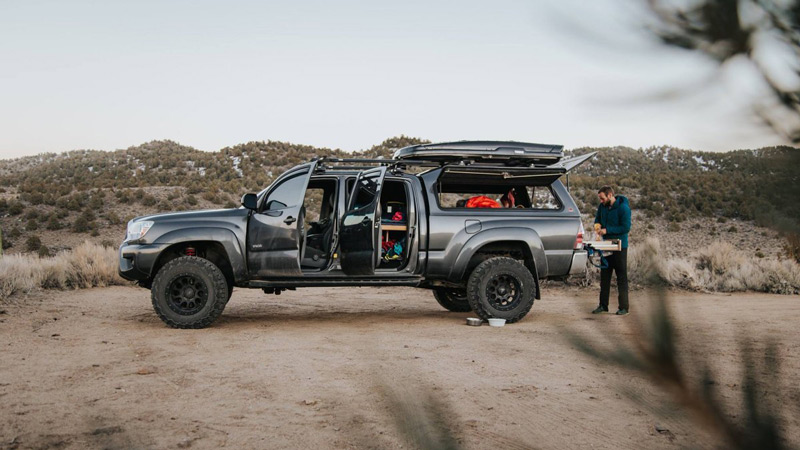 Although you'll do all your camping in the bed of the truck or inside a rooftop tent, the Toyota Tacoma's backseat gives you ample room to stow away items that you need access to without all the hassle.
Honda Element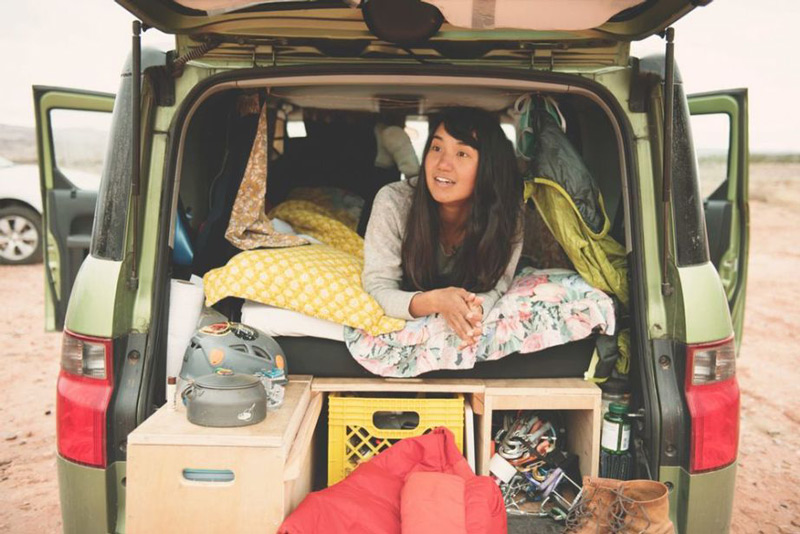 For a boxier style vehicle, take some notes from this Honda Element. Inside you can fit a bed for two people, under-bed storage, and a pull-out kitchen. They even included a few hooks to hang up gear inside, too.
Subaru Outback / Forester Outfitter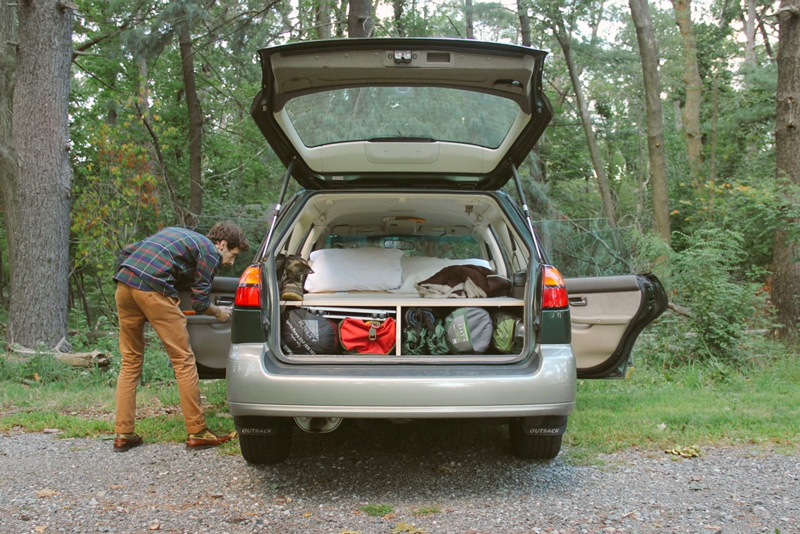 We mentioned Subaru earlier as one of the top car camping vehicles and it's true! This build-out is pretty simple with a few under-bed storage compartments and a low bed platform to make getting up in the morning easy!
Get Out There
Car camping can be tricky if you're going with more than one person, but it's well worth it when Fall breezes overtake the outdoors. Here are a few tips to make every car camping experience a good one.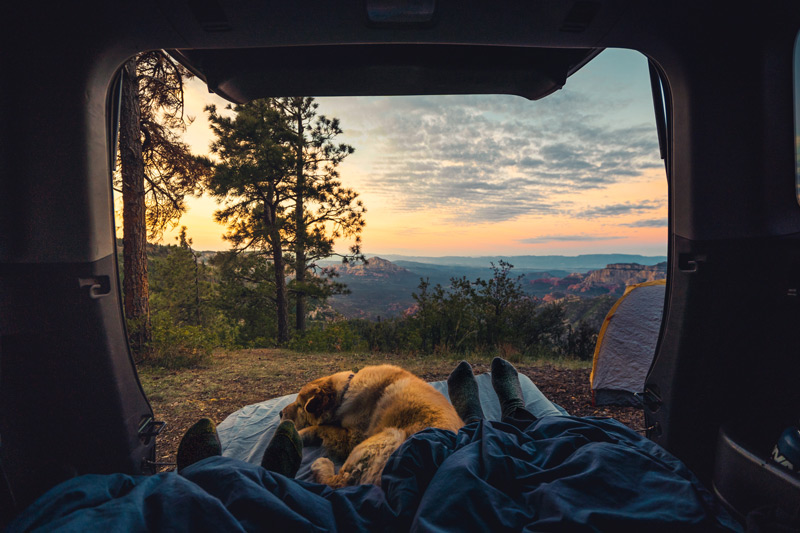 1. Stay Flexible
Just like any other camping trip, things can go wrong and most likely will go wrong at some point. Tents do need maintenance occasionally, but car camping requires some flexibility and patience if you come across a problem. Flexibility to replace a flat tire or locate another campsite due to road or weather conditions is a must.
2. Practice Makes Perfect
Many RVers will tell you to make a test run with your rig before making your way into the outback.
A practice run is a good idea if you want to know what you love and what you don't about your car camping setup.
3. Expect a 100,000 Million Star Accommodation
Car camping gives you all the benefits of tent camping but also allows you to get a new perspective on the world around you. Shimmy up in a rooftop tent or lay on the hood of your car to get a panoramic view of the stars, sunsets, mountains, and deserts.
4. Take the Road Less Traveled
Camping in your car allows you to go further than ever before. You don't have to hike in on two feet to get the best views. You can drive there. Pursuing the backcountry in your vehicle can help you discover secluded places you never would have visited on your own. Whether you're looking for quiet time or are after the best sunset, you can take in the scenic views from the comfort of your car without the foot ache.
All Aboard!
Car camping is just another way to make the outdoor season last a little longer. With four wheels, a tank full of gas, and a lot of adventure, you can find yourself lost, and found, pretty much anywhere.
Would you ever car camp? And if you have car camped, tell us how it worked out for you! Let us know in the comments below!