1964-1965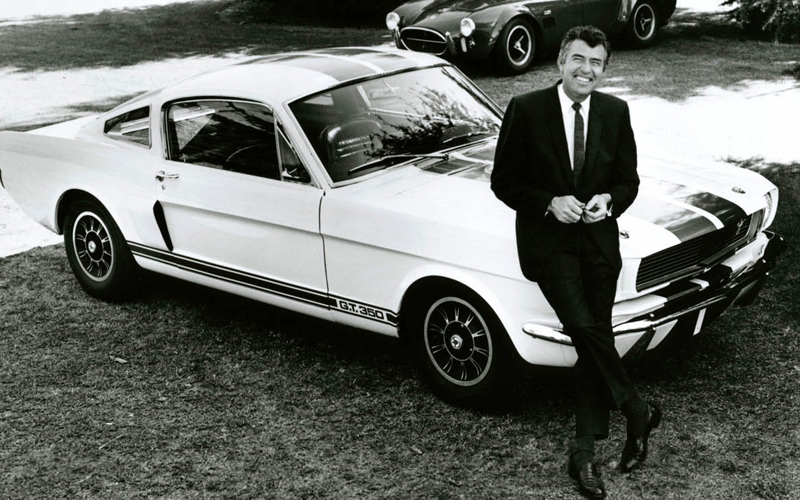 Carroll next to the Ford Mustang Shelby GT350 – shelby.com | Shop Ford Shelby GT350 on Carsforsale.com
Shelby American took delivery of its first Mustang just a few months after the car's debut at the New York World's Fair. The first task was to develop the street model of the Shelby Mustang GT350, of which 100 needed to be produced to qualify for racing.
Ford shipped to Shelby's facility the first 110 partially-completed Mustang fastbacks for conversion. The cars were equipped with a solid-lifter 289 CID V8, a T10 four-speed transmission, and a Detroit Locker differential. All 110 were Wimbledon white on the outside, all black on the inside. Shelby would add the famous blue stripes at his shop.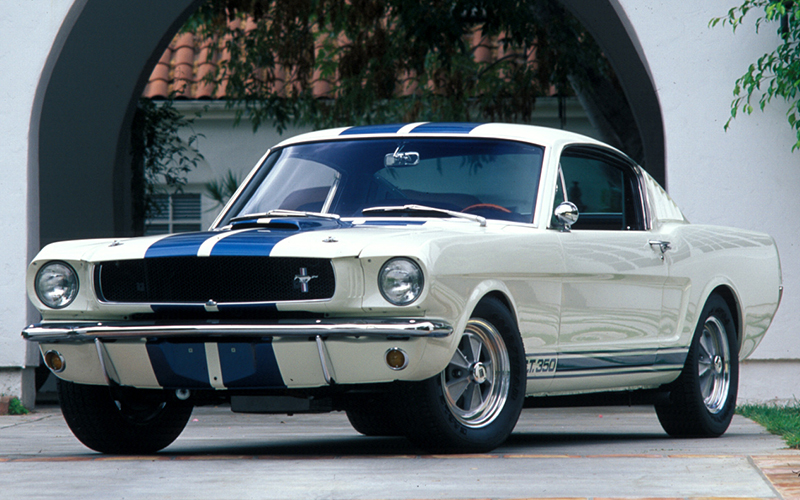 Those cars were enhanced with high-performance intake and exhaust modifications along with brakes from a larger Ford model. Other modifications included a steering quickener, traction bars, modified front suspension, and some interior upgrades.
Work then commenced on the GT350R race version. These were stripped down as much as possible; there was no back seat or radio (which you couldn't have heard anyway with the side exhaust pipes under the door).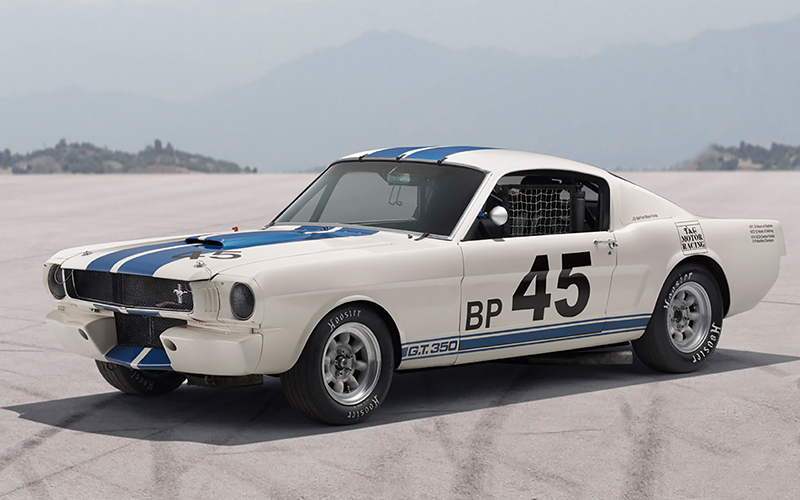 The prime focus was on upgrading the engine, as so many chassis parts were the same as the GT350. The GT350R models rolled out with lightweight body panels and glass replaced by Plexi, while a roll bar dominated the interior and a 34-gallon fuel tank took up much of the trunk.
In its first race, Valentine's Day 1965, the GT350R took top honors in the Sports Car Club of America (SCCA) B production class, ending the season as national champions. The legend of the Shelby Mustang had begun. What followed over the next 55 years is a series of Shelby Mustangs that epitomized what a domestic performance car should be.