The car you drive might say more about where you're from that you think. These are the most popular cars in each of the 50 states.
Where Stereotypes Meet Statistics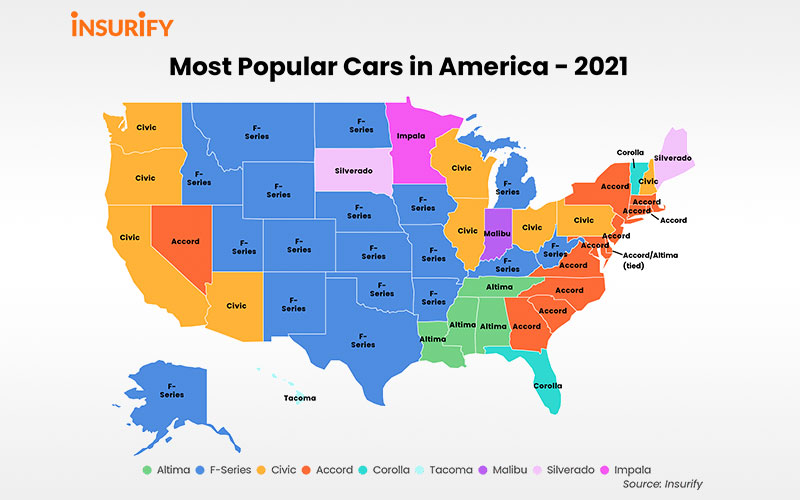 It turns out your vehicle preference is as much cultural and geographical as it is personal. When you look at what vehicles sell the best by state and region certain patterns present themselves. But correlation does not equal causation and not all patterns carry a higher meaning. Just take the anomalous popularity of the Chevrolet Silverado in South Dakota. In a sea of mid-western states where the F-150 predominates, the contrarians in South Dakota have a slight preference for the Silverado. Why? The answers remain in the realm of speculation.
What we do know, thanks to the researchers at Insurify, is that a vehicle's popularity does indeed vary by region. Insurify's data, compiled from newly registered cars applying for insurance, doesn't just reflect the current automotive flavor of the month. Since the average age of a used car is 12 years, their data reflects the best-selling models in any given state going back a decade or more.
Conspicuously absent are all the SUVs and crossovers that have been steadily on the rise over the last decade. The perennially best-selling sedan, the Toyota Camry, doesn't make the list while best-selling crossovers like the Toyota RAV4 and Honda CR-V are also absent. But it's a good bet that in another 10-years' time, the nationwide shift toward SUVs will be represented in the data.