The Different Gymkhana Motorsports
So, Gymkhana has seen popularity with the likes of Ken Block and now Travis Pastrana, but how can we get our fix with the down time between Hoonigan videos? Well, thankfully, there's plenty of sanctioned events all around the world that follow the original parking lot Gymkhana style, put their own spin on Gymkhana, and an all-new motorsport series that debuted at Goodwood's SpeedWeek. Here's a couple options for you to look up and watch or possibly even compete in yourself!
Gymkhana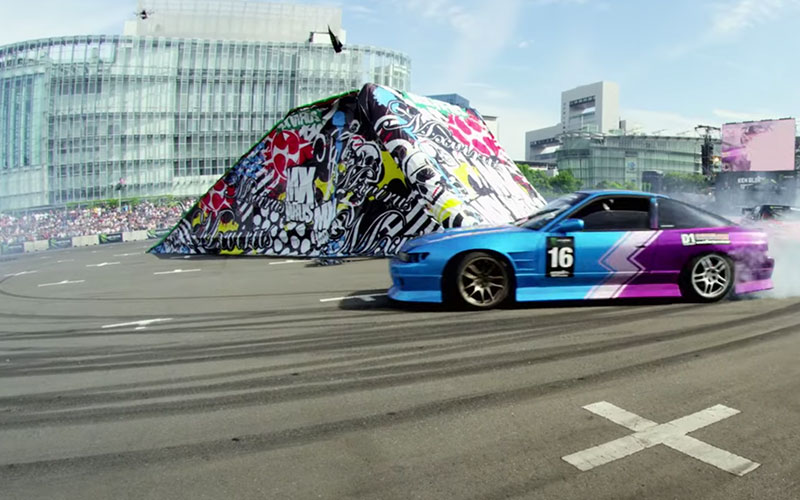 The original Japanese Gymkhana is still going strong. These contests still take place on asphalt in parking lots or other wide-open slabs and the participants navigate their cars through a series of cones. Drivers must take a specific course through the cones and set the fastest time out of 2 rounds. Hitting cones results in a penalty and deviating from the specific course direction can lead to disqualification. The Japanese Gymkhana courses can remain the same for the entire year rather than change every event like the other motorsports listed below. So, finding the right line in these events can prove worthy for a while.
Motorkhana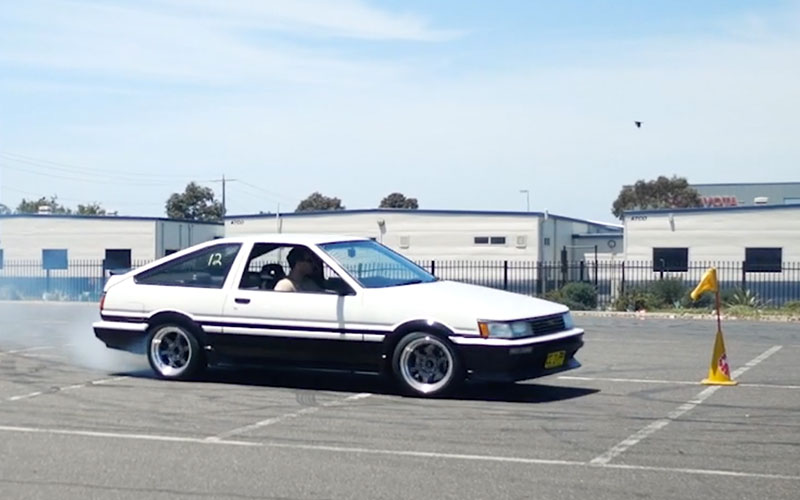 Motorkhana is the popularized version of Gymkhana that takes place in Australia. These Motorkhana courses take place on both asphalt, dirt, and sand. Plus, they aren't just relegated to everyday cars. Some drivers take a basic Honda Civic one week for a parking lot course then go on to use a specialized buggy through a dirt course the next week. A big part of Motorkhana is not only the ability to drift and carve a path to the end in a timely manner, but being able to drive in reverse for portions of the course as well as park precisely in a specified end spot.
Autotesting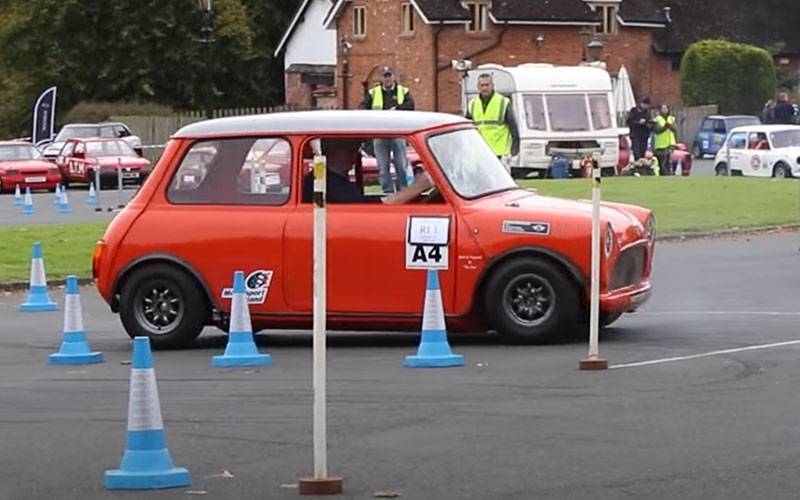 Autotesting is Britain's very own take on the Gymkhana sport. Their courses all primarily take place on asphalt, but have been known to take place in grass to ease the degradation of the competitors' transmissions and tires. Autotesting courses are also known for being much tighter in size and design than other Gymkhana series. The courses for Autotesting, much like Motorkhana, also incorporate parking the vehicle at the end of the course, but typically inside of a physical garage rather than just a series of cones. These tighter courses encourage drivers to choose smaller, more specialized cars like Mini Coopers and kit cars like the Tiger Avon.
Autocross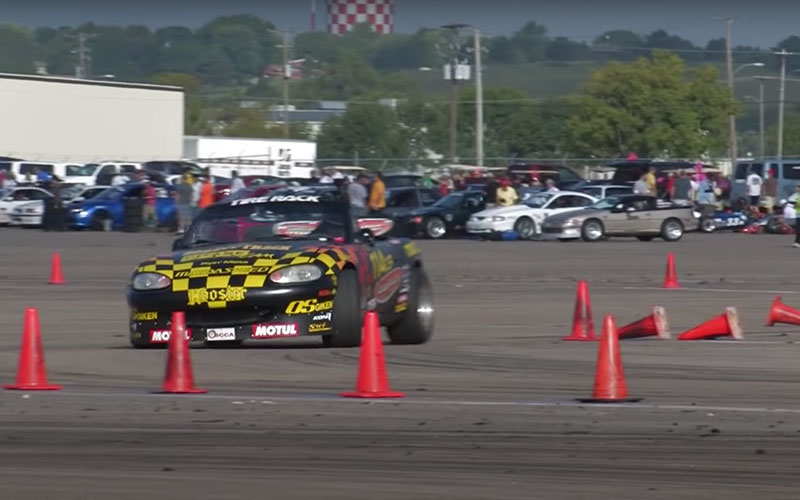 Autocross (also known as Autoslalom, Autosolo, and Autokhana) takes place in parking lots or airfields and is more straightforward than the prior Gymkhana motorsports. These courses don't require the use of specific spins, reversing, or parking. Instead, Autocross is an A to B course in which drivers must make the fastest time through some slaloms and around some hairpin turns marked by chalk and cones. While the other Gymkhana motorsport events rarely exceed 40 mph, Autocross drivers typically exceed 60 mph trying to get the fastest time. Plus, while Japanese Gymkhana can have the same course all year round, Autocross has a new course almost every single event.
Rallycross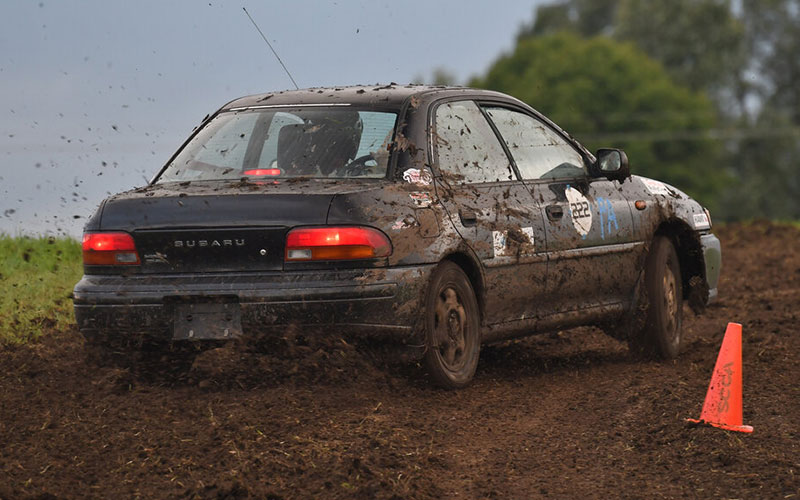 Rallycross (also known as Rally X) is basically Autocross on dirt. As its name implies, Rallycross derives itself from Rally motorsports, but Rallycross is a lone course rather than the multiple stages found in Rally. The competition takes place on a mix of different terrains like dirt roads, off-road, and sometimes pavement. There are Rallycross events, like the ones in Europe, that have multiple cars all at one time racing, but for local events in the states you'll be driving solo through the turns trying to get the best time. These are a great place to start and learn if you're interested in working your way up in the Rally racing scene since you can just take something like a stock Subaru Forester and start racing.
Driftkhana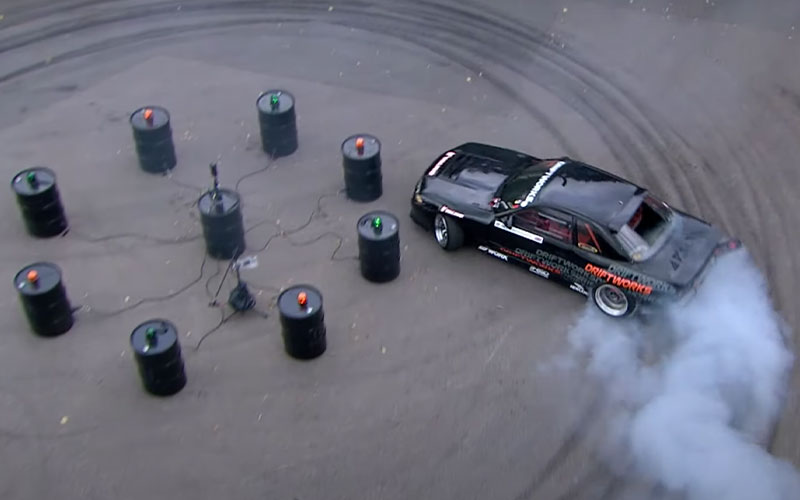 The newest (and probably my favorite) Gymkhana motorsport just debuted in 2020 at the Goodwood Speedweek. Driftkhana is a highly technological take on the sport of Gymkhana that pitted Formula Drift stars against Rally stars. Competitors had to hit specific points along a planned course by hitting multiple sensors that measured the number of rotations around pins, the distance away from the wall during drifts, and the time it took to complete specific tasks. Needless to say, the varying talent from multiple motorsports performing precision maneuvers made for a good show. We witnessed the Ford Mach-E 1400 silently burn some rubber during its electrified appearance for the event, but it was James Deane of Formula Drift fame who took home the gold for the inaugural Driftkhana competition in his Falken BMW M3.