Carsforsale.com Receives Praise On Capitol Hill
Cars For Sale was praised for its success in Washington D.C. yesterday in a committee hearing meeting on the importance of online connectivity. Carsforsale.com, an online automotive leader, has operated in Sioux Falls for over 20 years and today serves nearly 100 million annual car shoppers and supports over 22,000 Auto Dealers across the US.
We are honored to be cited as a success story in our community among leading businesses we greatly respect. As a dot-com organization, we praise the efforts of Sioux Falls City Officials and Mayor TenHaken to help Sioux Falls become a leader among 5G cities across the Nation.
It's clear to see that Sioux Falls is thriving. We're honored to be operating in a community that values forward process and supports infrastructure that sets up all us for success in the future.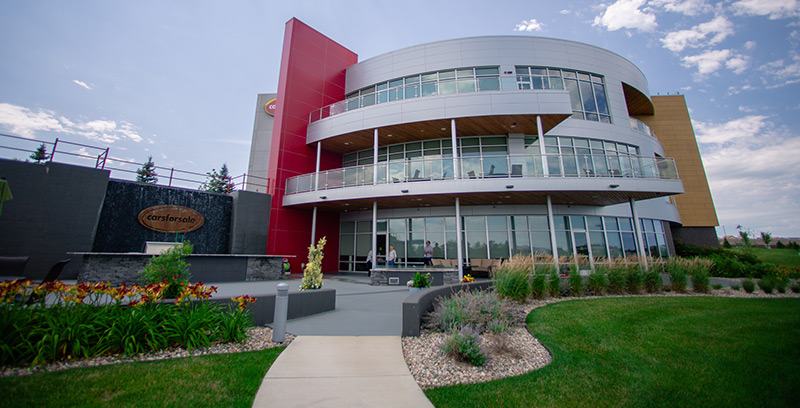 Read the full news spotlight here:
by: KELOLAND News
Posted: Dec 5, 2019 / 04:05 PM CST / Updated: Dec 5, 2019 / 05:13 PM CST
SIOUX FALLS, S.D. (KELO) — Sioux Falls Mayor Paul TenHaken is in the nation's capital, talking to lawmakers about 5G and internet connectivity.
Senator John Thune invited TenHaken to testify at a committee hearing on the MOBILE NOW Act.
Earlier this year, Sioux Falls became one of the first 5G cities in the nation. TenHaken cited success from past innovations as an example for why it's important to keep moving forward.
"Organizations in our market like Avera Health are operating one of the most robust e-care backends in the country right in Sioux Falls. Carsforsale.com is a dot-com success story. It's created hundreds of jobs in Sioux Falls. Experity provides EMR software across the globe right in Sioux Falls," TenHaken said.
TenHaken says the common thread of success among those innovative businesses is fast, reliable connectivity, emphasizing the importance of 5G.
Related Cars For Sale Articles
Tags: