The 2022 Hyundai Kona gets a new trim, new looks and more. We break down the latest on this exciting subcompact crossover.
Making the Best Better
The Hyundai Kona is already at or near the top of its subcompact crossover segment. Excellent quality, style, and value have had it leading its class since its debut two years ago. For 2022, the Kona is getting a mid-generation refresh that includes the addition of a new N Line version, thus joining the ranks of the Elantra, Sonata, and Veloster. Hyundai released information on the European version of the Kona last month. And while the US tweaked version remains under wraps, it's unlikely to deviate too far from its Euro cousin, probably just minus the diesel option.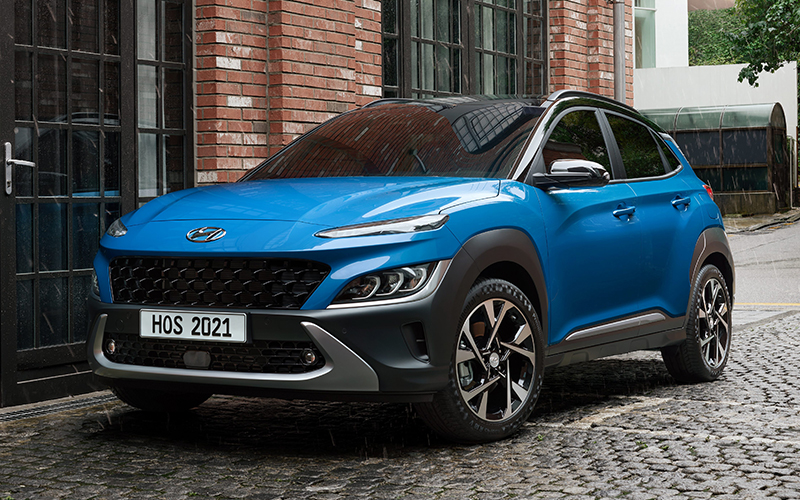 2022 Hyundai Kona – hyundainews.com | Shop Hyundai Kona on Carsforsale.com
The Kona has never been short on personality, and this update doubles down on that quirkiness with updates to the front end. The wide mouth grille gets a new look, now topped with an aerodynamic upper lip. The raised eyebrow running lights remain. New faux skid plates have been added to the front and rear. The bodylines have been smoothed over, reducing the boxy quality of the original Kona. The Kona also grows in length by 1.6-inches.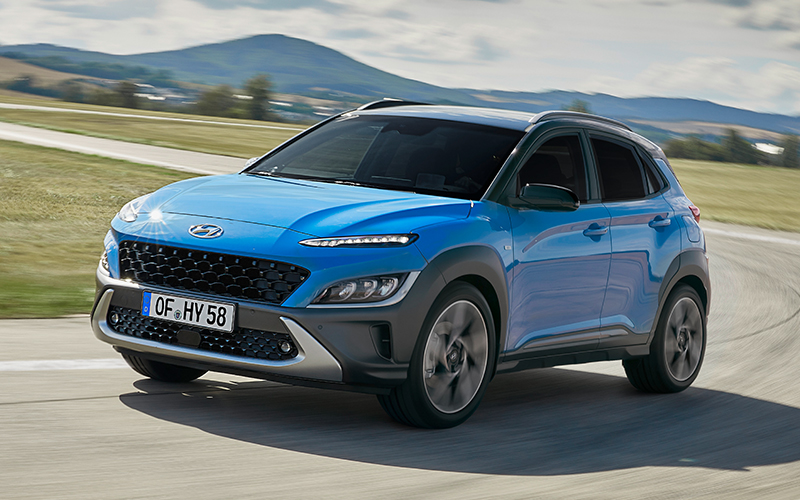 Hyundai will also add five new color options for the Kona, including Drive In Jeju, Ignite Flame, Surfy Blue, Cyber Grey and Misty Jungle. All of these, along with the five existing colors, can now be optioned with a new two-tone black roof.