Wrangler 4xe – Into the Wild Green Yonder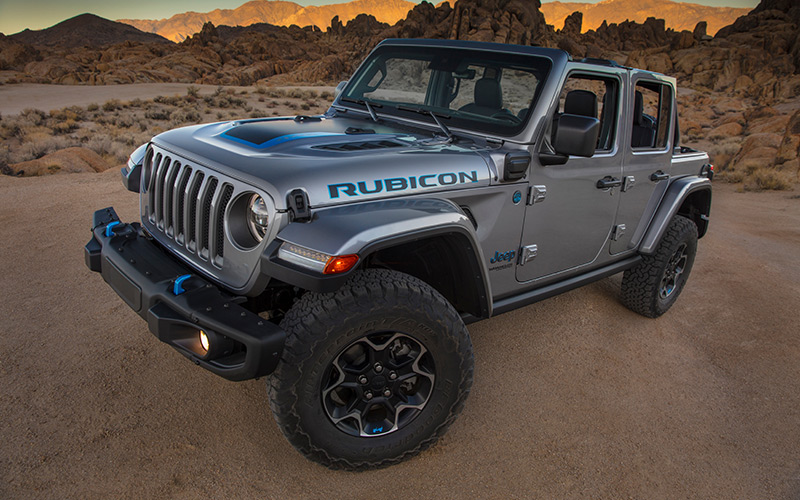 2021 Jeep Wrangler 4xe – fcanorthamerica.com | Shop Jeep Wrangler on Carsforsale.com
Jeep says they are aiming to become the "greenest" SUV brand in the world. Their new plug-in hybrid Wrangler is the central pillar of that plan. The new Wrangler 4xe won't look much different than the standard Wrangler aside from the 4xe badging and some subtle and stylish blue accenting (a la Toyota and BMW hybrids). There are, however, some pretty big changes under the hood.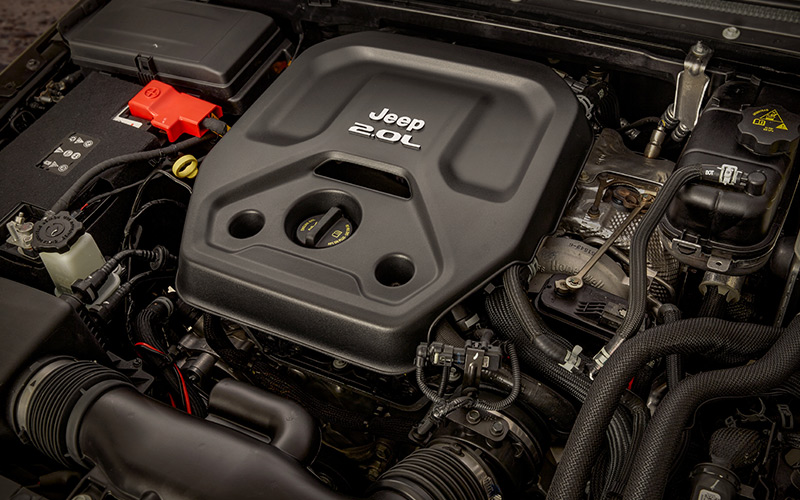 What is different is the inclusion of an electric motor and a 17.3kWh battery pack working in tandem with a 2.0L 4-cylinder turbo. Together, Jeep says the Wrangler 4xe will produce a healthy 378hp and 470lb.-ft. of torque. This translates to a 0-60mph time of six seconds, a tow rating of 3,500lbs., and a payload capacity of 1,200lbs.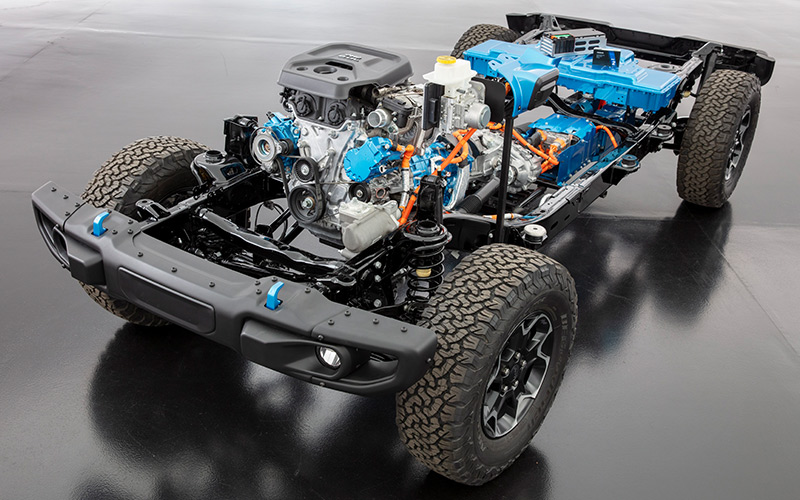 The electric driving capabilities are pretty impressive too. Range will top 400 miles on a single tank of gas and include up to 25 miles of electric only driving. There will be three different powertrain modes available: one for full electric driving, another for hybrid – engaging the engine in times of increased power demand, and a regular gas-powered mode that includes an E-Save feature that reserves battery power and a recharge mode. The Wrangler 4xe system operates with regenerative braking, offering a one-pedal driving experience if you so choose.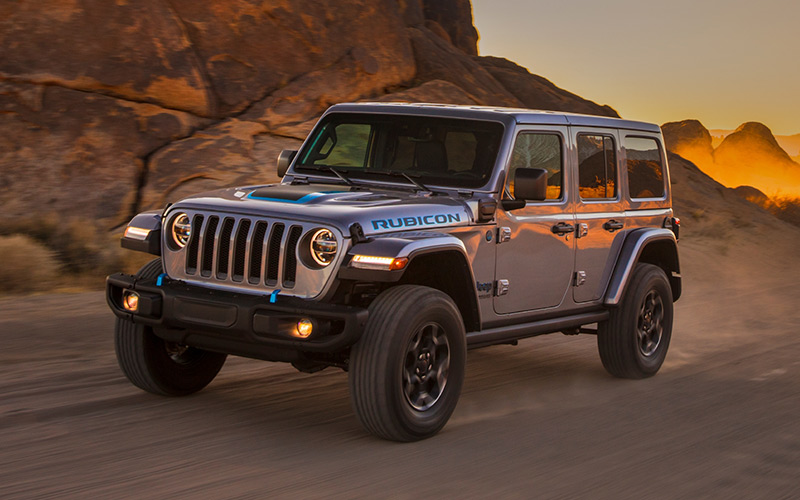 The Wrangler 4xe will come exclusively as a four-door, with three trims: the base Wrangler, the Sahara, and the top end Rubicon. The first two will receive Select-Track AWD with options for two-wheel and four-wheel drive modes, while the Rubicon will be graced with Rock Track full-time 4WD that comes with extras like True Lock electric front and rear axle lockers, electronic sway-bar disconnect, and a two-speed transfer case.
The 2021 Jeep Wrangler 4xe is slated for release sometime next year.